Biden Will Skip Netanyahu Congress Speech Along With Obama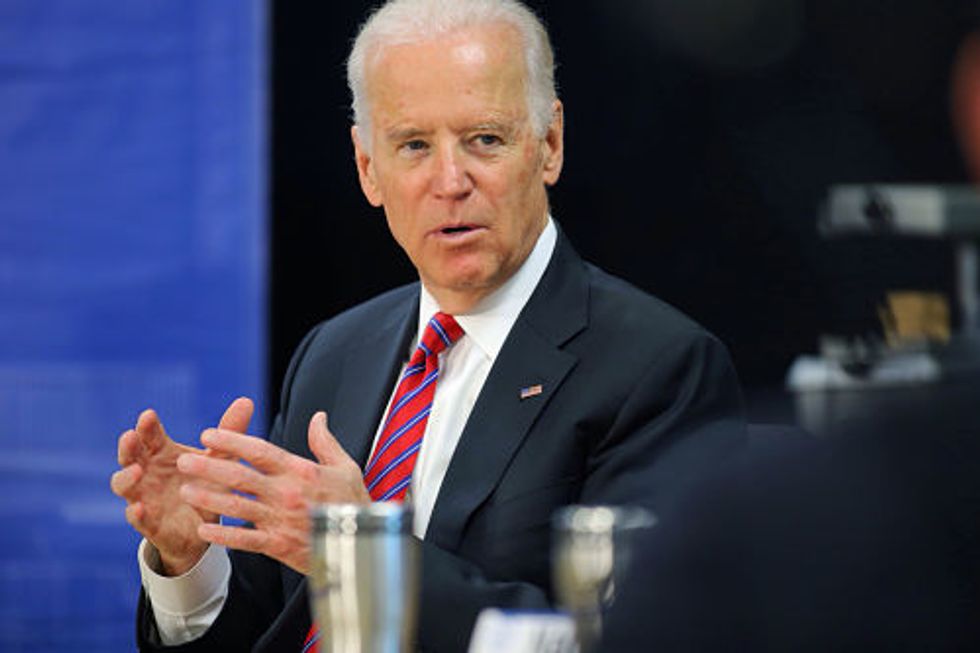 By Angela Greiling Keane, Bloomberg News (TNS)
WASHINGTON — Vice President Joe Biden is the latest Democrat to say he'll skip the speech by Israeli Prime Minister Benjamin Netanyahu next month to a joint session of Congress.
Biden will be traveling internationally when Netanyahu speaks at the invitation of House Speaker John Boehner, an official with his office said. The person spoke on condition of anonymity because the plans haven't been announced. The trip has been planned for a while, the person said without specifying how long.
Biden's plans not to attend the March 3 address will put him in line with President Barack Obama, who has said it would be inappropriate to meet with Netanyahu so soon before Israeli elections on March 17.
Democratic lawmakers including Reps. Earl Blumenauer of Oregon, John Lewis of Georgia and G.K. Butterfield of North Carolina, have also said they plan to skip the event. House Minority Leader Nancy Pelosi, a California Democrat, said she's weighing whether to attend or not.
Butterfield is the Congressional Black Caucus chairman and Lewis was a leader in the U.S. civil rights movement of the 1960s.
"Speaker Boehner's actions undermine the office of the president and are an unprecedented overreach of the speaker's authority," Butterfield in a statement Thursday. "His actions unnecessarily politicize our steadfast relationship with Israel, and potentially subvert foreign policy."
Netanyahu plans to speak against a nuclear deal with Iran, which Obama has said is the best chance to keep the enemy of Israel from acquiring nuclear weapons.
Boehner, an Ohio Republican, said on Jan. 21 that he had invited Netanyahu to address Congress. He didn't consult the White House.
The Associated Press first reported Biden's plans.
___
(With assistance from Billy House in Washington.)
Photo: Vice President Joe Biden during a roundtable discussion with students, college administrators and employers at West Los Angeles College in Culver City, Calif., on Friday, Jan. 23, 2015. (Marcus Yam/Los Angeles Times/TNS)