Big Putin Win As White House Lifts Sanctions On Oligarch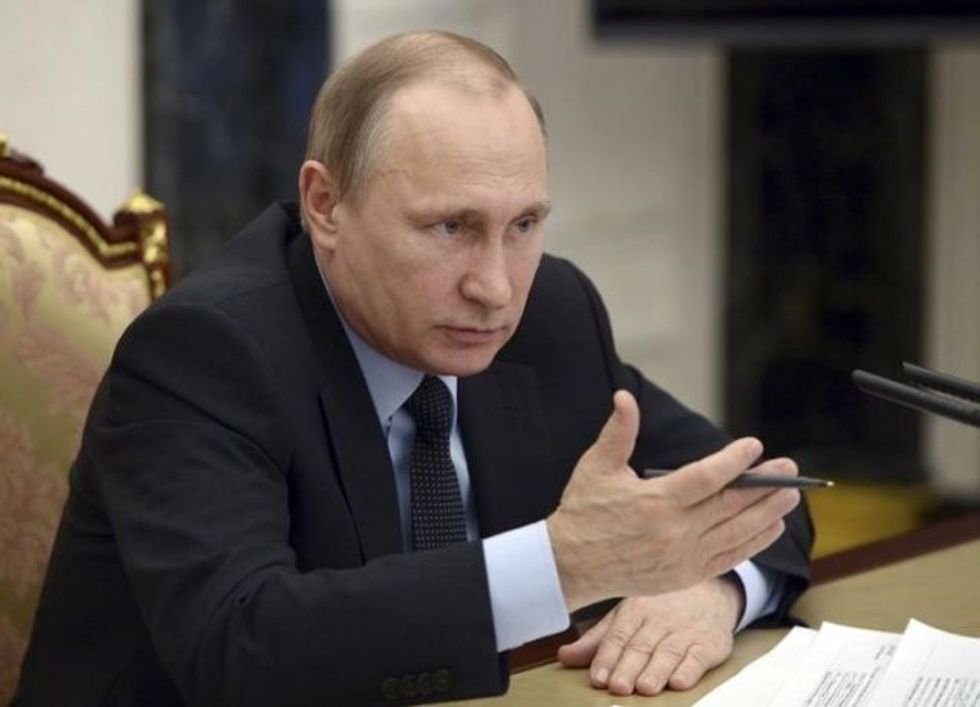 Reprinted with permission from Shareblue.
The Trump administration on Sunday quietly lifted sanctions on three businesses linked to Russian oligarch Oleg Deripaska, a close ally of Vladimir Putin who also has ties to former Trump campaign manager Paul Manafort.
It was a shockingly brazen move — and "a big win for Putin," as one former U.S. ambassador to Russia put it.
The move to lift sanctions on three companies linked to one of Putin's closest allies came despite objections from lawmakers, who say the Trump administration is going too easy on Putin and his allies.
The sanctions had been imposed in April to punish Russia for malign activities, including its annexation of Crimea and continued aggression in Ukraine, its interference in the 2016 presidential election, and its support for Syrian dictator Bashar al-Assad.
Democrats mounted an effort this month to stop Trump's Treasury Department from lifting sanctions on the Russian companies, but Republicans used their majority in the Senate to block the legislation. Only 11 Republicans were willing to vote against Trump's demands to ease up on Russia.
Upon hearing the news, Russian state media literally laughed at the GOP's capitulation, saying the sanctions were only imposed in the first place to make Trump and the GOP look tough ahead of the midterms.
To make matters worse, despite the Treasury Department's claim that the sanctions were being lifted as part of a deal that would reduce Deripaska's control and ownership of the businesses, newly revealed confidential documents show that Deripaska and his allies will actually retain majority ownership of the holding company.
As a result, Deripaska is now in a position to wipe out hundreds of millions of dollars in debt that he would have otherwise had to repay — precisely the opposite of what the sanctions were supposed to achieve.
That may explain why Trump rolled out the sanctions on a Sunday evening, apparently hoping that no one would notice the huge gift he was handing to Putin, whose economy has been hit hard by U.S.-backed sanctions.
But the move didn't go unnoticed in Russia. According to The New York Times, Deripaska's companies celebrated Sunday when the sanctions were removed, with the main holding company calling it "a turning point in this great company's fortunes."
And it looks like Deripaska won't be the only one sharing in the riches: Immediately after the sanctions were officially lifted, one of Deripaska's companies announced that it was appointing seven new directors as part of its deal with the Treasury Department.
Included among those new directors is a banker named Christopher Bancroft Burnham — who also happened to serve on Trump's transition team.
And what did the U.S. get in exchange for this deal? Precisely nothing.
No wonder Russia is laughing.
Published with permission of The American Independent.