Biggest Lobbying Cash Flow Since 2010 Floods Trump's Swamp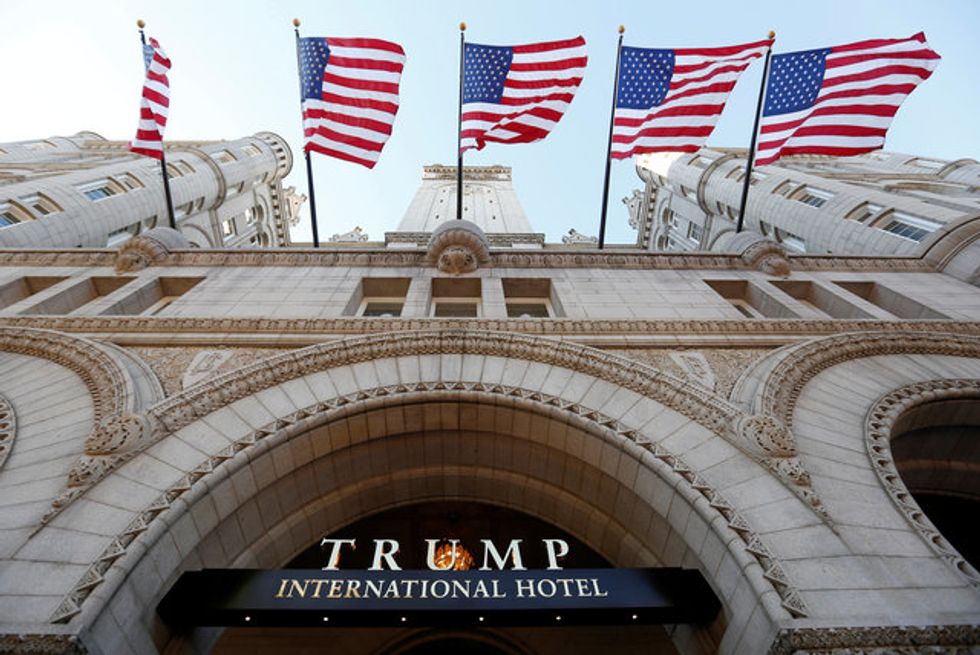 Reprinted with permission from Shareblue.
Lobbyists are flocking to Washington, D.C., and flooding the city with more money seeking to buy influence than has been spent in seven years. The dynamic where businesses are spending more to pay off politicians and other public figure coincides with a parade of unethical action and behavior from Donald Trump.
Lobbyists spent $3.34 billion in Washington in 2017, the most they have spent since 2010, the second year of Barack Obama's presidency.
"Lobbyists appear not to have gotten the memo about draining the swamp," Sheila Krumholz, executive director of the Center for Responsive Politics, 
told USA Today
,
Trump's campaign rhetoric about "draining the swamp" had an extremely limited shelf life. Not long after he was inaugurated, Trump showed the country that he was dead-set on doing what it took to count his administration among the most corrupt in history.
Instead of a break from his private businesses, where his properties were used to hide international mafia money while he groped women and leered at half-undressed teenage girls at the pageants he owned, Trump kept up the underhanded behavior in the presidency.
 He refused to follow tradition and either divest from his private holdings or place them in a blind trust. Instead, Trump installed his sons to run his company, but 
he still speaks
 with them on strategy and directives while he personally profits from the company's actions.
Trump's hotels have become towers of influence, with businesses and foreign powers booking rooms at the Trump International Hotel, putting money in Trump's pocket as he makes decisions about those same interests from the presidency.
His cabinet is the wealthiest in modern history, loaded with executives from companies he had excoriated on the campaign trail, like Goldman Sachs.
These were the same figures working behind closed doors with Congressional Republicans to craft the tax bill, excluding Democrats from the process as lobbyists inserted sweetheart deals they could profit from while the general public languished.
Despite his campaign rhetoric, Trump has violated ethical standards of the presidency and used his office to enrich himself and his family with no regard for the public good. His behavior, far more than his empty promises, demonstrates the priorities of his administration, and the lobbyists he vowed to banish have instead figured out just how welcome they are in Trump's swamp.
Oliver Willis is a former research fellow at Media Matters for America who has been blogging about politics since 2001. Follow him on Twitter @owillis.
PHOTO: Flags fly above the entrance to the new Trump International Hotel on its opening day in Washington, DC, September 12, 2016. REUTERS/Kevin Lamarque/File Photo