Bill Barr Recalls Trump's Oval Office Meltdown When He Rejected Big Lie
@alexvhenderson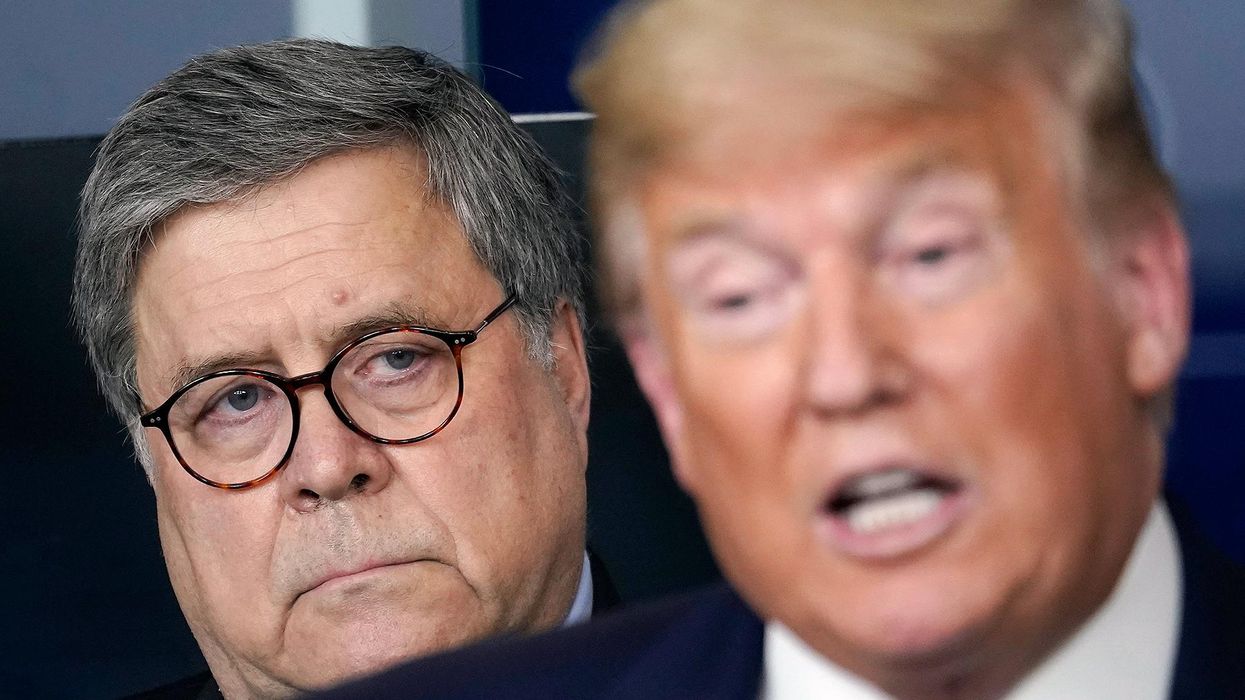 Image via Twitter
When Bill Barr was serving as U.S. attorney general in 2019 and 2020, his critics often lambasted him for being one of then-President Donald Trump's most ardent defenders — and for claiming that the Mueller Report was more favorable to Trump than it actually was. But Trump's relationship with Barr went sour in a big way following the 2020 presidential election when Barr refused to go along with the Big Lie and acknowledged that now-President Joe Biden had legitimately won.
Barr has kept a relatively low profile during Biden's 13 months in the White House. But he discussed the 2020 election and the late 2020/early 2021 lame duck period during an interview with NBC News' Lester Holt, which is schedule to air this Sunday night, March 6. Some highlights of the interview have already aired on MSNBC's "Andrea Mitchell Reports."
"The sit-down with Holt is Barr's first televised interview since he stepped down as attorney general in late December 2020," NBC News reporter Dareh Gregorian explains. "Barr is publishing a new book about his time in the Trump Administration, which has prompted criticism from some that he remained silent about the former president until he could profit from book sales."
Many alumni of the U.S. Department of Justice, both Democrats and Republicans, were vehemently critical of Barr after the release of the Mueller Report — which detailed former Special Counsel Robert Mueller's investigation of Russian interference in the United States' 2016 presidential election. To Barr's critics, his loyalty to Trump was his top priority, not the wellbeing of his country or the rule of law.
But when Trump tried to overturn the 2020 presidential election results and falsely claimed that the election was stolen from him, that was a line that Barr refused to cross. And Trump was furious with him for it.
The 71-year-old Barr, during the interview with Holt, recalled, "I told him that all this stuff was bullshit.... about election fraud. And, you know, it was wrong to be shoveling it out the way his team was."
According to Barr, he told Trump, "I understand you're upset with me, and I'm perfectly happy to tender my resignation" — and Trump, slapping his desk in the White House Oval Office, angrily responded, "Accepted. Accepted…. Accepted. Go home. Don't go back to your office. Go home. You're done.'"
Barr formally submitted his resignation as U.S. attorney general on December 14, 2020.
Reprinted with permission from Alternet