Bill Clinton Endorses Strickland In Ohio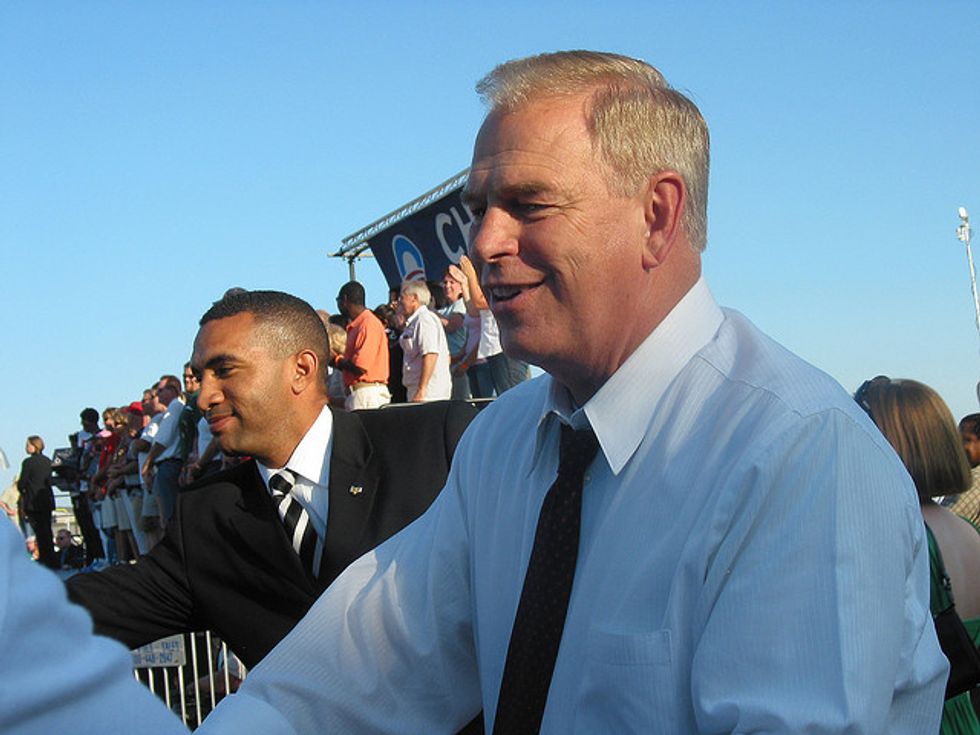 By Alexis Levinson, CQ-Roll Call (TNS)
WASHINGTON — Former President Bill Clinton made his first endorsement of the 2016 cycle Tuesday, backing former Ohio Governor Ted Strickland in his bid for Senate.
Strickland is the front-runner for the nomination to challenge Republican Senator Rob Portman. One other Democrat is also running — Cincinnati City Councilman P.G. Sittenfeld.
"Ted Strickland offers a unique blend of qualities we need more of in Washington today: a proven record of service to hard-working Ohioans, energy, determination, and idealism," Clinton said in a statement. "He knows how to reach across the aisle to find common ground and when Ohioans need him to stand his ground. No one will care more, know more, and work harder for better opportunities for every Ohioan than Ted. I'm proud to support him."
Strickland has a long relationship with the Clintons dating back to his time as a member of the House during Clinton's presidency. In 2008, as governor of the pivotal swing state, he was a major backer of then-Senator Hillary Clinton's presidential bid. In 2010, Bill Clinton backed Strickland's unsuccessful bid for another term as governor.
Now, as the former secretary of state prepares to mount another bid for the presidency, that relationship could be valuable again. Last week, Strickland told reporters that a Clinton confidante had told him that she wanted to be on the ballot with him in Ohio.
The endorsement also could be aimed at convincing Sittenfeld to exit the primary. The city councilman was the first Democrat to jump in against Portman, but most Ohio Democrats expected he would bow out when Strickland announced his candidacy. He has not, and Strickland allies are increasingly irked by that fact, in spite of Strickland's frontrunner status. Ohio is a crucial swing state, and Strickland's potential to help the Democratic presidential nominee could be a strong argument for his candidacy.
The race is rated Leans Republican by the Rothenberg & Gonzales Political Report/Roll Call.
Photo: beru8ra via Flickr