Bill Cosby Ordered To Give Deposition In Los Angeles Sex Abuse Lawsuit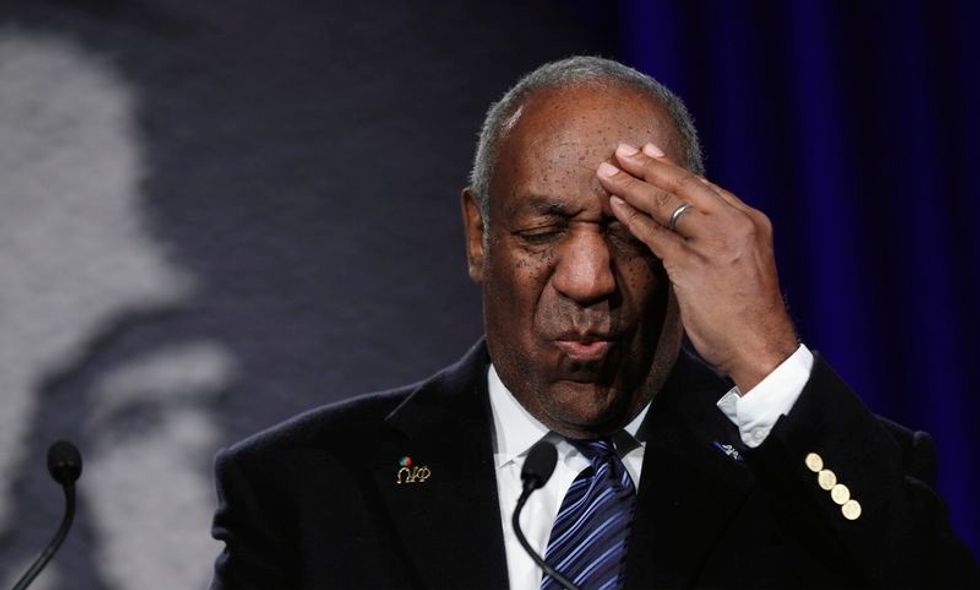 By Veronica Rocha, Los Angeles Times (TNS)
A Los Angeles judge has ordered comedian Bill Cosby to give a deposition in a lawsuit by a woman who says she was molested as a 15-year-old at the Playboy Mansion in the 1970s.
LA County Superior Court Judge Craig D. Karlan ruled Wednesday that Cosby, 77, must be interviewed under oath Oct. 9 as part of a civil suit filed by Judy Huth. Huth will be deposed Oct. 15.
"We are pleased that we will now be able to move ahead without further delay on Ms. Huth's case, and we look forward to taking Mr. Cosby's deposition on Oct. 9, 2015," Huth's attorney, Gloria Allred, said in a statement.
The decision comes after a Pennsylvania judge last month released a 2005 deposition stemming from a sexual abuse case against Cosby. He said in the deposition that he obtained Quaaludes with the intent of giving them to women he wanted to have sex with and that he gave them to at least one woman.
The deposition was part of a 2005 and 2006 lawsuit filed by Andrea Constand, a former Temple University employee who alleges Cosby drugged and inappropriately touched her.
More than 45 women have accused "The Cosby Show" star of sexual misconduct dating back to the late 1960s.
Huth said she and a 16-year-old friend met the comedian at a San Marino park in 1974. Later, she said, Cosby gave her alcohol and led her to the Playboy Mansion, where the alleged attack occurred.
Huth says she suffered "psychological injuries and illnesses."
The Los Angeles County district attorney's office declined to file charges against Cosby in December because the 40-year-old case exceeded the statute of limitations. "Therefore, prosecution today for any potential felony sex crime from 1974 would also be barred," the D.A. said in a court document.
Photo: Actor Bill Cosby speaks at the National Action Network's 20th annual Keepers of the Dream Awards gala in New York, in this file photo taken April 6, 2011. REUTERS/Lucas Jackson