Former Fox Host Bill O'Reilly Taped Bullying Airline Employee (VIDEO)
@alexvhenderson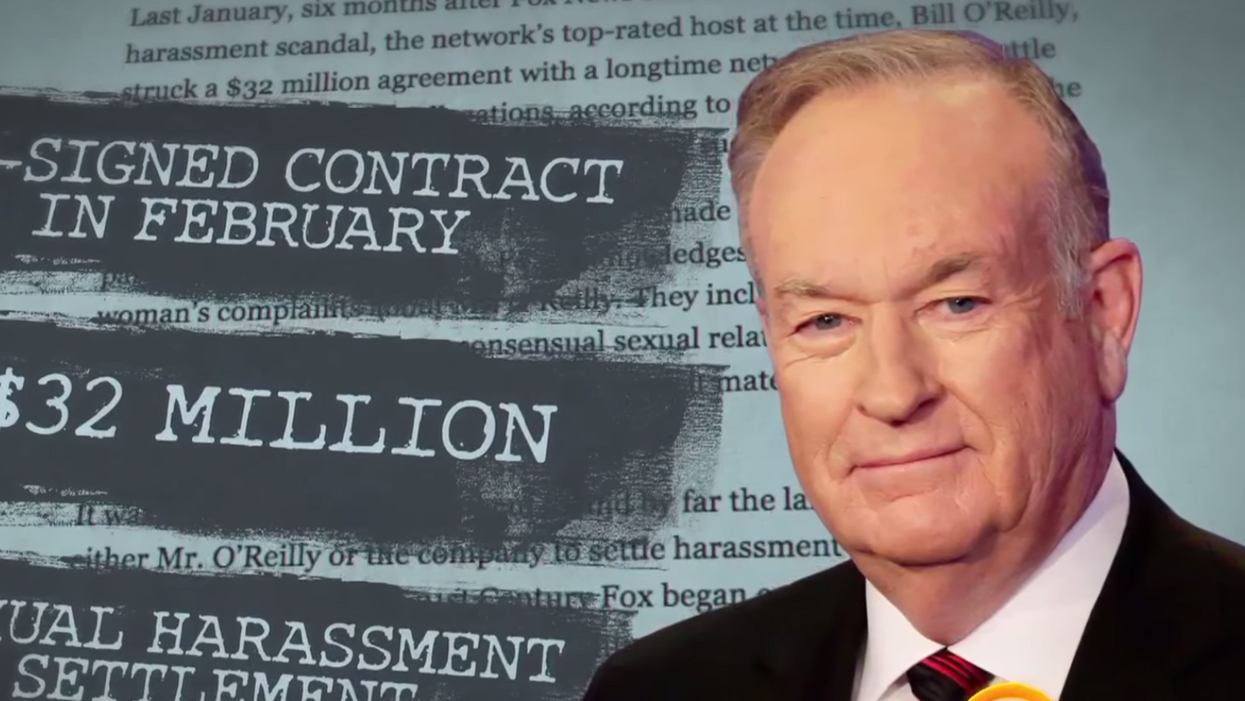 Some right-wing media figures who can be combative and abrasive on the air can be surprisingly nice off the air; the late Irv Homer, a libertarian radio host in Philadelphia, once commented that as "bellicose" as right-wing radio host Tom Marr (who died in 2016) was on the air, he could be genuinely nice away from the microphone. But former Fox News host Bill O'Reilly, on the other hand, has a reputation for being as much of a bully off the air as he is on the air — and he lived up to that reputation during a Sunday, April 17 incident at New York City's John F. Kennedy Airport.
Video posted on Twitter shows O'Reilly bullying an employee of JetBlue Airlines at JFK, where the right-wing radio host was upset because his flight to the Turks and Caicos Islands was delayed.
An angry O'Reilly can be seen in the video calling the employee a "fucking scumbag" and threatening, "You're gonna lose your job."
At one point in the video, the employee can be heard saying, "You're threatening me with violence" — to which O'Reilly replies, "No, I'm not. You're the one."
O'Reilly, true to form, painted himself as the victim. But some Twitter users have responded that the video speaks for itself.

Reprinted with permission from AlterNet