Bill Shine Backstory: Why Did The Federal Probe Of Fox News Go 'Dormant'?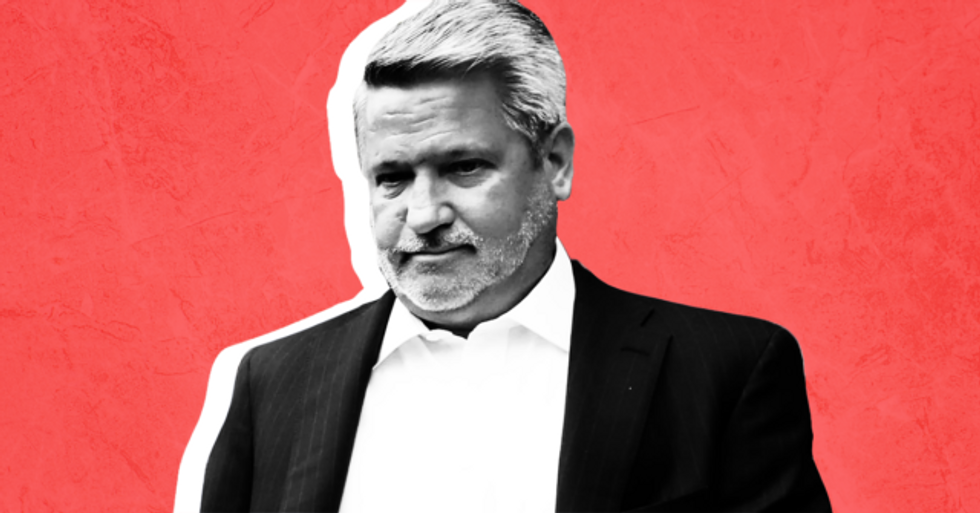 With national attention now directed toward state and federal law enforcement agencies in New York — which are reported to be investigating Donald Trump and his associates — perhaps we will learn at last what happened in another troubling investigation, involving Trump's cronies at Fox News Channel.
Among those cronies is former Fox News vice president Bill Shine, who has since ascended to oversee White House communications as deputy chief of staff to the president. Shine served for years as the top deputy to Roger Ailes, the late Fox News chief fired over his horrific mistreatment of female employees at the network.
Back in 2016, when the indefatigable Preet Bharara still served as the United States Attorney in Manhattan, his office opened a probe of secret and illicitly concealed financial payoffs to the women Ailes had abused. To protect the Fox News chief from the consequences of his own horrific misconduct, the network had paid out as much as $100 million in settlements to those women — and concealed those massive expenditures from its own stockholders.
Lawyers for the women involved and at least one of the victims said that Shine had played a key role in suppressing revelations about Ailes' brutal misconduct, in part by overseeing payments of hush money in exchange for non-disclosure agreements.
Precisely how those payments occurred and whether any crimes were committed in concealing them from auditors and shareholders were the central issues of Bharara's Fox investigation. In March 2017, within weeks after he entered the Oval Office, Trump removed Bharara — a decision that aroused grave suspicions about the president's motives. The next day, Bharara himself tweeted a disturbing hint at the reasons behind his dismissal, suggesting that he was getting too close to uncovering corruption in high places.
Nevertheless, Bharara's deputy Joon Kim continued the Fox investigation, even after Ailes abruptly died in May 2017. Kim reportedly impanelled a grand jury in the case. And as late as the fall of 2017, federal prosecutors were bringing in former Fox employees for interviews about harassment and payoffs at the network. Among those reportedly brought in for questioning, after a subpoena was issued to him, was Shine.
By then, Trump was moving to nominate his own appointee as U.S. Attorney in the Southern District of New York, a position long considered one of the crown jewels of the Justice Department. Following a personal interview he selected Geoffrey Berman, an attorney expressly recommended by Trump adviser Rudolph Giuliani, his former partner at the mammoth and highly political law firm of Greenberg Traurig. Berman's appointment only raised fresh questions because the Greenberg firm had represented both Fox News and Ailes.
Sometime after Berman took over as U.S. Attorney, according to reports in both the New York Times and the Washington Post, his office's investigation of Fox News apparently went "dormant." No indictments or reports have issued from the grand jury. Neither the U.S. Attorney nor Fox has commented on its findings.
Meanwhile, three highly significant and related events had occurred:
In May 2017, Fox News fired Shine within days of Ailes' death in May 2017.
In November 2017, Fox News' parent corporation agreed to settle a lawsuit brought by shareholders who alleged that gross mismanagement had created a culture of sexual harassment that caused financial and reputational damage to the company. The $90 million settlement was one of the largest ever agreed in a shareholder derivative case — and the company's rapid legal surrender raised severe doubts about the company's claims of innocence.
In July 2018, over the July Fourth weekend, the Trump White House announced the appointment of Shine as deputy chief of staff in charge of communications.
Considering the sensitivity of Shine's new position — and the previous failures of top Trump aides in vetting White House appointees — it seems important to determine what questions were posed to him during the Fox investigation and how he answered them. Of course Shine could release his own testimony, even if he appeared before the grand jury, but that seems about as likely as Trump releasing his tax returns.
And it is equally important to learn whether Berman, a former managing partner in a firm that represents the network, discontinued the Fox probe or whether he properly recused himself from that decision — as he was required to do when his office took over the investigation of former Trump attorney Michael Cohen from special counsel Robert Mueller.
Tomorrow: What Manhattan District Attorney Cyrus Vance could do to restore transparency to this case.