Blind Florida Shooter Cleared Of Murder In 'Stand Your Ground' Slaying Wants Firearm Back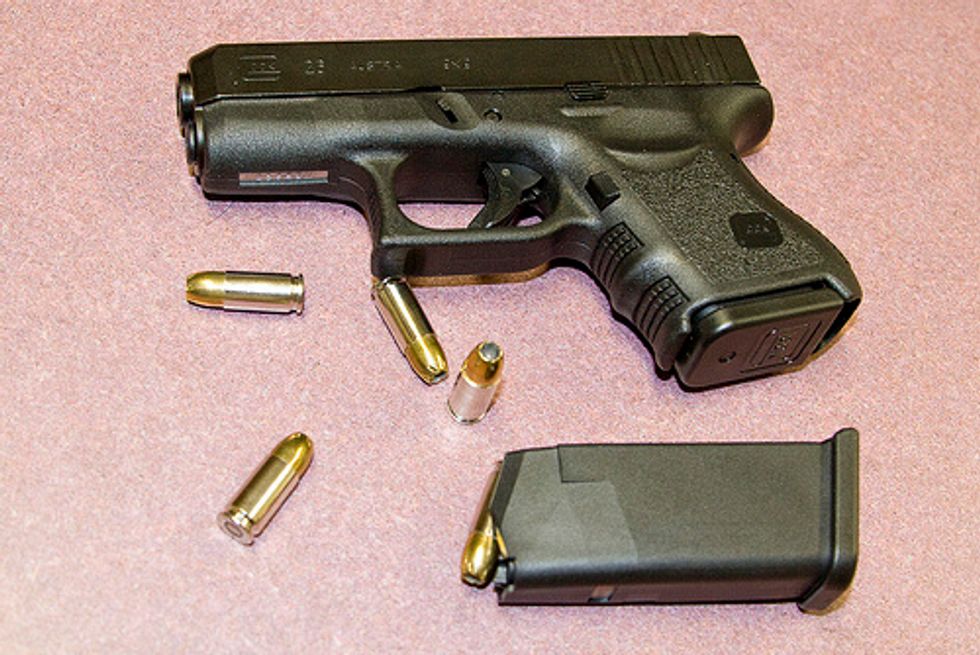 By Rene Stutzman, Orlando Sentinel
ORLANDO, Florida — John Wayne Rogers is a blind man who two years ago shot dead an overnight guest in his living room.
He was cleared of murder in that case, and Thursday in a Sanford, Fla., courtroom, he'll ask Circuit Judge John Galluzzo to return his .308-caliber assault rifle, the one used in the homicide.
Rogers also will ask the judge to return a 10 mm Glock pistol, which Seminole County deputies seized the day of the fatal shooting, March 27, 2012.
"First of all, it's my constitutional right to bear arms," Rogers said Tuesday. "And second of all, it's my protection for my house. I'm legally blind — not totally blind. I'm not running around the woods hunting or being paramilitary. … I'm not even carrying a concealed weapons permit. The firearms are for here, my own house for my own protection."
Prosecutors will not fight to keep the guns away from him.
"It is probably going to be a very short hearing," said Assistant State Attorney David Whateley. "I have no legal reason to ask the court to deny the motion."
Rogers, 40, lives in a corrugated metal building off a dirt road in Geneva, a rural part of eastern Seminole County. That's where he killed James T. DeWitt, 34, during a fight.
Rogers was arrested the day of the shooting, jailed for two years and went on trial in January on a charge of first-degree murder. A few hours before the jury was to begin deliberations, Galluzzo granted Rogers' "stand your ground" motion, ruling that Rogers killed DeWitt in self-defense.
DeWitt had been drinking all day, Rogers said, had passed out and when he regained consciousness "he freaks out."
DeWitt got on top of him and pummeled him, but Rogers managed to get away, he said, went into a back room, got his rifle and ordered DeWitt to leave.
"He came running at me, telling me he was going to kill me," Rogers said, "then it happened."
He shot DeWitt from a distance of about 18 inches, according to expert testimony.
"I did CPR. I tried to stop the bleeding," Rogers said, but it did no good.
DeWitt had been living in a tent in the woods, he said. Rogers let him stay overnight as a gesture of kindness.
"I tried to help … and it turned into a disaster," Rogers said. "I feel horrible. I feel horrible for his parents. I feel horrible for his kids."
Rogers acquired the guns before he was blinded in an industrial accident in 2001, he said. He was working at an Orange County construction site, checking a fire-suppression system when it had a blowout, and hundreds of gallons of water under high pressure blasted him in the face.
"I can see up close," he said, and in low light.
He does not drive but mows his yard with a riding mower, he said. He lives alone and walks with a home-made cane — not a conventional white one.
Rogers has two prior arrests. In 2010, he used a handgun to fire 15 rounds at his cousin, Michael Rogers, with whom he'd gotten into a fight following a night of drinking, according to an arrest report.
Michael Rogers suffered scrapes but no gunshot wounds. John Rogers was arrested on an aggravated assault charge but wound up pleading no contest to a lesser charge — unlawfully displaying a firearm — and was placed on probation.
That was revoked about a year later when he was arrested for pushing and punching a woman, an act that sent him to jail for 71 days, according to court records.
John Rogers is adamant about getting his guns back.
"This is my domain. I have a right to protect myself," he said.
Photo: Rob Bixby via Flickr.com