Bloomberg's Gift To Arkansas' Pro-Gun Pryor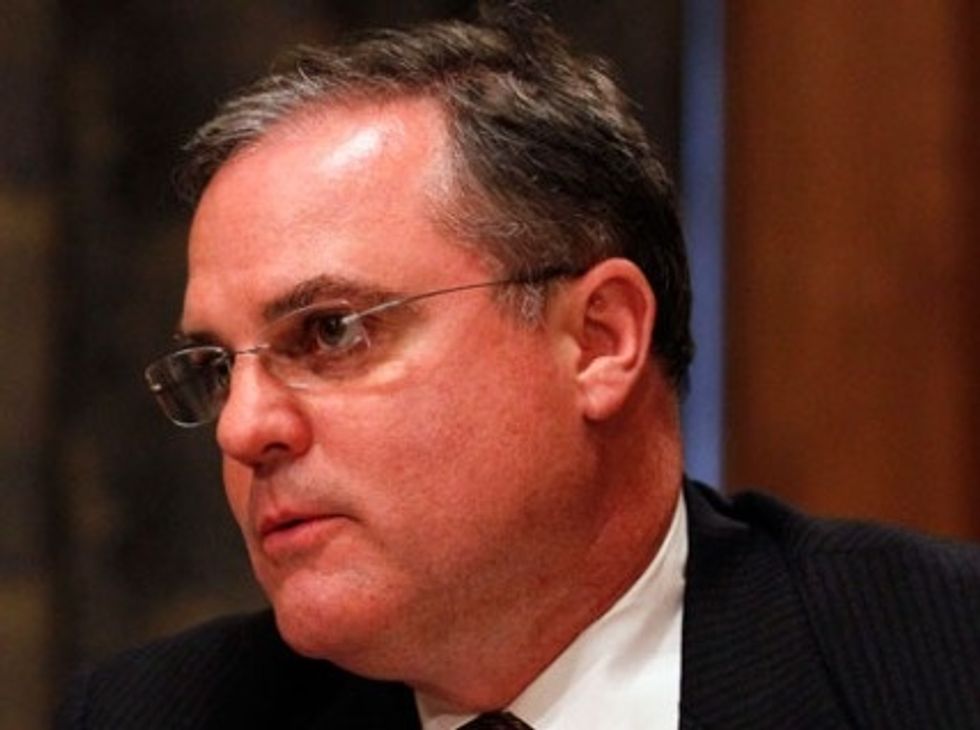 In the unlikely event that Mark Pryor wins re-election as Arkansas' senior U.S. Senator in 2014, he should send New York City mayor Michael Bloomberg a thank-you gift. Something like a sugary 44-ounce Big Gulp or a case of Dr Pepper. Offering His Honor a 30.06 deer rifle would be churlish.
Unlike liberal groups who scared up a primary opponent for former Arkansas Sen. Blanche Lincoln in 2010, predictably helping her lose to a cookie-cutter GOP conservative, Bloomberg's group Mayors Against Illegal Guns has given the beleaguered Democrat, well, a target to shoot at.
Angered with Pryor's Senate vote against broadening background checks for gun sales—one of four Democrats to do so—Mayors Against Illegal Guns has been running TV ads in Arkansas citing the murder of state Democratic Party chair Bill Gwatney by a deranged gunman in 2008.
Narrated by former Democratic Party official Angela Bradford-Barnes, the commercial expresses the disgust of just about every Arkansas Democrat I know with what they saw as Pryor's cowardly vote. "The Caspar Milquetoast of Arkansas politics," one acerbic columnist dubbed him.
"When my dear, innocent friend was shot to death, I didn't blame guns," Bradford-Barnes says, "I blamed a system that makes it so terribly easy for criminals or the dangerous mentally ill to buy guns."
Pryor has said that he found the politicizing of his friend's murder "disgusting." Maybe he did.
Tactically speaking, the problem with the Bloomberg ad is that just about every Democrat I know lives either in Hillcrest, basically the Upper West Side of Little Rock, or in the college town of Fayetteville—completely atypical of Arkansas voters generally. They can be as disgusted as they like. But they have exactly nowhere to go.
Blanche Lincoln carried Hillcrest handily against Rep. John Boozman in 2010. She lost statewide 58 to 37 percent.
President Obama also carried Pulaski County (Little Rock) in 2010; Mitt Romney won Arkansas by 24 points.
So you can see Pryor's dilemma. Meanwhile, the billionaire-coddling Club for Growth (or "Club for Greed" as former Gov. Mike Huckabee once called it) has also been hammering the Arkansas Democrat with TV ads blaming him for President Obama's supposedly runaway spending.
But more about that to come.

Do I think Pryor's vote against background checks was cowardly? I did then. However, Democrats like The Daily Beast's Mike Tomasky, who cite polls showing strong majorities of Arkansans favoring universal background checks, may be overlooking the difference between a mild preference expressed to a telephone pollster and a conviction strong enough to hold against a barrage of paranoid NRA propaganda.
Can a majority of Arkansans be convinced that bogeyman Obama is coming to confiscate their guns? I wouldn't bet against it in Arkansas or any state it borders upon—Texas, Oklahoma, Louisiana, Mississippi, Tennessee or even Missouri.
Simply put, fear and loathing of President Obama has reached cult-like proportions across the region, and there's little Mark Pryor can do about it before November, 2014. Almost everywhere you go—dentists' offices, auto dealers, fitness centers, airports—the waiting room TV is tuned to Fox News, and people are swallowing it whole.
So more than a year early, Sen. Pryor has come out swinging against his dream opponent: Michael Bloomberg. Even though no Republican rival has yet declared, he's begun airing a 30-second TV spot complaining that, "The mayor of New York City is running ads against me because I opposed President Obama's gun control legislation."
The commercial ends with the Senator striking a belligerent pose: "No one from New York or Washington tells me what to do," he growls. "I listen to Arkansas."
Take that, limousine liberals! As much as the vote, it was the impression of weakness that may have been Pryor's greatest liability. Months of unanswered Club for Growth ads also didn't help.
Now the question is whether he can carry the fight to his presumptive, albeit undeclared GOP opponent Rep. Tom Cotton, the favored candidate of the aforementioned Club for Greed. Also of GOP kingmaker Bill Kristol, editor of the Weekly Standard, whose greatest hits as a political prognosticator include the Iraq War and Sarah Palin.
The hand-picked selection, that is, of another passel of New York/Washington elitists. A superficially appealing candidate with impressive credentials, Cotton also appears to be a stone right-wing zealot who not only voted against federal disaster aid for storm victims, but recently proposed a law punishing relatives of lawbreakers—parents, siblings, aunts and uncles—for their transgressions. In a word, a crackpot.
Basically, Pryor's got to portray himself as an advocate of the Arkansas Way—a moderate Democrat like his father, former Sen. David Pryor, like Dale Bumpers, and Bill Clinton—a just-folks pragmatist beset by condescending outsiders, and one who'll fight for you as hard as he fights for himself.
A longshot? Definitely. But it's been done before.
AP Photo