Boehner's Lawsuit Is Betrayal Of Congress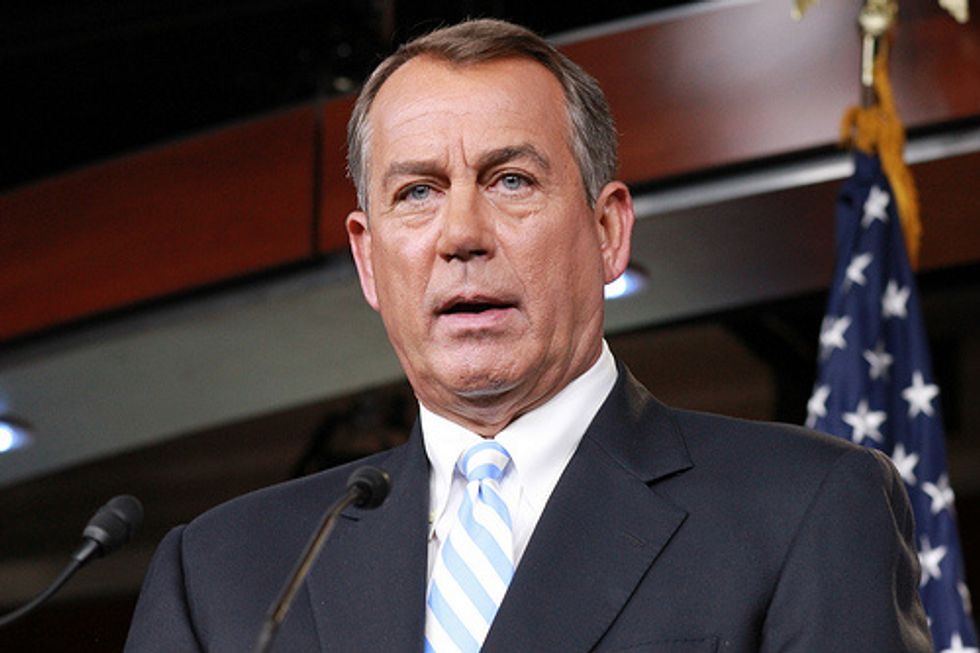 Nov. 21 (Bloomberg View) — Republicans have finally filed their lawsuit against the president over implementation of the Affordable Care Act. Actually, the president isn't a respondent; the suit names the Secretary of Health and Human Services and the Treasury Secretary. It's still a horrible idea.
Michael Lynch and Rachel Surminsky at the Monkey Cage provide one reason: The suit is likely to fail. The first issue is "standing." To get into court, the House would have to prove that it was damaged by the way the administration carried out the ACA, and courts have consistently rejected that idea. Beyond that, it's far from clear that the administration's actions, including the delay of the employer mandate and cost sharing for insurance companies, were beyond the normal discretion the executive branch has to carry out laws. Just because some Republicans want to pretend that before January 2009 presidential power had been limited to pardoning Thanksgiving turkeys doesn't mean they are right.
And if Republicans win, it would be terrible for Congress.
I'll say it again: Speaker John Boehner and House Republicans aren't asking for authority to be returned from the White House to Congress. They want an imperial judiciary that could trump either of the elected branches.
In a system of separated institutions sharing powers, which is what the Constitution created, all three branches do things that look a lot like legislating, but laws can trump administrative or judicial rule making. That gives Congress serious clout within the system. This lawsuit, however, is an abdication of that clout. In effect, it says that the courts, not Congress, should have the last word when there's a dispute between branches.
Filing this lawsuit amounts to institutional treason. Boehner and House Republicans should be ashamed. The rest of us can only hope that the courts rescue them by keeping to precedent and tossing this lawsuit into the garbage.
Then, perhaps, the House could consider getting back to legislating.
Photo: Talk Radio News Service via Flickr