Bowie Heads Britain's Mercury Prize Shortlist
@AFP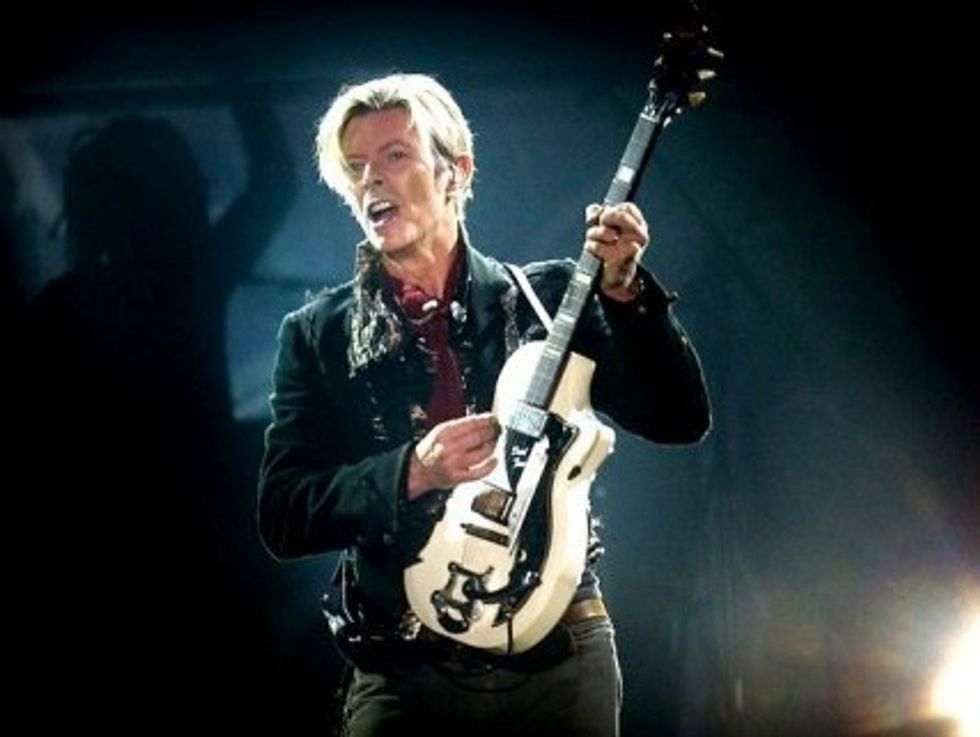 LONDON (AFP) – Rock icon David Bowie's re-emergence into the limelight continued on Wednesday when he was named on the shortlist for the Mercury Prize, one of Britain's most prestigious music awards.
The winners of the award, for the best British or Irish album of any genre released in the year to July, will be announced at a ceremony in London on October 30.
Also on the list are former winner Arctic Monkeys, folk singers Jake Bugg and Laura Marling and Oxford art-rockers Foals.
The victors, chosen by an independent panel of judges, will join an exclusive club of past winners including Portishead, Pulp and Franz Ferdinand.
Bowie reconquered his home charts in March by scoring his first number one album in 20 years with "The Next Day".
Bowie surprised the music world by breaking a decade-long musical silence in January when he unveiled a new single entitled "Where Are We Now?" to coincide with his 66th birthday — his first release since the 2003 studio album "Reality".
Sheffield band Arctic Monkeys, winners in 2006, said they were "delighted and hugely flattered" at being nominated for their latest release, "AM", while Jake Bugg's self-titled album secured his first nomination.
Two-time former nominee Laura Marling makes the list again for "Once I Was an Eagle"
Bowie and the Arctic Monkeys emerged as early favourites with British bookmakers.
The Mercury Prize organisers claim it is Europe's top arts award in terms of influence and media coverage. Winning, or even being shortlisted, usually sparks a surge in sales.
The prize is known for representing an eclectic range of styles, but usually leans towards indie and rock music.
Simon Frith, chair of the judging panel, described the list as the culmination of "a fascinating year for British and Irish music.
"You don't have Adele and all her imitators in the charts, so it's kind of an open field," he added.
Leeds indie band Alt-J scooped last year's prize.
Shortlist:
Arctic Monkeys — "AM"
David Bowie — "The Next Day"
Disclosure — "Settle"
Foals — "Holy Fire"
Jake Bugg — "Jake Bugg"
James Blake — "Overgrown"
Jon Hopkins — "Immunity"
Laura Marling — "Once I Was An Eagle"
Laura Mvula — "Sing to the Moon"
Rudimental — "Home"
Savages — "Silence Yourself"
Villagers — "Awayland"
Photo Credit: AFP/Nils Meilvang