Georgia Elections Official Says Trump Call Was 'A Threat'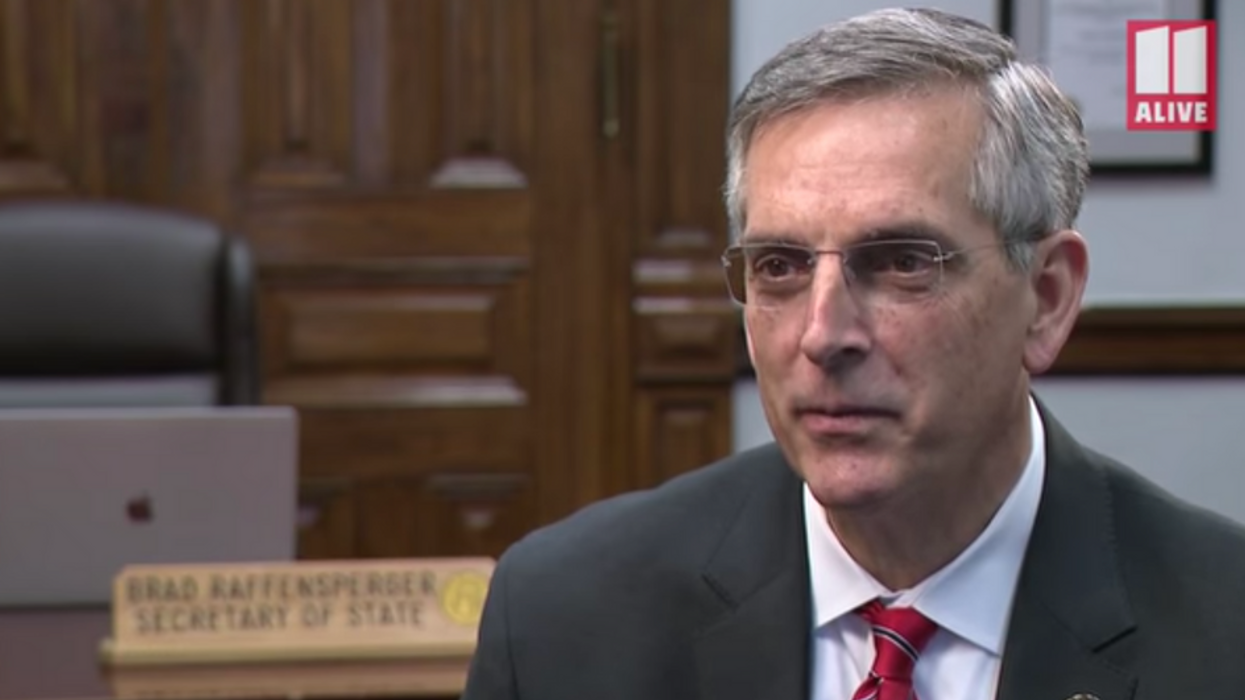 Reprinted with permission from Alternet
A Georgia official is speaking out with more context about former President Donald Trump's infamous phone call demanding that they "find" enough votes for him to overturn the presidential election.
---
In his newly released book, titled Integrity Counts, Georgia Secretary of State Brad Raffensperger (R) said that he believed Trump's call to him was a veiled threat.
"I felt then — and still believe today — that this was a threat," Raffensperger writes. "Others obviously thought so, too, because some of Trump's more radical followers have responded as if it was their duty to carry out this threat."
The release of the book comes as Fulton County District Attorney Fani Willis (D) continues her effort to investigate Trump's attempts to influence the outcome of the election.
Last week, Raffensperger conducted an interview with The Associated Press where he discussed his book and briefly weighed in on Willis' investigation. Although staff members in his office have been interviewed, he revealed he has not spoken to her yet.
"They've talked to some of our folks here. We sent all the documents and she can now buy the book online," Raffensperger said in the interview.
Jeff DiSantis, who is a spokesperson from Willis' office, also weighed in on the investigation, confirming that it is ongoing. "Any relevant information is part of the investigation, whether it's a book, testimony in a congressional committee, or information we gather ourselves," he said.
Despite the criticism Raffensperger has faced for standing against Trump, he is still defending his stance. In fact, he's even pushed back against those Republicans who have scrutinized him as he insisted they are contributing to the long-term consequences that will subsequently have a negative impact on the entire political party.
"When you eat your young and you go after people in your own party who are loyal, traditional Republicans, you are destroying our future as a party," Raffensperger wrote.
Raffensperger has also offered his perspective on Trump's election defeat and how he opted to handle the situation, writing, "You believe in your heart that you did a good job, and if you never lack self-doubt, it must be doubly debilitating — and confusing. Instead of accepting defeat, you look for scapegoats, shift blame, or seek alternative theories."