Braves Leave Atlanta — And Fans — Behind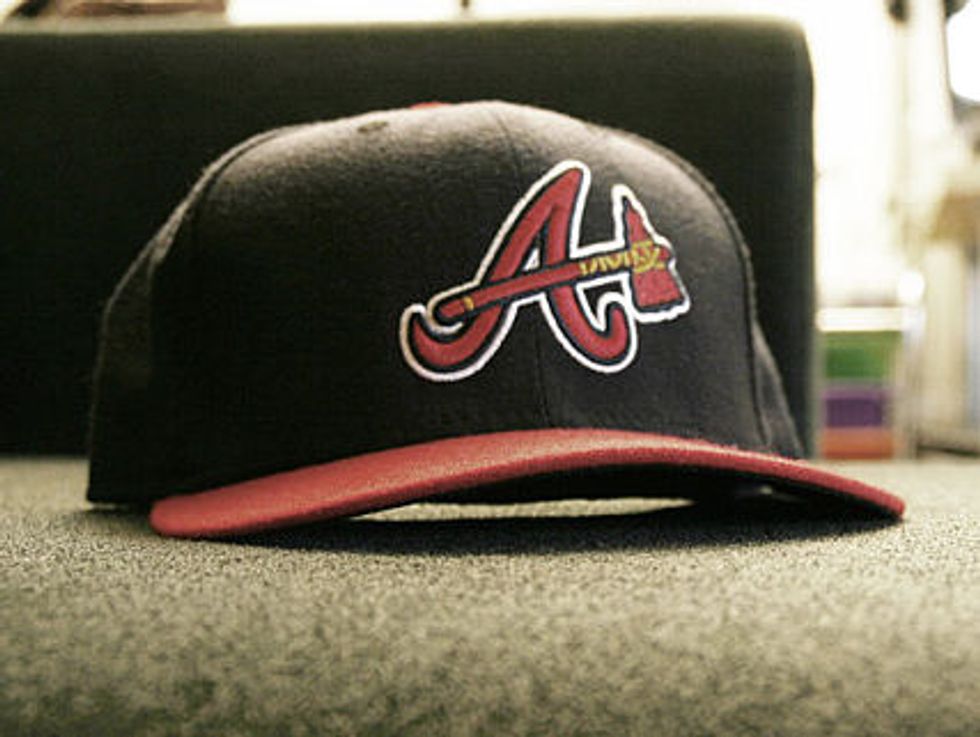 Nov. 14 (Bloomberg) — Leave it to the Atlanta Braves, who gave America John Rocker and the "Tomahawk Chop," to become the first baseball team in years to abandon its city.
The announcement earlier this week caught just about everyone by surprise. It's not uncommon for professional sports franchises to relocate. But they don't usually do so until they've spent years threatening to move if they don't get X, Y and Z.
Turner Field, the "baseball stadium for the ages" that the Braves are suddenly desperate to flee, isn't even 20 years old. Meanwhile, Cobb County, which is promising to build them a new one, may be affluent but you'd never know it by the state of county finances: Its schools superintendent has suggested moving a "large portion" of high-school classes online to help close an $84 million budget gap.
The real surprise isn't that a sports team that doesn't need a new stadium is getting one, or even that a county that can't afford to pay teachers is planning to spend $300 million subsidizing a $629 million professional baseball franchise. It's that a Major League team wants to move to the suburbs, which goes against pretty much everything we have learned since Camden Yards opened in downtown Baltimore in 1992, leading baseball back into the heart of America's cities.
Baseball is an urban game. It started in the industrial Northeast and gradually migrated to newer cities in the South and West. There's no great mystery here: You need a large population to fill a stadium 81 times a year. It's true that Atlanta's suburbs are unusually dense, and the Braves have even created this handy heat map of ticketholders to demonstrate that most fans are coming from the northwest suburbs. But the only thing this map proves is that it's already too hard to get to a Braves game if you don't want to drive. Incredibly, Turner Field is a 25-minute walk from the nearest MARTA station.
Getting to a Braves game will be an even more unpleasant experience for many fans once the team moves. Cobb County is aggressively opposed to mass transit, and if you think the arrival of a 40,000-plus seat ballpark might change that, you're wrong. The chairman of the Cobb County Republican Party, Joe Dendy, has vowed that the county won't make it any easier for people from Atlanta — yes, those people — to arrive by train.
It's one thing for 80,000-seat football stadiums, with their sprawling, tailgate-friendly parking lots, to be situated in the suburbs. But baseball is different. Even the New York Yankees had the decency to build their $1.5 billion, luxury- suite-lined ballpark in the city, just steps from several different subway lines.
Baseball stadiums from Fenway and Wrigley to Coors and PNC are welcoming, democratic places, stitched into the fabric of their cities. They're located near subways, commuter rail, bike lanes, bus lines and within walking distance of neighborhoods where people live and work. The unmistakable message is that these ballparks are for everyone. You can still buy a ticket to a game, and maybe even treat yourself to a beer, for a relatively modest sum — as professional sporting events go, anyway. It's a pleasant enough way to spend a summer afternoon or evening, and on any given day, there's an almost 50-50 chance that your team will be in town. Ballparks aren't quite public space, but they are awfully close.
The Braves' new stadium, by contrast, will be an inaccessible suburban theme park surrounded not by vibrant signs of city life but by sprawl — subdivisons, strip malls and SUV-choked interstates and access routes. It promises to be more than just a monument to failed urban planning. It's going to be an affront to baseball.
(Jonathan Mahler is a Bloomberg View columnist. Follow him on Twitter @jonathanmahler.)
Photo via Wikimedia Commons