U.S. Patent Office Cancels Washington Redskins Trademark
@AFP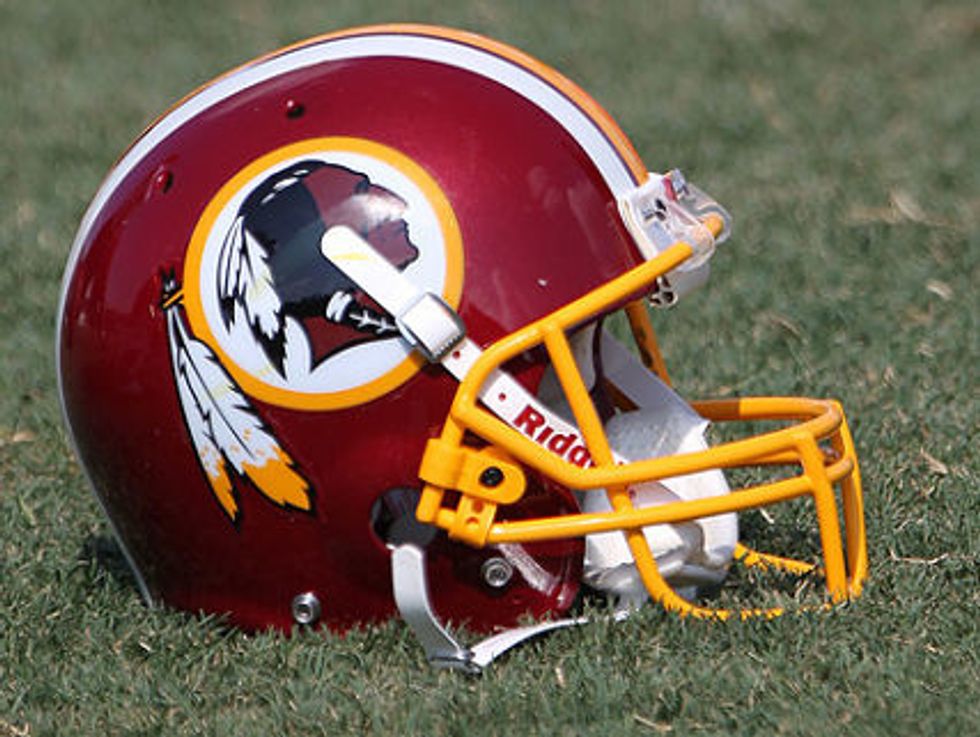 Washington (AFP) – The U.S. Patent and Trademark Office on Wednesday cancelled the federal registration of the Washington Redskins' name after it agreed that it is "disparaging of Native Americans."
The decision, which the American football team can appeal, is a victory for American Indians and their supporters for whom "redskins" is racially charged word.
In a statement, the Patent Office said five Native American petitioners had "met their burden to establish that the term 'Redskins' was disparaging of Native Americans, when used in relation to professional football services."
While the team can keep using the name, it will no longer enjoy the protection from copyright infringement and counterfeiting that comes with federal registration, it said.
Dan Snyder, owner of the National Football League (NFL) franchise, has been adamant about retaining the name despite a growing national campaign spearheaded by the Oneida tribe in upstate New York.
"If the most basic sense of morality, decency and civility has not yet convinced the Washington team and the NFL to stop using this hateful slur, then hopefully today's patent ruling will," said Oneida representative Ray Halbritter.
That's because "it imperils the ability of the team's billionaire owner to keep profiting off the denigration and dehumanization of Native Americans," said Halbritter in an email to AFP.
Photo: Keith Allison via Flickr