Former CIA Director To White House Officials: Defy Any Trump Order To Fire Mueller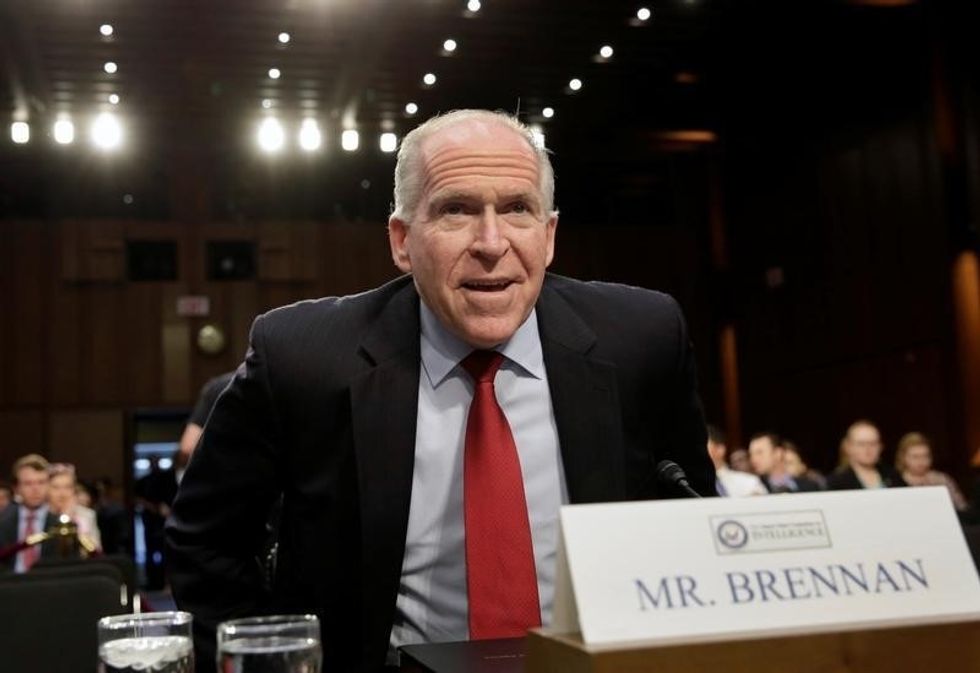 Reprinted with permission fromAlterNet.
Former CIA Director John Brennan, in a vocal and unapologetic rebuke to Trump, said White House officials should refuse orders to fire special counsel Robert Mueller if ordered to do so by President Donald Trump.
During an interview with CNN's Wolf Blitzer at the Aspen Security Forum, Brennan said:
"I think it's the obligation of some executive branch officials to refuse to carry that out. I would just hope that this is not going to be a partisan issue. That Republicans, Democrats are going to see that the future of this government is at stake and something needs to be done for the good of the future."
Rumors have been floating around about Trump's  considerations to fire Mueller and derail his investigation into the Trump campaign's alleged collaboration with Russia during the presidential election. On July 21, The Washington Post reported that some of Trump's lawyers are attempting to build a case against Mueller by highlighting his conflicts of interest. And in addition to floating the idea of firing Mueller, Trump has also reportedly asked about the power to pardon aides and family members.
Both Brennan and James Clapper, former director of national intelligence who also attended the Aspen Security Forum, had worked with Mueller when he was head of the FBI. Brennan and Clapper praised Mueller, calling him a "straight shooter." Brennan said he hopes politicians and lawmakers stand up to Trump if he fires Mueller.
"I really hope that members of Congress and elected representatives are going to stand up and say, 'Enough is enough,' and stop making apologies and excuses for things that are happening that I think flout our system of government."
Watch the video below via CNN:

Celisa Calacal is a junior writing fellow for AlterNet. She is a senior journalism major and legal studies minor at Ithaca College in Ithaca, New York. Previously she worked at ThinkProgress and served as an editor for Ithaca College's student newspaper. Follow her at @celisa_mia.