British Horror Star Christopher Lee Dies At 93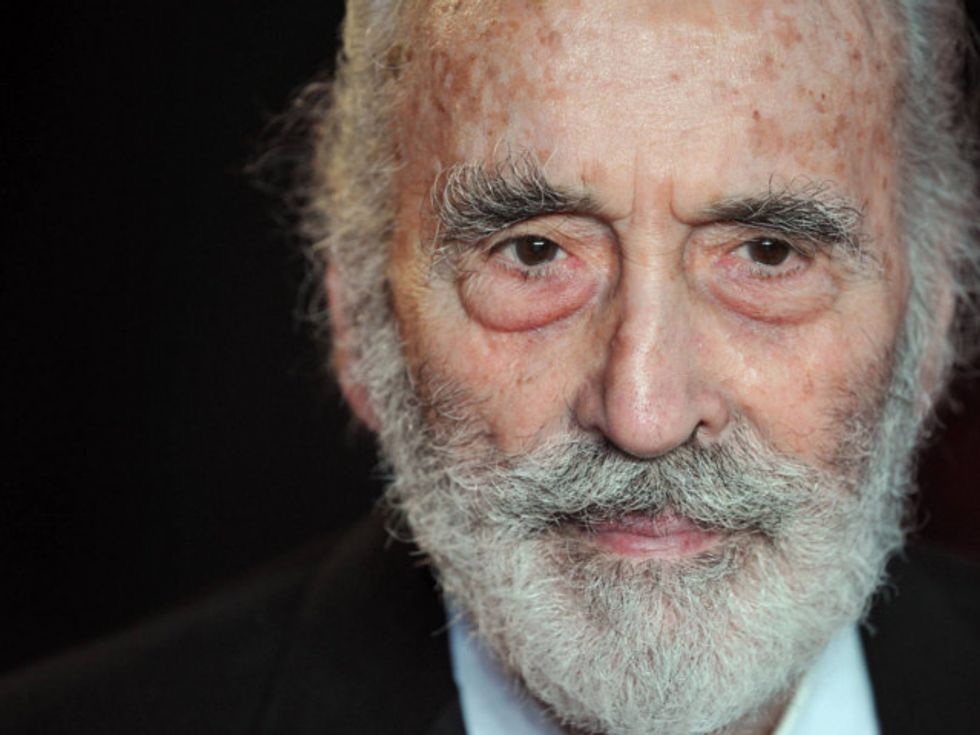 By dpa, (TNS)
LONDON — Christopher Lee, one of the world's best-known horror actors, has died aged 93 after a career that spanned seven decades and nearly 300 films.
In his early career in the 1950s and 1960s, Lee was best-known for playing Dracula, Frankenstein's monster and similar roles in Britain's televised Hammer House of Horror series.
His success brought Hollywood roles as James Bond villain Scaramanga, Saruman in Lord of the Rings and Count Dooku in two Star Wars films.
Bond actor Roger Moore was among those who paid tribute to Lee on Thursday.
"It's terribly (sad) when you lose an old friend, and Christopher Lee was one of my oldest. We first met in 1948," Moore said on Twitter.
"Our thoughts are for Lady Lee, Christina and Juan," Moore said.
Born to a British army officer father and a mother who was an Italian aristocrat, Lee is one of the world's most prolific film actors.
Credited with appearances in 281 productions, he was awarded a knighthood by Queen Elizabeth in 2009, for service to charity.
(c)2015 Deutsche Presse-Agentur GmbH (Hamburg, Germany). Distributed by Tribune Content Agency, LLC.