Bruce Springsteen Promises To Show His Mind In Autobiography
@reuters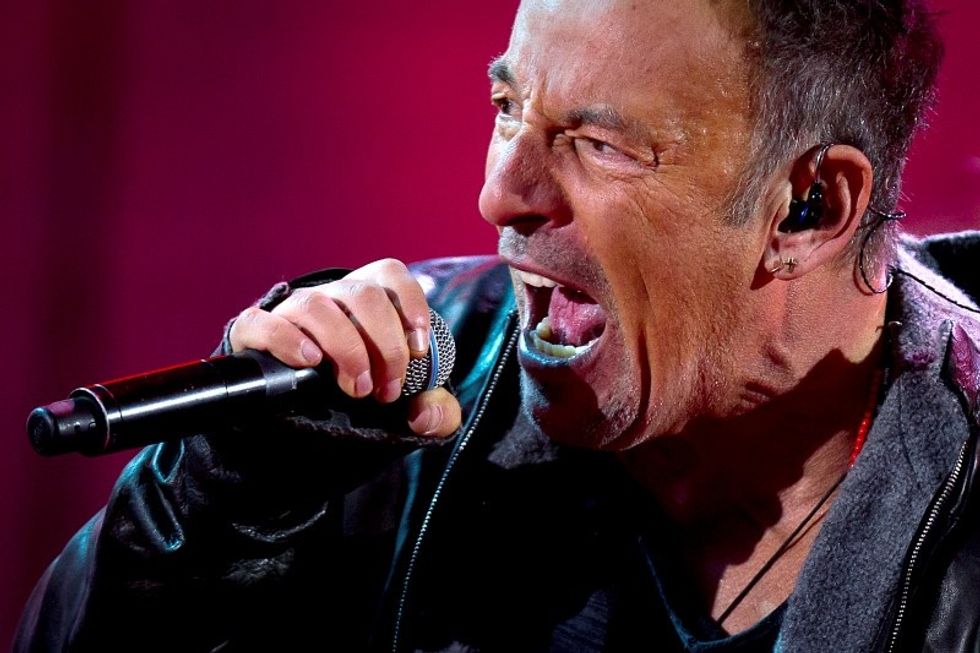 NEW YORK (Reuters) – Bruce Springsteen will publish an autobiography in September that he promises will show readers how his personal struggles inspired his music, including his classic 1975 hit "Born to Run."
Springsteen, 66, has been working on the autobiography, called Born to Run, for seven years, publishers Simon & Schuster said on Thursday. It will be published worldwide on Sept. 27.
"Writing about yourself is a funny business," Springsteen writes in the book, according to Thursday's announcement.
"But in a project like this, the writer has made one promise, to show the reader his mind. In these pages, I've tried to do this," he added.
The book will recount Springsteen's drive to become a musician and why the song "Born to Run" reveals more than fans previously realized, Simon & Schuster said.
New Jersey-born Springsteen and his E Street band have become one of the most iconic U.S. rock bands in the past 40 years, releasing music like "Born in the U.S.A." and "Glory Days" that capture the dreams and disappointments of ordinary working Americans.
He has sold more than 120 million albums worldwide, won 20 Grammy awards, an Oscar, and is currently on a U.S. tour performing songs from his re-released 1980 double album The River.
(Reporting By Jill Serjeant; Editing by Marguerita Choy)
Photo: Bruce Springsteen performs with U2 during a surprise concert in support of World AIDS Day in Times Square in New York, December 1, 2014. REUTERS/Carlo Allegri