California Announces Plan To Make Its Own Insulin For Patients At Low Cost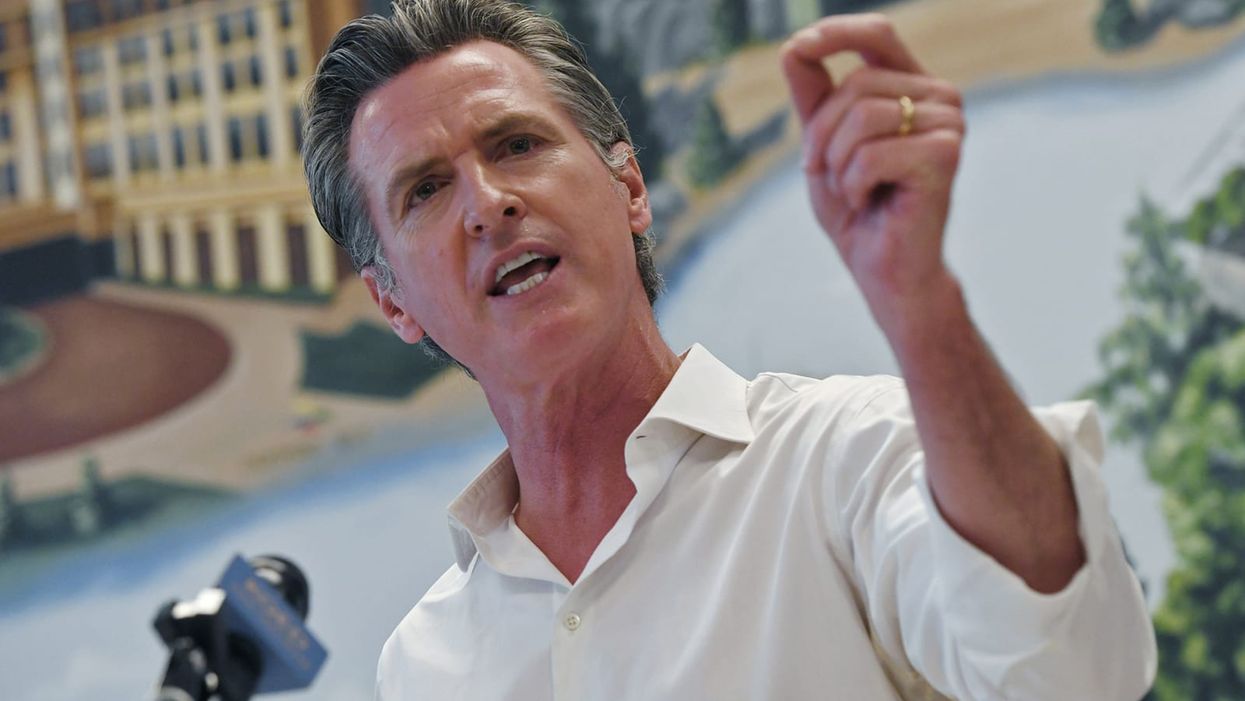 The state of California is entering the pharmaceutical industry. Specifically, it will start manufacturing insulin to ensure an affordable supply of the essential drug for the state's patients living with diabetes. Democratic Gov. Gavin Newsom made the announcement late last week..
Newsom announced that $100 million from the 2022-23 state budget would be allocated to "contract and make our own insulin at a cheaper price, close to at cost, and to make it available to all." Half of that funding would go toward the development of a "low-cost" insulin and the remaining $50 million would go toward building a facility to manufacture insulin that would "provide new, high-paying jobs and a stronger supply chain for the drug."
"Nothing epitomizes market failures more than the cost of insulin," Newsom said. "Many Americans experience out-of-pocket costs anywhere from $300 to $500 per month for this lifesaving drug. California is now taking matters into our own hands."
This comes as Senate Majority Leader Chuck Schumer is vowing to put a bipartisan bill cooked up by Sens. Jeanne Shaheen (D-NH) and Susan Collins (R-ME) on the floor "very soon" after the Senate returns to work next week."There should be nothing remotely partisan about making sure Americans don't go broke trying to manage their diabetes," Schumer said. "At least one in four insulin users report rationing their use because they can't afford it, putting their health and lives at risk in the process."
But of course there's something partisan there. Republicans don't want to give Democrats a win. Since Collins was involved in this, you wouldn't be wrong to smell a rat. Last winter, Sen. Raphael Warnock (D-GA) introduced a straightforward bill to cap insulin prices, requiring insurers to cap insulin costs to their customers at $35 a month. Warnock has made that legislation a big part of his reelection campaign, since he's up this cycle. Republicans didn't want to give him a political win, so enter Susan Collins and the usual "bipartisan" diverting ruse.
Entirely predictably, five of the Republicans most likely to help Collins get the 10 she needed to break a filibuster (were she really trying to get this passed) are raising objections over the bill, and demanding hearings. Republican Sens. Pat Toomey (PA), John Barrasso (WY), Steve Daines (MT), Rob Portman (OH), and Ben Sasse (NE), who all sit on the Senate Finance Committee, are opposing a vote before having hearings. Which means they wouldn't vote for it on the floor without hearings (or probably even with them).
That's not the worst thing: It's also not a great bill. It sets up a complicated insurance process that would ultimately result in higher premium costs for people on private insurance as well as for Medicare, and would discourage future price competition among manufacturers.
The California answer is ultimately a better one: public manufacture and distribution of the life-saving drug. If a consortium of states—toss in Hawaii, Nevada, Oregon, and Washington, for example—could be created, then real competition that could drive costs down would exist.
Reprinted with permission from Daily Kos.