California Republicans Fear Another November Of Democratic Dominance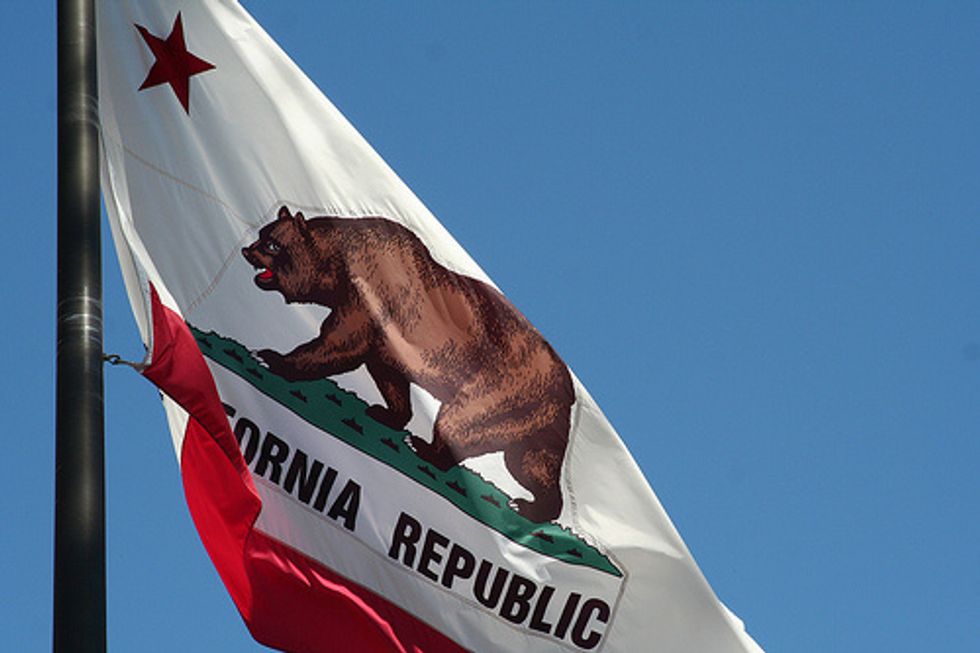 By Seema Mehta, Los Angeles Times
LOS ANGELES — Facing a daunting effort to unseat Gov. Jerry Brown, Republican activists in California are openly worrying about whether the party's donors, elected leaders and voters will embrace any of the GOP gubernatorial candidates.
If Neel Kashkari or Tim Donnelly — the two major GOP candidates hoping to challenge Brown in November — do not receive enough support to gain momentum, critical races across the state could be lost.
They include several tight congressional races that could affect the party's level of power in Washington and enough state legislative contests to affect Republicans' ability to increase their voice in Sacramento by breaking the Democrats' supermajorities there.
"I believe we are about two steps away from a nightmare scenario where (some) Republicans begin to simply give up and throw in with Brown, with serious negative consequences," said Ron Nehring, former chairman of the California Republican Party.
His concern is emblematic of the party's troubles in California. A Republican has not been elected to statewide office since 2006, and the GOP share of registered voters has dipped beneath 30 percent, a historic low. No viable Republicans have emerged this year to contest most of the other statewide offices up for contention, such as attorney general, controller, treasurer and lieutenant governor.
Political leaders in other states have grappled with cross-party backing for a popular incumbent, stoking Nehring's fears in California.
In New Jersey, many Democratic mayors endorsed Republican Gov. Chris Christie's re-election bid last year. That has been thrust into the news recently with allegations that his administration rewarded those who backed him and punished those who didn't.
Earlier this month, a state GOP chairman in New York sent a letter to Republicans leaders imploring them not to endorse Democratic Gov. Andrew Cuomo for a second term. That state has not elected a Republican to statewide office since 2002.
In California, Republican Jon Fleischman, publisher of an influential conservative blog, is particularly worried about the gubernatorial contest's potential effect on more than half a dozen congressional seats.
Many of those are held by Democrats considered vulnerable because their narrow victories in 2012 were sealed by the high turnout of President Barack Obama's supporters. If Republicans could flip those seats, their power in the nation's capital would increase, or at least help them offset losses elsewhere.
"That could tilt the balance of power in Washington, D.C.," Fleischman said. "Because of that more so than anything else, there is a reason to not want to see the top of the ticket be anemic in California. If Jerry Brown wins in a blow-out election … he has big coattails."
Public attention has just begun to focus on the governor's race.
Kashkari, a former U.S. Treasury official and fund manager, jumped in Tuesday. Donnelly, a second-term assemblyman from Twin Peaks, began exploring a run in late 2012 and declared his candidacy in November 2013.
Kashkari, a Laguna Beach multimillionaire who has never held elective office, is a fiscal conservative who supports same-sex marriage and abortion rights and voted for Obama in 2008. He has pledged to create jobs and improve schools.
He spent much of the past year meeting with donors, voters, party activists and others as he weighed a bid for governor. Whether he can raise money and whether he will be competent on the stump are open questions.
Kashkari has some establishment support. His team includes veterans of the campaigns of former Gov. Arnold Schwarzenegger and former GOP presidential nominees Mitt Romney and John McCain.
The Republican Governors' Association last week urged its Twitter followers to check out Kashkari's campaign website, something it did not do on the day Donnelly kicked off his bid.
But what Kashkari's campaign touts as his chief credential — leading TARP, the taxpayer-funded bank bailout under presidents George W. Bush and Obama — is also a vulnerability. The program was deeply unpopular among voters, who saw big banks getting help from the government as many homeowners suffered.
Donnelly, meanwhile, appeals to the grass roots of the Republican Party with his unabashed conservatism. He is a Tea Party favorite and the founder of a Minuteman border patrol chapter.
His campaign asserts that he excites bedrock Republicans, who are tired of being urged to support ultimately unsuccessful moderates such as 2010 GOP gubernatorial candidate Meg Whitman. She and others were said to have a better chance of winning a statewide race than a conservative candidate.
But Donnelly's hard-line views on issues such as immigration and gun control may not appeal to a broad swath of Californians. And he has failed to raise any significant money.
Money will be critical in the contest against Brown, who has already raised $17 million, can claim to have repaired the state's finances and is popular among voters.
GOP strategist Rob Stutzman, a former Whitman and Schwarzenegger adviser who is not working for a gubernatorial candidate this year, repeated what many Republican leaders said privately: that they fear the fallout if Donnelly is their standard-bearer in November. But they also don't know if Kashkari is viable.
"If Donnelly somehow ends up being the nominee … I think you'll see institutional Republicans, elected Republicans, supporting Gov. Brown. I think it will create a Republicans-for-Brown movement that will be rather open and probably energetic," he said.
But "Kashkari remains a huge unknown," he added, "because he's never done anything like this before. "
Photo: Amy The Nurse via Flickr