Cantor To Resign As Majority Leader; GOP Leadership Scramble Begins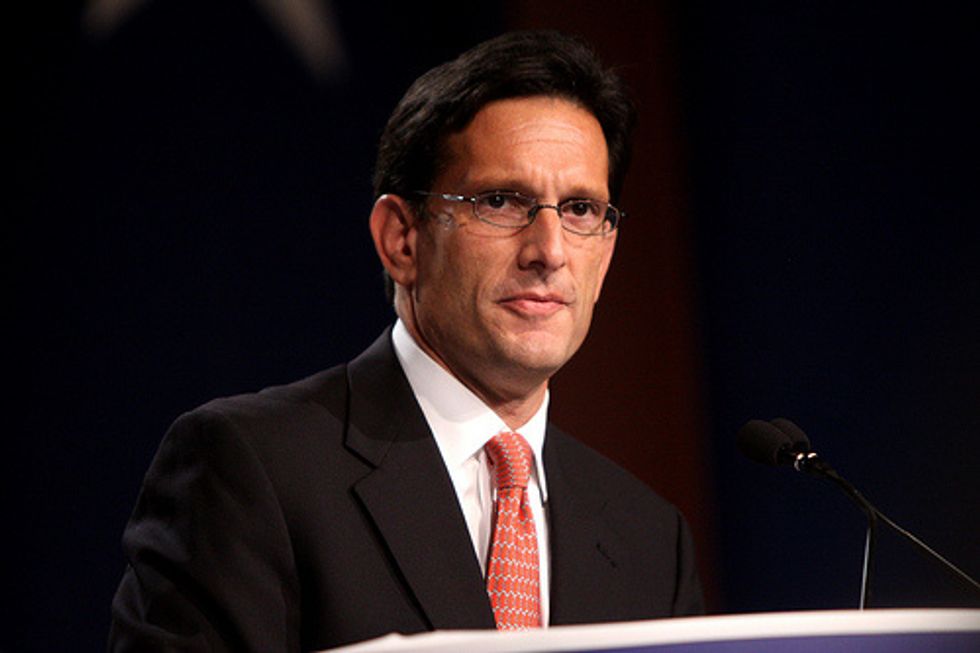 By Lisa Mascaro and Richard Simon, Tribune Washington Bureau
WASHINGTON — A battle royale emerged Wednesday among House Republicans jockeying to move up the leadership ladder after Majority Leader Eric Cantor's stunning primary defeat to a tea party newcomer.
Cantor, a seven-term Republican from Virginia, is expected to resign his post as the No. 2 party leader July 31, according to those familiar with his thinking, setting up a fresh fight between the House GOP's establishment and tea party wings for his spot.
After Cantor's shocking political tumble to a little-known challenger, Dave Brat, it would be all but impossible for him to wield any political clout among rank-and-file lawmakers, leaving him little choice but to step aside. A hastily called closed-door meeting of the GOP majority was set for late Wednesday afternoon.
As House Speaker John A. Boehner (R-OH) tries to corral his rebellious majority, an intense scramble to fill Cantor's position was already underway Wednesday.
The No. 3 GOP leader, Representative Kevin McCarthy of California, is next in line for the spot, but his tenure has been beset by setbacks as he fell short of herding the rebellious conference. He "doesn't have this sewn up," said one GOP insider.
As Cantor's loss became apparent Tuesday night, Representative Pete Sessions of Texas, a powerful committee chairman, began dialing up lawmakers seeking their support, sources said.
A McCarthy-vs.-Sessions contest would set up a battle between representatives of two large states, California and Texas, although other lawmakers could join the mix. Representative Cathy McMorris Rodgers of Washington, the No. 4 Republican, is also said to be interested in the job.
The party's tea party wing is reportedly considering its options, with several lawmakers considering runs for the No. 3 post if McCarthy moves up.
Photo: Gage Skidmore via Flickr