FBI Arrests Three Active Duty Marines On Capitol Riot Charges
@AyshaQamar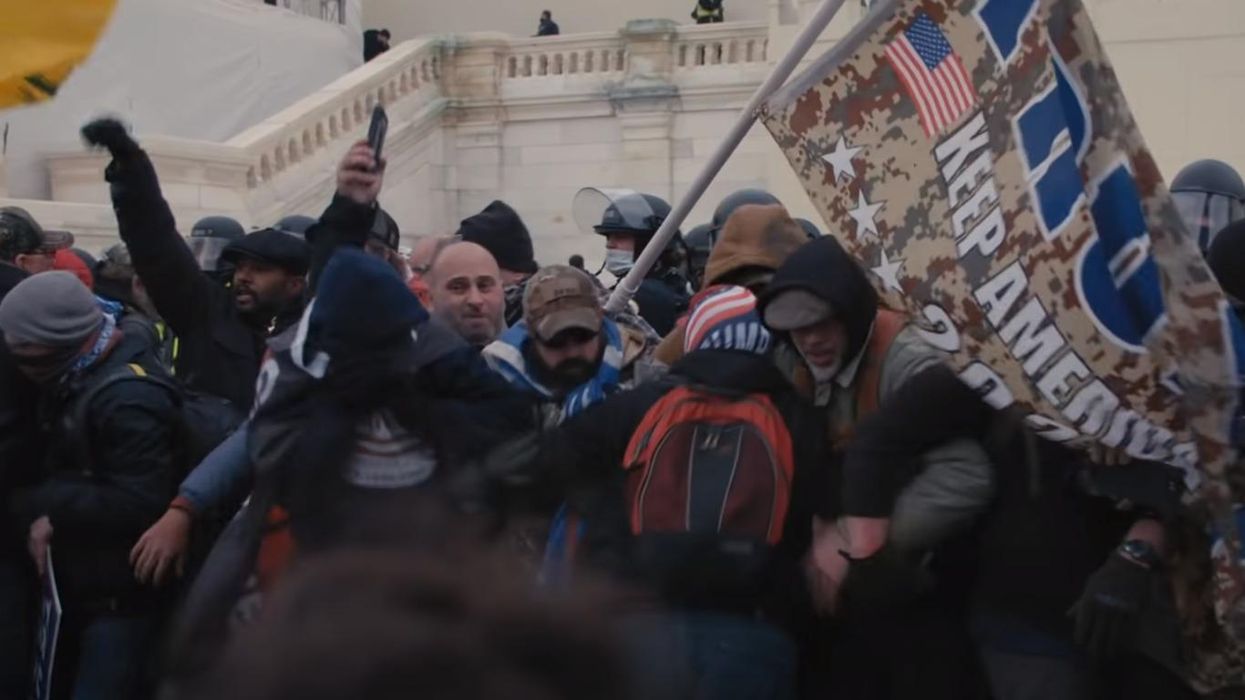 Youtube Screenshot
Arrests continue to be made as more information is revealed and investigations continue into the U.S. Capitol riot that occurred on January 6, 2021. Most recently, on Wednesday, three active-duty Marines were arrested for their participation in the insurrection, according to court documents unsealed Thursday. Identified as Micah Coomer, Joshua Abate, and Dodge Dale Hellonen, the three men were arrested on four charges each in relation to their participation in the mob that stormed the U.S. Capitol two years ago, Military.com reported.
Since Marine Maj. Christopher Warnagiris, who was taken into custody in May 2021 on nine charges, the three men are the first active-duty military members to be arrested in connection with the failed insurrection. Records provided to Military.com indicate that all three work in jobs connected to the intelligence community, have been enlisted for more than four years, and have been awarded good conduct medals in the past.
According to the San Diego Union-Tribune, FBI agents arrested Coomer and Abate on Tuesday and the other defendant, Hellonen, on Wednesday.
The men were arrested after a search warrant was issued for one of their social media accounts in 2021, as a result of photos taken and posted from inside the Capitol—indicating they had partaken in the riot. One was captioned, "Glad to be apart [sic] of history," the arrest complaint said.
According to court documents, the trio spent a little under an hour around the Capitol, when they placed "a red MAGA hat on one of the statues to take photos with it."
Court records indicate that after going through their social media, more evidence was found, including Coomer telling an unidentified person, "everything in this country is corrupt. We honestly need a fresh restart. I'm waiting for the boogaloo." When the other person asked what a "boogaloo" was, Coomer replied, "Civil war 2."
According to Military.com, the term "boogaloo" is slang for a future race war. Experts, like the Anti-Defamation League, have noted though "most boogalooers are not white supremacists, though one can find white supremacists within the movement."
In another conversation several days after the election, Coomer also said, "I just love how after years of trying to get trump out of office by any means the left all of a sudden is going to have a 'fair' election. They're an absolute joke," the Los Angeles Times reported.
In addition to finding evidence on social media that the marines attended the riot, court documents say that Abate admitted to being in the Capitol in a June 2022 interview that was part of his work security clearance process.
"During the interview, Abate discussed entering the U.S. Capitol Building on January 6, 2021, with two 'buddies,'" the documents said. He added that they "walked around and tried not to get hit with tear gas."
"Abate also admitted he heard how the event was being portrayed negatively and decided that he should not tell anybody about going into the U.S. Capitol Building," the court document said.
The three arrests come as a shock because while others enlisted have been arrested, most have been lower rankings than these Marines, Military.com said.
But while their arrests come as a shock, they aren't the only members of the intelligence community to be arrested for their alleged part in the insurrection. Others include Petty Officer 1st Class Hatchet Speed, a sailor assigned to the Naval Warfare Space Field Activity at the National Reconnaissance Office, was arrested last year.
In total, including the three Marines, about 12 service members—active, reserve, and National Guard—have been arrested for alleged crimes in connection to Jan. 6, 2021. According to the George Washington University's Project on Extremism, out of the 940 defendants charged with crimes related to the Capitol riot, 118 — or 12 percent — have some form of military background.
Reprinted with permission from Daily Kos.