Carson Hires Crooked Friend's Son For Top HUD Post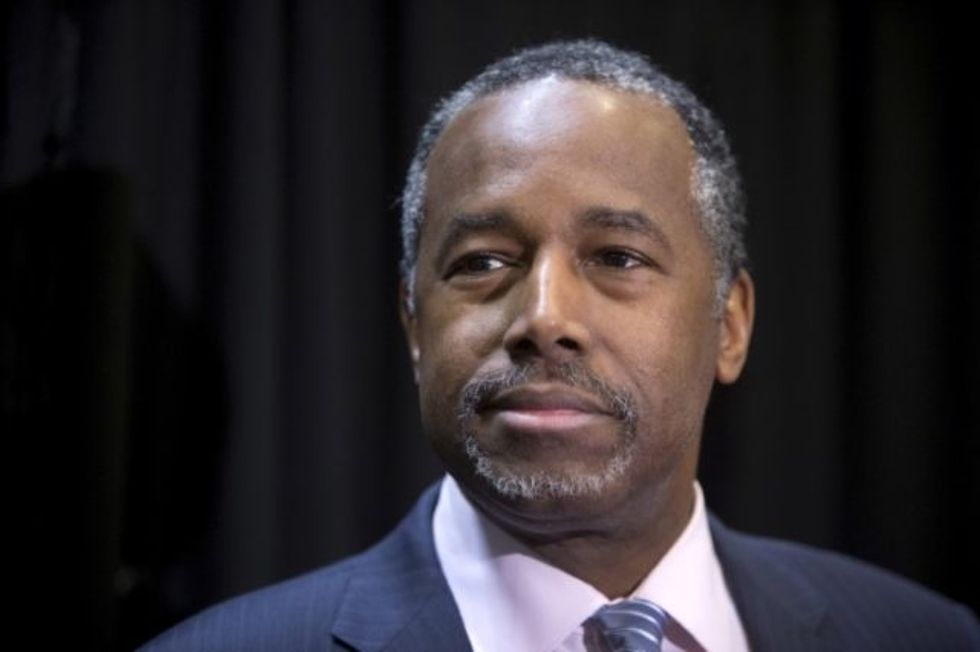 Reprinted with permission from Shareblue.com
Ben Carson, Trump's Housing and Urban Development (HUD) Secretary, hired the son of his close personal friend and former business partner to be his deputy chief of staff.
Echoing Trump's practices, the familial hire puts the offspring of a convicted felon — with no experience in housing — in a position of power and authority over housing. HUD has considerable oversight across the entire country regarding housing policies and other rules and regulations related to American life.
Carson's department is already under government investigation for ethics violations specifically because Carson has hired his family to work within HUD.
A spokesperson for HUD talked up the "academic achievements" of Carson's new hire, Alfonso Costa Jr., 29, in a comment to CNN, saying, "The Secretary looks forward to having him serve as trusted and valued adviser."
What Costa Jr. lacks in expertise or knowledge about housing he apparently makes up for in closeness to Carson.
Costa is the son of Alfonso Costa Sr., who Carson has described as "one of my closest, if not my very closest friend."
In federal court, Costa was also known as someone who pleaded guilty to health care fraud. Court documents say Costa was involved in "false insurance billing for dental care." In the course of its investigation, the government found "over 50 patients confirmed that certain procedures billed by Dr. Costa or associates of his dental practice had not been performed as billed."
That scheme sent nearly $45,000 back to Costa before he was caught. He was sentenced to one year of house arrest with an electronic ankle bracelet, probation, community service, and a $250,000 fine.
But it didn't stop Carson from going into business with him.
Costa managed a Pittsburgh office building owned by Carson, and according to disclosure documents Carson filed while running for president, he earned between $200,000 to $2 million from the deal.
Before hiring his son, Carson also vacationed at Costa's lush villa on Italy's Amalfi coast. The property was once profiled on a Travel Channel show called "Jaw-Dropping Rentals."
In addition to the nepotism investigation, Carson has come under fire for using taxpayer funds to purchase a dining set for over $31,000 dollars.
Like Trump, Carson has, with his newest hire, shown he just doesn't care about propriety or ethics. He passed over other candidates with experience and qualifications, in favor of someone closely related to his friend.
The hire shows that Trump's ethical rot flourishes throughout his administration, and thus far they refuse to even pretend to be concerned about violating the public trust.