Advertising
Start your day with National Memo Newsletter
Know first.
The opinions that matter. Delivered to your inbox every morning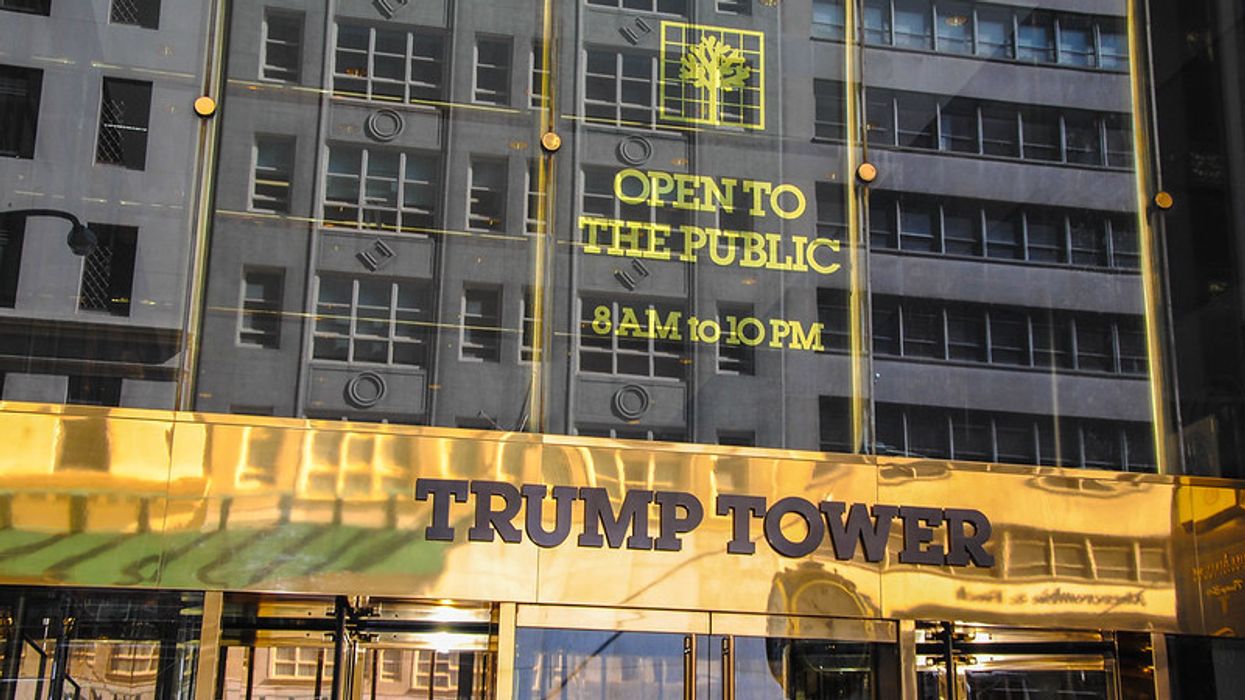 Donald Trump
Reprinted with permission from DCReport
Donald Trump is no longer in business.
Worse, the self-proclaimed multibillionaire may soon be personally bankrupt as a result, stripped of just about everything because for years he engaged in calculated bank fraud and insurance fraud by inflating the value of his properties, a judge ruled Tuesday.
His gaudy Trump Tower apartment, his golf courses, his Boeing 757 jet and even Mar-a-Lago could all be disposed of by a court-appointed monitor, leaving Trump with not much more than his pensions as a one term president and a television performer.
A New York State judge on Tuesday cancelled all of the business licenses for the Trump Organization and its 500 or so subsidiary companies and partnerships after finding that Trump used them to, along with his older two sons, commit fraud.
Under the New York General Business Law you can only do business in your own name as a sole proprietor or with a business license, which the state calls a "business certificate." All of Trump's businesses were corporations or partnerships that require business certificates.
The civil fraud case was brought by Letitia James, the elected attorney general of New York State.
The evidence and the issues were so clear cut, Judge Arthur F. Engoron ruled on Tuesday, that there was no reason to waste the court's time trying them.
In a 35-page decision, Judge Engoron also excoriated Trump and his lawyers for making nonsense arguments, so badly misquoting legal cases that they turned the law upside down, and other legal misconduct.
Five Trump lawyers were each fined $7,500 for making "frivolous" arguments.
A judge calling a lawyer's argument "frivolous" is the equivalent of saying it is no better than nonsense from a drunk in a bar, as I teach my Syracuse University College of Law students.
Those lawyers may well find it wise to hire their own lawyers as Judge Engoron's findings could form the basis of disbarment proceedings, something already underway against Trump lawyers Rudy Giuliani, the former federal prosecutor, and John Eastman, a former dean of the Chapman University School of Law in Orange, Calif.
In 2015 Trump claimed his net worth was north of $10 billion. When he became president, he asked if he could file his federally required financial disclosure statements without signing them under penalty of perjury. That request was denied. The statement Trump then filed, by my counting, showed a net worth of not much more than $1 billion, but was based on fantastical assertions of value.
News organizations, except DCReport, told their audiences next to nothing about how from June 2015 to January 2017 Trump's claimed net worth fell by roughly 90 percent.
Trump will, of course, appeal. He is already suing the judge, so far without success.
I give Trump's chances of prevailing on appeal at somewhere between zero and nothing except perhaps on some minor procedural point, which you can be sure Trump will describe as complete vindication.
The summary judgement decision Tuesday was partial, however.
A non-jury trial before Judge Engoron next week will determine how much Trump will be fined for his years of bank fraud and insurance fraud.
Barring a highly unlikely reversal by an appeals court, Trump's business assets eventually will be liquidated since he cannot operate them without a business license. Retired Judge Barbara Jones was appointed to monitor the assets, an arrangement not unlike the court-supervised liquidation of a bankrupt company or the assets of a drug lord.
Creditors, any fines due the state because of the fraud, and taxes will be paid first from sales of Trump properties.
The various properties are likely to be sold at fire sale prices and certainly not for top dollar when liquidation begins, probably after all appeals are exhausted.
Among these properties is the portion of Trump Tower that Trump still owns and leases to businesses as office and retail space; his own triplex apartment there; his golf courses; and Mar-a-Lago, the Florida mansion he bought in a corrupt mortgage deal decades ago. He also has deals to license his name on buildings and businesses, which similarly he can no longer operate and whose profits he must give up.
The fact that Trump assigned values two, four, ten times and more above their actual values indicates that once all of the priority bills are paid there will be little to nothing left for Trump.
Trump, for example, has claimed that his Westchester County mansion north of Manhattan was worth close to $300 million, ten times the highest valuation by appraisers and bankers. Even those valuations may be inflated because of restrictions on developing the 30-acre property with more mansions.
Trump asserted in annual financial summaries that his gaudy Trump Tower triplex was about 30,000 square feet when it is closer to 10,000 square feet, testimony showed. He also valued the residence at as much as $200 million more than its highest appraised value.
The judge noted that these were not small differences that might be due to an apartment having, for example, an odd shape.
Trump of course will appeal. Trump always insists he has done nothing wrong and in this civil matter is the victim of a judge who doesn't know the law. It's a laughable argument.
Trump, in his own mind, can do and never has done anything wrong. Indeed, in 2016 he told a radio show host that as a Christian he has never asked for godly forgiveness because he has never done anything in his life that would require seeking forgiveness. No actual Christian would say that, nor would a Christian say, as Trump has many times, that his life philosophy is a single word: revenge.
When Trump was deposed by the state attorney general's litigators, he cited his Fifth Amendment right against self-incrimination hundreds of times.
He also asserted that his annual financial statements were meaningless and everyone in the banking and insurance fields knew to pay them no heed so the judge shouldn't either.
Judge Engoron rejected the idea that one can put out financial statements that are meaningless. As Judge Engoron wrote about the fantastical financial valuations and bizarre and baseless arguments Trump made in court:
"In defendants' world rent-regulated apartments are worth the same as unregulated apartments; restricted land is worth the same as unrestricted land; restrictions can evaporate into thin air. That is a fantasy world, not the real world."
The carefully written 35-page decision by Judge Engoron is known as a partial summary judgment. The judge found that on most of the civil fraud case brought by Letitia James, the state attorney general, there were no issues in dispute because James got the law and the facts exactly right and Trump had nothing but distortions, lies and baseless denials.
The principal issue to be decided at a trial scheduled to start Monday, Oct. 2, is how much Trump will be fined.
Trump also argued that since he paid his bank loans and insurance premiums on time no one was hurt. He argued against "restitution."
The judge noted that the case is not about restitution but disgorging ill-got gains.
Here's the analogy I will teach my students: Suppose your employer is closing for a day and when business is done you swipe $100 from the cash register, go to the racetrack, make a winning bet and before business resumes you put back $100.
You still committed a crime and if get caught you forfeit the track winnings as the proceeds of your ill-got gain — that's disgorgement.
Trump also made the ludicrous claim that the state attorney general had no power to sue him, that she lacked what the law calls "standing" to file a case because she was not harmed.
Judge Engoron noted that state law specifically authorizes the attorney general to sue in such cases on behalf of the people of the state.
The fact is that Trump's bizarre, fact-free, and frivolous arguments may enthrall those who see him as their hero or savior, but in a court of law all Trump could present was distortions, lies, and childish nonsense.
David Cay Johnston, a former columnist for The National Memo, co-founded DCReport. He is a best-selling author, investigative journalist and former reporter for The New York Times, where he won a Pulitzer Prize in 2001. He teaches at Syracuse University College of Law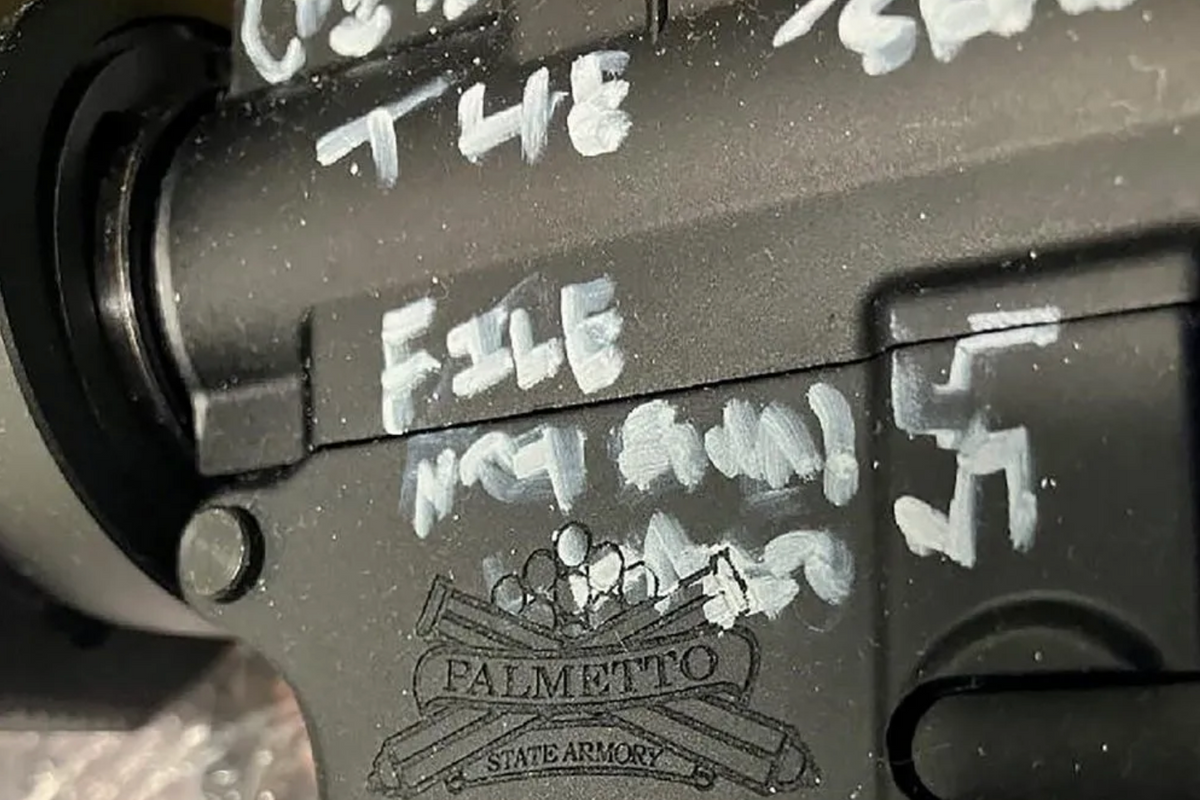 Candidate Trump's stop at a gun store in South Carolina on Monday wasn't just an offhand visit: His eight-SUV convoy doesn't do anything without advance planning days or even weeks ahead of any event Trump attends or location he visits. He made a decision to stop at Palmetto State Armory in Summerville, South Carolina, because he knew that that specific gun store was where the racist shooter in Jacksonville, Florida bought the guns he used to kill three Black people at a Dollar General store in late August. On the receiver of one gun, the killer had painted a swastika right next to the engraved name of the store where he bought it, Palmetto State Armory. It's just one month after the killings occurred. Memories are strong, and emotions in the Black community are still raw.
Trump knew this. And he also knew that memories of his racist base voters are just as strong, and their racist emotions are just as raw, waiting for him to signal that he's with them. So, there he stood in Palmetto State Armory, handling a special edition Glock with his name and likeness engraved into the plastic handle and slide of the gun.
Palmetto State Armory is well known among gun people for its connections to the racist Boogaloo Boys. Palmetto State Armory sold guns emblazoned with the symbol of the Boogaloo Boys, a snarling Teenage Mutant Ninja Turtle, along with the signature Hawaiian shirts favored by the racist group and armored vests featuring Boogaloo symbols. The Boogaloo movement grew out of meetups on 4Chan of right-wing racist "prepper" groups, posting memes about the Civil War they foresee. The acronym "WTSHTF" is used by Boogaloo Boys and others for When The Shit Hits The Fan, a moment they believe will happen when Black people start a Civil War against white people.
I'm not going to go further into the origins or actions of the Boogaloo Boys, except for noting that the five men convicted of conspiring to kidnap Michigan Governor Gretchen Whitmer were members, and there were Boogaloo Boys in the crowd in 2018 at the University of Virginia in Charlottesville at the so-called Unite the Right rally that ended up costing a young woman her life. Trump infamously signaled that he stood with the racists when he said there were "good people on both sides" at the rally.
None of this stuff Trump does is accidental. It's all calculated, choreographed, and presented right out in the open so photos can be taken and news cameras can record Trump openly endorsing racists by going to places they recognize, like a racist gun store in South Carolina, and doing things they favor, like stating that he wanted to buy the Palmetto State Armory custom Glock he was fondling.
There is a huge ecosystem of racists out there. Estimates of Trump supporters have put the number of outright racists among them at 25 percent. They are Trump voters. He knows this like he knows his own name – although by the time New York Attorney General Letitia James is finished with him, he might not own it anymore. Trump could have gone to a gun store in any state – in his home state of New York, even. He could have gone to a gun store in Iowa, where he is running hard in the nation's first primary, or in New Hampshire, long a state with a history of gun manufacturing. The Ruger gun company was headquartered there before moving to the more gun-friendly south.
Ronald Reagan could have gone anywhere in America to launch his 1980 presidential campaign, but he went to Philadelphia, Mississippi, where three civil rights workers were murdered in 1964 for the crime of attempting to register Black people to vote. Reagan knew exactly what he was doing. He knew he couldn't win the presidency without carrying the deep South, so he went to the town in Mississippi that was, and is, the beating heart of racism in the south, and he stood there and showed them that he was with them.
Donald Trump went to the one gun store in the nation associated specifically with a mass-killing of Black people. Trump knew that the murder of those Black people at the Dollar General happened just one month ago. The mainstream media focused their stories about Trump's stop at the Palmetto Armory gun store on whether it would be legal for him as a resident of Florida to buy a gun in South Carolina, completely missing the message he was sending to his racist base.
Trump isn't just dog-whistling, he is explicitly showing and telling racists that he is one of them, and it is time the mainstream media started listening to him and reporting the truth of what he does and says.
Lucian K. Truscott IV, a graduate of West Point, has had a 50-year career as a journalist, novelist, and screenwriter. He has covered Watergate, the Stonewall riots, and wars in Lebanon, Iraq, and Afghanistan. He is also the author of five bestselling novels. You can subscribe to his daily columns at luciantruscott.substack.com and follow him on Twitter @LucianKTruscott and on Facebook at Lucian K. Truscott IV.
Please consider subscribing to Lucian Truscott Newsletter, from which this is reprinted with permission.