Charleston Mass-Murder Suspect Wore White-Supremacist Gear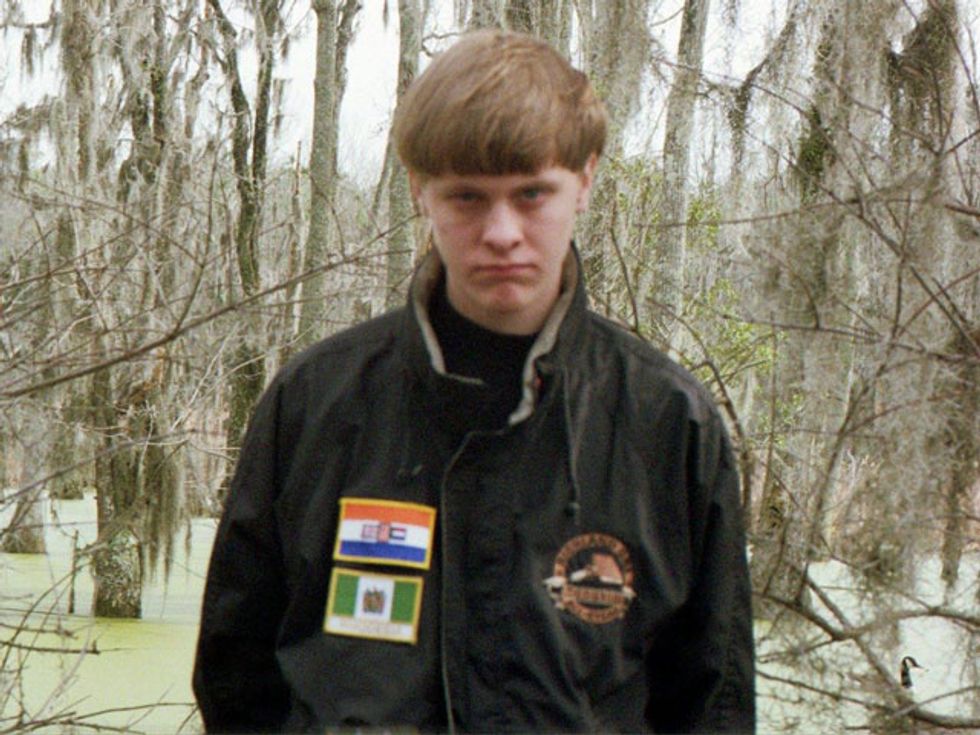 Dylann Roof, who has been named by law enforcement officials as the suspected shooter at the Emanuel African Methodist Episcopal Church in Charleston, South Carolina, previously posted a photo on his Facebook page, in which he wore on his jacket the foreign flags of two white supremacist countries in Africa. The governments of each were overthrown by their majority-black populations in the latter half of the 20th century.
The profile photo is dated less than a month ago.
The upper patch on his jacket is the former flag of Apartheid-era South Africa.
The lower patch is the flag of Rhodesia — the land that is now called Zimbabwe — adopted after its leader Ian Smith's infamous unilateral declaration of independence after the United Kingdom put pressure on the country's white nationalist regime.