Cheney Says Obama And Holder Have 'Played The Race Card'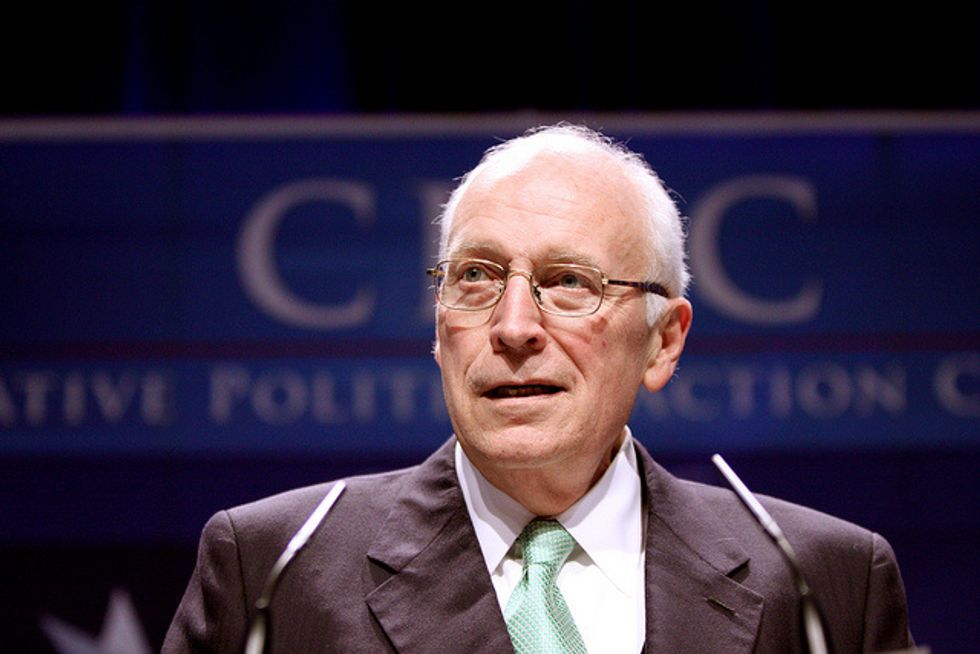 By David Knowles, Bloomberg News (TNS)
Former Vice President Dick Cheney continues to play his cards against President Barack Obama.
One of the president's fiercest antagonists over the past six years, Cheney added more fuel to the rhetorical fire this week in an interview with Playboy magazine by accusing Obama and Attorney General Eric Holder of "playing the race card" to deflect criticism.
"I think they're playing the race card, in my view," Cheney told the men's magazine. "Certainly we haven't given up — nor should we give up — the right to criticize an administration and public officials. To say that we criticize, or that I criticize, Barack Obama or Eric Holder because of race, I just think it's obviously not true. My view of it is the criticism is merited because of performance — or lack of performance, because of incompetence. It hasn't got anything to do with race."
Cheney did not cite any specific instance of Obama or Holder complaining about the alleged racist motivation behind any of the former vice president's frequent criticisms of the president's administration. Sticking with the subject of race, Cheney then went on to blast Obama over the death of Michael Brown and subsequent protests in Ferguson, Mo. Officer Darren Wilson was not indicted in Brown's death by a grand jury, and the Justice Department declined to bring charges against him. Still, Cheney faulted Obama for not speaking out more forcefully in support of Wilson.
"Well (pauses) what I see is disturbing. It's always a tragedy when there is a death involved and so forth," Cheney said. "But it seems to me it's a clear-cut case that the officer did what he had to do to defend himself. … And I've been disappointed, I guess, in the Obama administration's response. … I don't think it is about race. I think it is about an individual who conducted himself in a manner that was almost guaranteed to provoke an officer trying to do his duty."
Conducted by Fox News reporter James Rosen, the interview did not delve into the Justice Department's Investigation of the Ferguson Police Department, which found not only widespread instances of racism, but an institutional conspiracy to shake down the African-American residents of the town where Brown was killed. Instead, Cheney blasted Obama over his handling of foreign and domestic policy, arguing that he believes Obama is a worse president than Jimmy Carter.
Cheney was especially bitter, however, when discussing the ways he sees Obama as having rolled back the Bush administration policies, especially with regard to ending the war in Iraq.
"Where do you start? I think with respect to the situation in Iraq, his precipitous withdrawal and refusal to leave any stay-behind forces, to negotiate a Status of Forces Agreement with the Iraqis, was a huge mistake; we are paying a price for it now," Cheney said. "He's having to go back in now, and the guy who campaigned on the basis of bring the boys home and get out of Iraq is now redeploying forces to Iraq. I think his apology tour, when he went to Cairo in the summer of 2009 and said the U.S. overreacted to the events of 9/11 was a huge mistake. I don't think he ever bought the notion that we're at war, in terms of a war on terrorism."
Photo: Former vice president Dick Cheney addresses CPAC (Gage Skidmore via Flickr)