Trump: Pentagon Disclosure About Earlier Chinese Balloons Is 'FAKE DISINFORMATION'
@next2godwin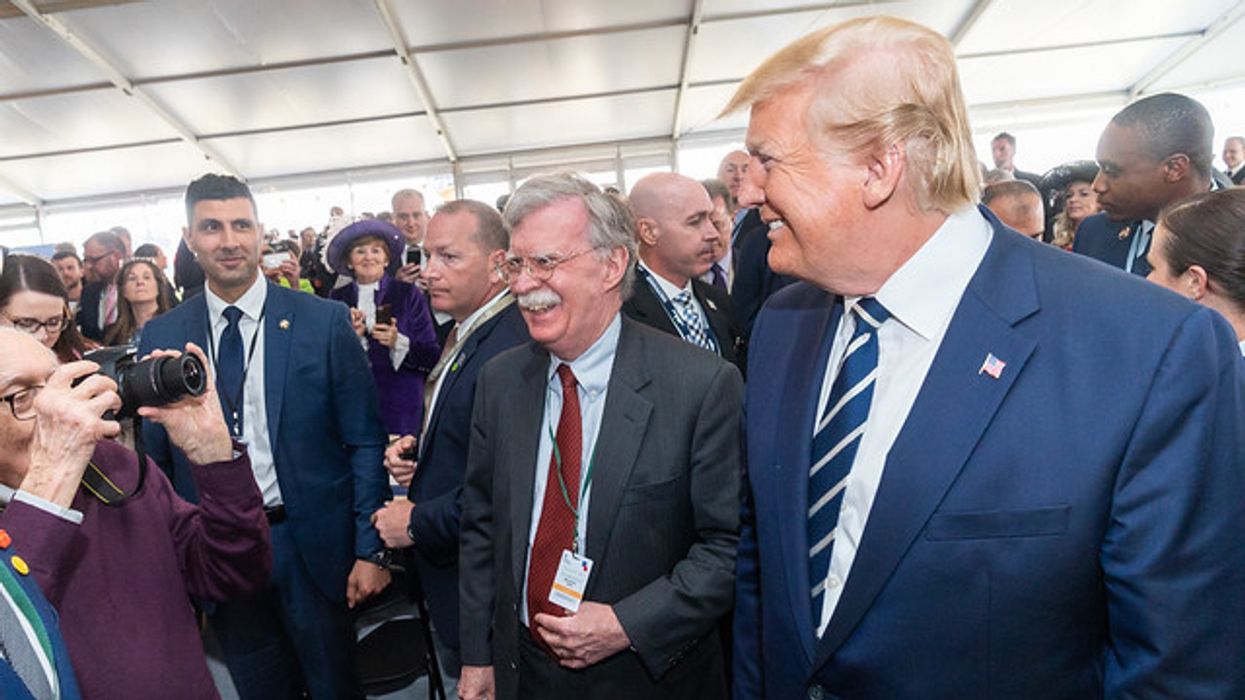 Former President Donald Trump called a new U.S. military disclosure that Chinese surveillance balloons traversed the continental United States several times during his presidency — and, worse, that his administration failed to detect them — "FAKE DISINFORMATION!"
The Associated Press reported Sunday that high-altitude surveillance balloons operated by China had traversed the US at least three times when Trump was president. A top military commander confirmed Monday that the incursions went undetected because the U.S. military had a "domain awareness gap" under the Trump administration.
"I will tell you that we did not detect those threats, and that's a domain awareness gap," Gen. Glen VanHerck, commander of the US Northern Command and North American Aerospace Defense Command, told reporters on Monday.
In a rant on his beleaguered social media platform Truth Social, Trump claimed without evidence that the disclosure was fake and a cover-up for the Biden administration, whom he branded "fools" who "are only good at cheating in elections."
"The Chinese Balloon situation is a disgrace, just like the Afghanistan horror show, and everything else surrounding the grossly incompetent Biden Administration," Trump said in a Truth Social post.
"They are only good at cheating in elections, and disinformation — and now they are putting out that a Balloon was put up by China during the Trump Administration, in order to take the 'heat' off the slow moving Biden fools," he continued.
"China had too much respect for 'TRUMP' for this to have happened, and it NEVER did. JUST FAKE DISINFORMATION!" the former president added.
On Sunday, Trump told Fox News Digital that no such incursions had occurred under his leadership because China "respected us greatly."
"It never happened with us under the Trump administration. And if it did, we would have shot it down immediately," Trump told the right-wing network. "It's disinformation.
Former Trump administration officials, Republican lawmakers, and other Twitter-based luminaries of the far-right MAGA movement have also derided reports of Trump-era Chinese spy balloon invasions.
John Bolton and Robert O'Brien, former Trump administration advisers, told Fox News that they were never briefed — and thus, were not aware — that Chinese-operated surveillance balloons had flown over the U.S. under Trump, according to Forbes.
Rep. Jim Jordan (R-OH), the Republican chair of the House Judiciary Committee, said "no one believes" the U.S. military's assertions because "every single person in the Trump foreign policy sector said that this didn't happen."
[Rep. Marjorie Taylor Greene (R-GA), who for days sought to stoke outrage over the balloon the Biden administration detected and promptly shot down over the Atlantic, echoed Jordan's claims that the reports were false because Trump, who lied over 30,000 times as President, said so.
Dinesh D'Souza, the producer of the far-right voter-fraud fabricating 2000 Mules documentary, castigated by Americans as "simply horrible," was caught copy-pasting his defense of Trump: that the Pentagon was wrong because it didn't provide "any proof that I'm aware of."