U.S. Military Shoots Down Chinese Surveillance Balloon Off Carolina Coast
@nationalmemo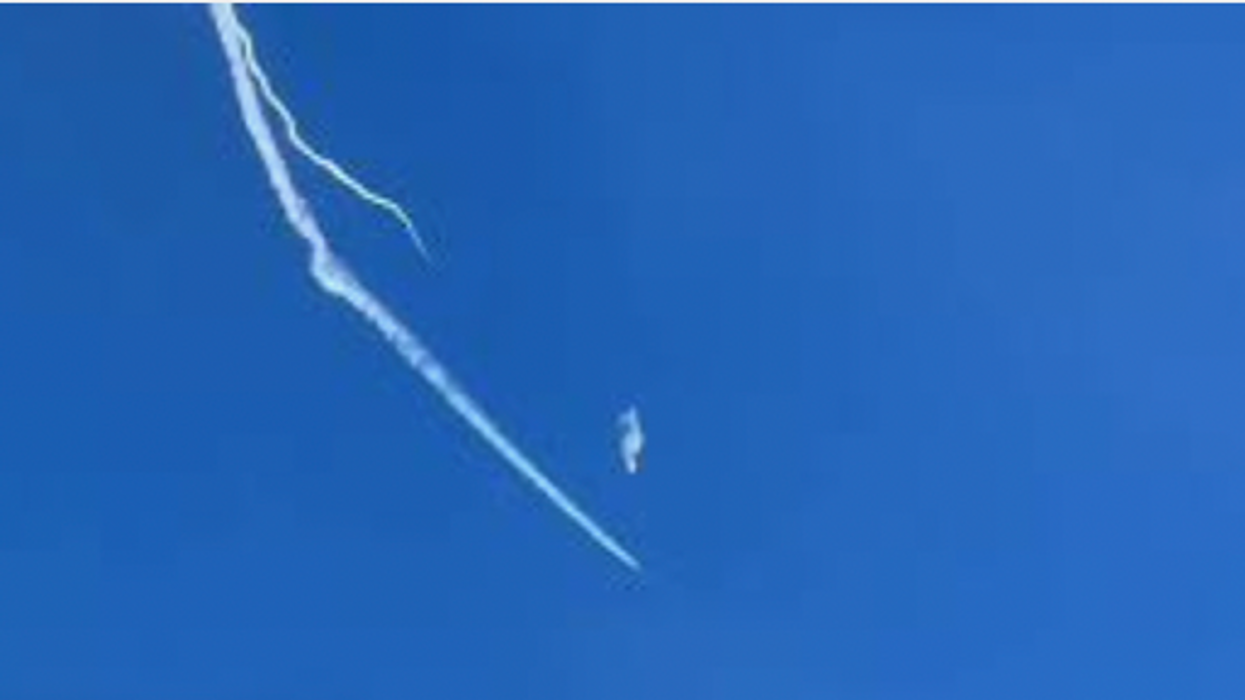 The US Air Force shot down a suspected Chinese surveillance balloon on Saturday afternoon, dramatically ending a brief diplomatic confrontation between the two superpowers.
Department of Defense officials confirmed that the balloon was shot down over the Atlantic Ocean, off the Carolina coast.
The Federal Aviation Administration halted flights across parts of North Carolina and South Carolina and closed other airspace on Saturday afternoon "to support the Department of Defense in a national security effort," said an agency representative.
Earlier, President Joe Biden had broken his silence about the balloon for the first time, telling a group of reporters, "We're going to take care of it."
The balloon, cruising above 60,000 feet, was initially spotted over Billings, Montana, last Wednesday. Defense officials said the Pentagon considered shooting down the aerial vehicle earlier this week but vetoed the action after briefing Biden on potential dangers from explosion debris.
Since then U.S. officials have informed Chinese officials several times that the U.S. military might shoot down the spy balloon. Secretary of State Antony Blinken told a Chinese diplomat in Washington on Wednesday evening that the United States had the right to take any actions to protect its interests, reported the New York Times, and he said the same thing on a phone call on Friday with Wang Yi, the top Chinese foreign policy official, a senior administration official added.