Christie Will Spend $12 Million To Avoid Booker, But Won't Restore Cuts To Women's Health Care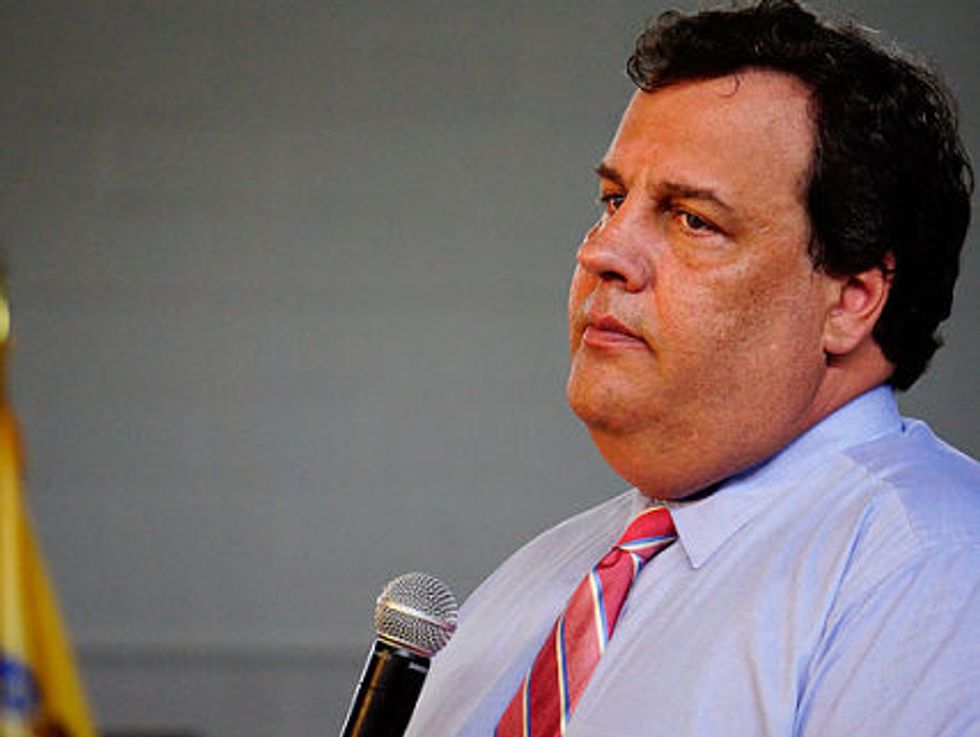 New Jersey Democrats are giving Governor Chris Christie (R-NJ) his third chance to restore $7.5 million in cuts he made to women's health care that resulted in clinics treating 33,000 fewer patients last year.
The governor originally said the cuts that have caused six women's health clinics to close, depriving uninsured women of birth control, life-saving pap smears and breast cancer screenings had nothing to do with his stance on abortion, he was just trying to get the state's finances in order.
But finances weren't an issue when he decided to rush a special election to fill the late Frank Lautenberg's Senate seat, calling a special election for just three weeks before the general election.
This will cost taxpayers an extra $12 million.
The Star-Ledger's editorial board explains, "Christie doesn't want to share the same ballot as Democratic favorite Cory Booker, the Newark mayor who could increase his party's turnout, because Christie wants to win by an even bigger margin to enhance his image for the 2016 presidential campaign. So he's spending $12 million for utterly selfish reasons."
Cuts to women's health also deny New Jersey federal matching funds.
There's almost no chance that Christie will restore the cuts but Democrats are trying to illuminate that despite his jovial camaraderie with President Obama and occasional "a pox on both houses" rhetoric, the governor's policies on women's health resemble those of governors Scott Walker (R-WI) and Rick Perry (R-TX), who have both cut funding for Planned Parenthood clinics because the organization performs abortions.
Christie is staunchly anti-abortion rights, as he explained when he was the headliner of an anti-choice rally in 2011.
"As long as I have the honor of serving as governor, you will know you will have someone sitting in that office who understands the issue, who appreciates it and will continue to stand up and speak strongly in favor for the protection of every human life in New Jersey," he said.
And that's code for "I don't care what it costs or how many women are deprived of care, I'm with the right wing when it comes to cutting Planned Parenthood."
Photo: Bob Jagendorf via Flickr.com