City Or Tropics? Obama Ponders Where To Put Presidential Library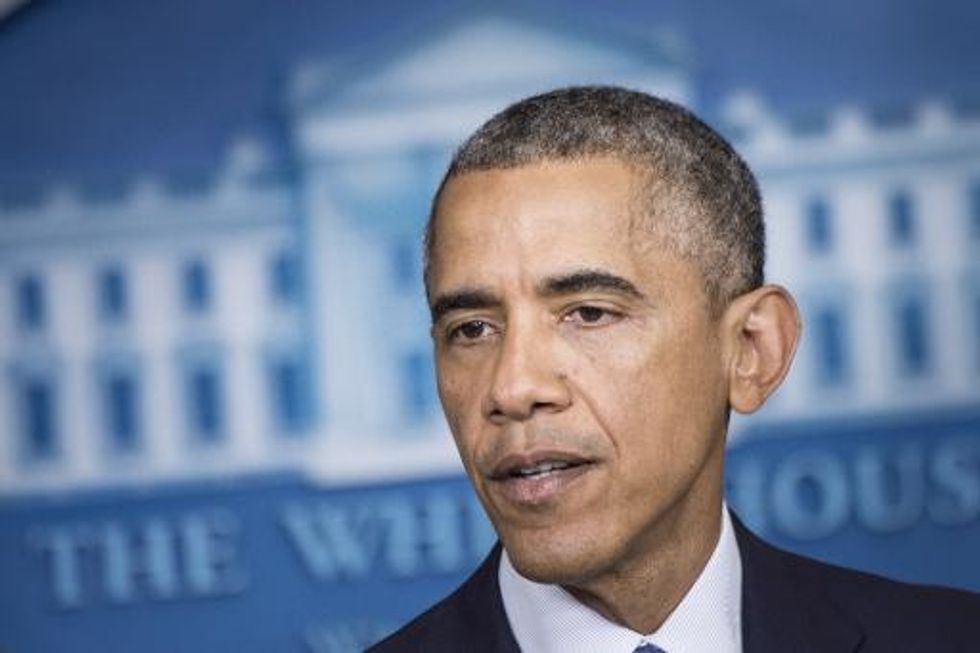 By Anita Kumar, McClatchy Washington Bureau
WASHINGTON — As he embarks on his final years in office, President Barack Obama has begun to look beyond the White House to his next task: solidifying his legacy.
A group of longtime friends and supporters, including his former campaign manager and fundraiser, is in the midst of planning a multimillion-dollar presidential library that will house enough unclassified documents to fill four 18-wheelers and enough artifacts to fill a swimming pool.
In the coming months, Obama will decide whether to build the library in one of the cities he once called home or, perhaps, the place he's considering calling home after he leaves 1600 Pennsylvania Ave.: Honolulu, Chicago, or New York.
"Each president shapes his presidential library around his own interests," said James Rutherford, the dean of the Clinton School of Public Service at the University of Arkansas, who played an influential role in the creation of the William J. Clinton Presidential Library and Museum in Little Rock. "The president really is the determining factor into where a presidential library will go and what its mission will be."
The Barack Obama Foundation expects to narrow a list of possible locations by late summer. The president and first lady will select the site early next year. Thirteen organizations submitted proposals to build a facility that will be much more than a library — part museum, part education center, and part archive. There will be a gift store and restaurant as well.
At least five are based in Illinois, where Obama launched his political career, and one each in Hawaii, his birth state, and New York, where he graduated from college. Illinois is thought to be the front-runner, though Hawaii has been lobbying for the library for years.
"It has been said that to understand where you are going, you must understand where you are from," Chicago State University President Wayne Watson said. "President Barack Obama is from many places. He was born in Hawaii and lived in diverse locations throughout his childhood. He was educated on the East Coast. Yet without a doubt, Barack Obama the leader was born into political action on the Far South Side of Chicago."
Rutherford said a library could do far more than shape a president's legacy. Just look at the Clinton library, he said, which revitalized a beleaguered downtown Little Rock.
Obama, like Clinton, has indicated he wants his library to become an anchor for economic development while reflecting the values and priorities of his public service career: expanding economic opportunity and promoting peace, justice, and dignity throughout the world.
A pair of studies conducted in Chicago and Honolulu estimates a library could generate hundreds of millions of dollars annually, create nearly 2,000 permanent jobs, and lure up to 800,000 visitors each year.
Thirteen presidential libraries are scattered across the nation, from Boston (John F. Kennedy) to Yorba Linda, Calif. (Richard Nixon). The most recent, the George W. Bush Presidential Library and Museum, opened last summer on the campus of Southern Methodist University in Dallas.
Ronald Reagan's library in Simi Valley, Calif., is the most popular, with about 400,000 visitors annually. But Obama's could very well surpass those numbers because of his historic tenure as the first African-American president in the United States.
AFP Photo/Brendan Smialowski
Interested in national news? Sign up for our daily email newsletter!