U.S. Civil Rights Groups Prepare To Fight Voter Intimidation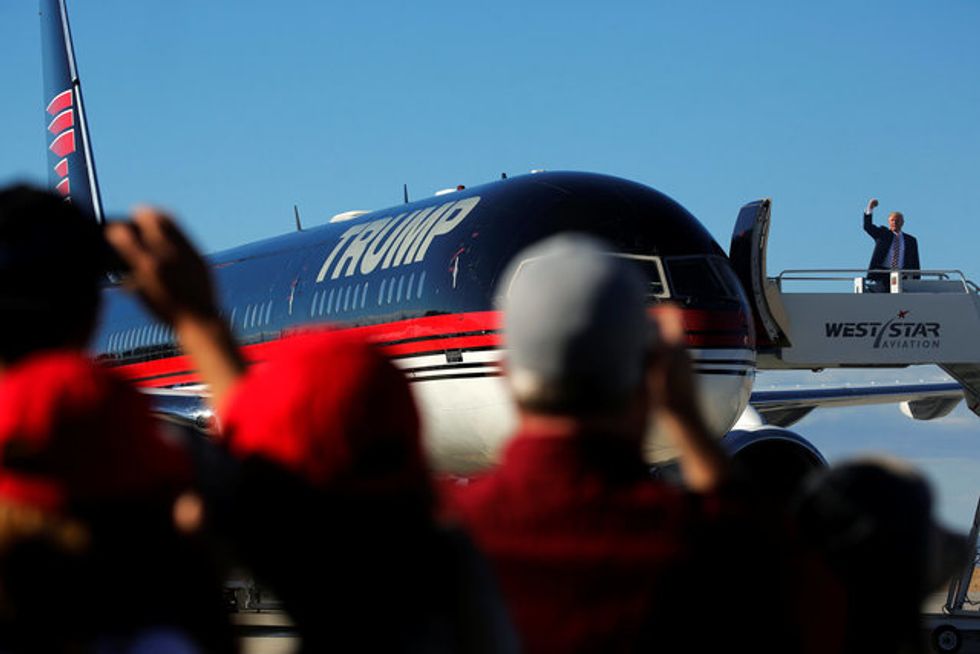 WASHINGTON (Reuters) – Donald Trump supporters who plan to stake out polling sites on Election Day may find their own activities tracked closely by thousands of civil-rights activists who are mounting a nationwide effort to prevent problems at the polls.
The Republican presidential candidate, who has repeatedly said that the election is rigged, has urged his backers to monitor voting sites for evidence of fraud, raising concerns that overzealous supporters could intimidate voters in the Nov. 8 election.
They will not be the only ones out in force on Election Day. Civil rights groups say they plan to deploy thousands of volunteers on the ground in 27 states to ensure that voters will not be turned away by harassment, long lines or confusing rules. Teams of lawyers will file legal challenges if necessary.
While previous elections have been marred by irregularities, Trump's rhetoric might lead to greater problems at the polls this year, activists say.
"When Trump says, 'Go and watch certain areas of Philadelphia,' that's either intentionally reckless or it's a thinly veiled call to engage in racial profiling," said Dale Ho, the head of the American Civil Liberties Union's voting rights project. "Whether people will heed it, I don't know."
Non-partisan groups have mounted "election protection" programs since the disputed Bush-Gore presidential election of 2000, but they faced a more daunting landscape this year even before Trump began warning of a "rigged election."
The Supreme Court in 2013 weakened the U.S. government's ability to monitor voting activity in states with a history of racial discrimination, and dozens of Republican-led states have also passed laws that require voters to present photo identification or that restrict voting in other ways.
As early voting gets underway in many states, voting-rights groups are publicizing a national hotline, 866-OUR-VOTE, and establishing lines of communication with the election officials who are tasked with resolving problems.
"We haven't encountered a situation yet where we feel there's a need to call the police," said Marcia Johnson-Blanco, a co-director of the voting rights project at the Lawyers' Committee for Civil Rights Under Law.
This year, civil-rights groups are broadening their efforts beyond perpetual battlegrounds like Ohio and Florida to conservative states like Texas, where they plan to field 200 volunteers to monitor polling sites in Houston's Harris County.
"We've seen an uptick of folks saying they're going to be out patrolling in a way that we think is trying to be intimidating," said Zenen Jaimes Perez, communications director for the Texas Civil Rights Project.
In New York, volunteers with Common Cause are expanding their monitoring programs to Muslim neighborhoods in New York City and some areas of the rural Hudson Valley.
"What Trump's efforts have caused us here in New York to think about are places where there are concentrations of voters who, I hate to say, are easy targets – a magnet for people who are extreme," said Susan Lerner, executive director of Common Cause New York.
Democratic officials have stepped up their efforts as well. In Arizona, a traditionally Republican state that is competitive this year, Democrats plans to deploy a record 200 lawyers to make sure that everybody who is in line when polls close at 7 p.m. will get a chance to cast a ballot, said Spencer Scharff, the state party's voter protection director.
But at the end of the day, poll monitors do not have the power to fix problems – they can only point them out to election officials.
"States have the most important role. They're the ones who write these laws and they have to enforce these laws," said Danielle Davis, a staff attorney at the Advancement Project, a national civil-rights group.
(Reporting by Andy Sullivan; Editing by Leslie Adler)
Photo: Republican presidential nominee Donald Trump arrives on his plane for a campaign rally in Grand Junction, Colorado, U.S. October 18, 2016. REUTERS/Jonathan Ernst