Senate Finance Chair Demands Gift List From Thomas' Billionaire Benefactor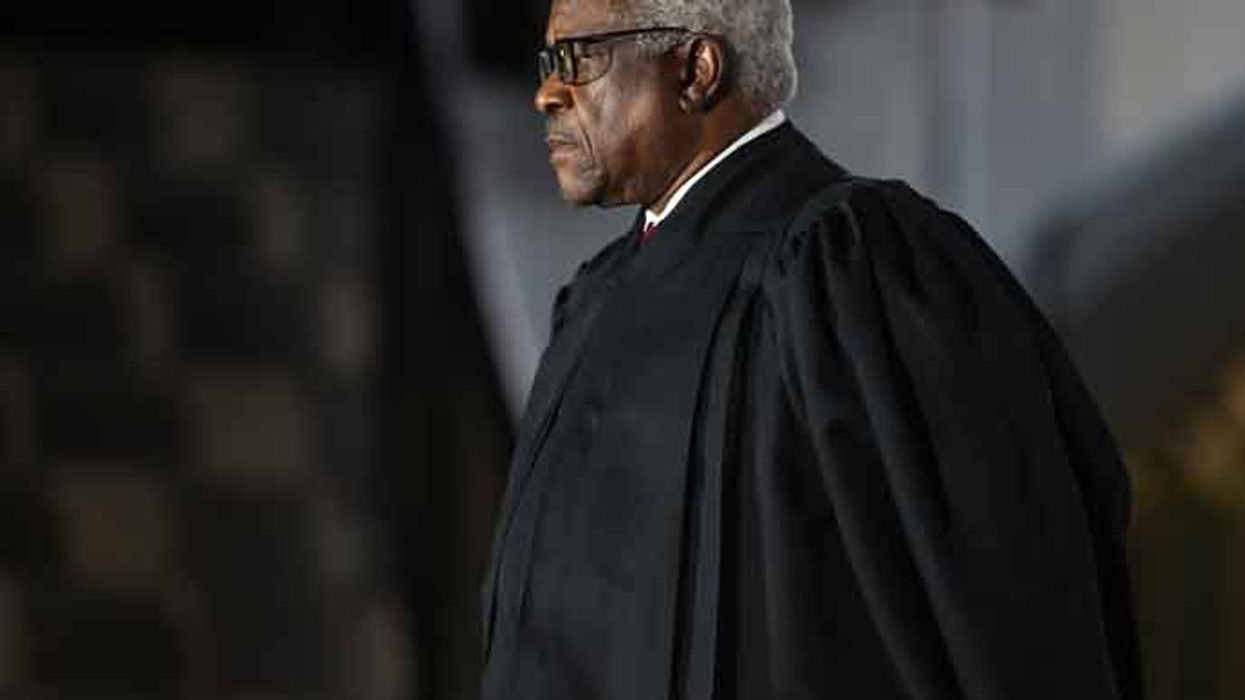 Sen. Ron Wyden (D-OR), who chairs the Senate Finance Committee, on Monday asked Texas billionaire Harlan Crow for a complete list of gifts provided to U.S. Supreme Court Justice Clarence Thomas, "as well as information about Georgia properties that the prominent Republican donor purchased from Thomas and his relatives," CNBC and the Washington Post report.

The request follows bombshell reporting from ProPublica that revealed Thomas failed to disclose two decades worth of near-yearly "luxury trips" with Crow, as well as Crow's 2014 purchase of Thomas' mother's home.

As NPR reports, "Crow's companies also bought a property from Thomas, where his elderly mother still lives. The home was fixed up, Crow's companies pay the taxes on it, and it's unclear if Thomas' mother pays any rent."
Wyden, in a six-page letter to Crow, called out the "unprecedented arrangement between a wealthy benefactor and a Supreme Court justice raises serious concerns related to federal tax and ethics laws."
"The American public deserves a full accounting of the full extent of your largesse towards Justice Thomas, including whether these gifts complied with all relevant federal tax and ethics laws," Wyden wrote, describing the "the secrecy" surrounding Crow's relationship with Thomas as "simply unacceptable."

Per CNBC:
The letter asks for a list of all flights Thomas took on any of Crow's jets, as well as details of those trips. Wyden requested similar details about the justice's trips on [Crow's 162-foot superyacht] the Michaela Rose and information about the Georgia property purchases.

He concluded by writing, "Please list any additional gifts or payments with a value in excess of $1,000 made to Justice Thomas or members of his family since he was sworn into the Supreme Court that would not be captured by" the prior questions.
As the Washington Post notes, Thomas has only reported receiving two gifts since 2004.
In a statement regarding the lavish trips, Thomas insisted he "sought guidance from my colleagues and others in the judiciary, and was advised that this sort of personal hospitality from close personal friends, who did not have business before the Court, was not reportable."

The justice has yet to publicly address Crow's purchase of his mother's home.

Reprinted with permission from Alternet.