Justice Thomas' Billionaire Pal Displays Trove Of Nazi Memorabilia
@MJBoddie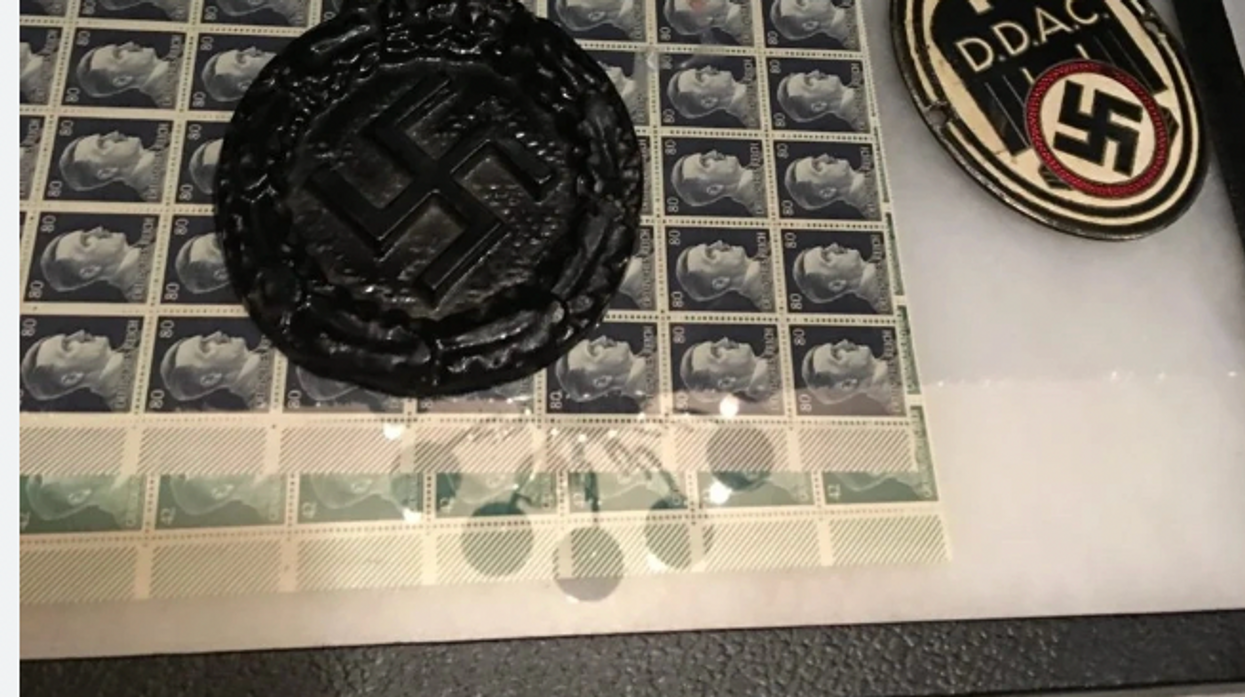 U.S. Supreme Court Justice Clarence Thomas' billionaire GOP donor, Harlan Crow, indulges in a "startling and strange" hobby.
Per Washingtonian, the megadonor and longtime friend of Thomas spends his time adding to a rare collection, which includes "Hitler artifacts—two of his paintings of European cityscapes, a signed copy of Mein Kampf, and assorted Nazi memorabilia—plus a garden full of statues of the 20th century's worst despots."
This comes after ProPublica reported earlier this week, the SCOTUS justice, "for more than two decades, has accepted luxury trips virtually every year from the Dallas businessman without disclosing them."
A source who requested anonymity told the magazine, "I still can't get over the collection of Nazi memorabilia. It would have been helpful to have someone explain the significance of all the items. Without that context, you sort of just gasp when you walk into the room."
The source added there were paintings "done by George W. Bush next to a Norman Rockwell next to one by Hitler."
Washingtonian reports:
Crow, the billionaire heir to a real estate fortune, has said that he's filled his property with these mementoes because he hates communism and fascism. Nonetheless, his collections caused an uproar back in 2015 when Marco Rubio attended a fundraiser at Crow's house on the eve of Yom Kippur. Rubio's critics thought the timing was inappropriate given, you know, the Hitler stuff.
Additionally, a Dallas Morning News reporter who visited Crow's home in 2014, told Washingtonian the megadonor was "visibly uncomfortable with questions about his dictator statues and Hitler memorabilia, preferring to discuss his other historical collections: documents signed by the likes of Christopher Columbus and George Washington; paintings by Renoir and Monet; statues of two of Crow's heroes, Winston Churchill and Margaret Thatcher."
The longtime conservative justice responded to ProPublica's report earlier this week, and "acknowledged joining the GOP megadonor and his wife on 'a number of' family trips over the past two decades but insisted that he was told such hospitality 'from close personal friends, who did not have business before the court, was not reportable.'"
Furthermore, Rep. Alexandria Ocasio-Cortez (D-N.Y.) called for "articles of impeachment against Thomas 'to be introduced' in response to ProPublica's revelations."
Reprinted with permission from Alternet.