Classy: Ted Cruz Tells Joke About Joe Biden, Then Apologizes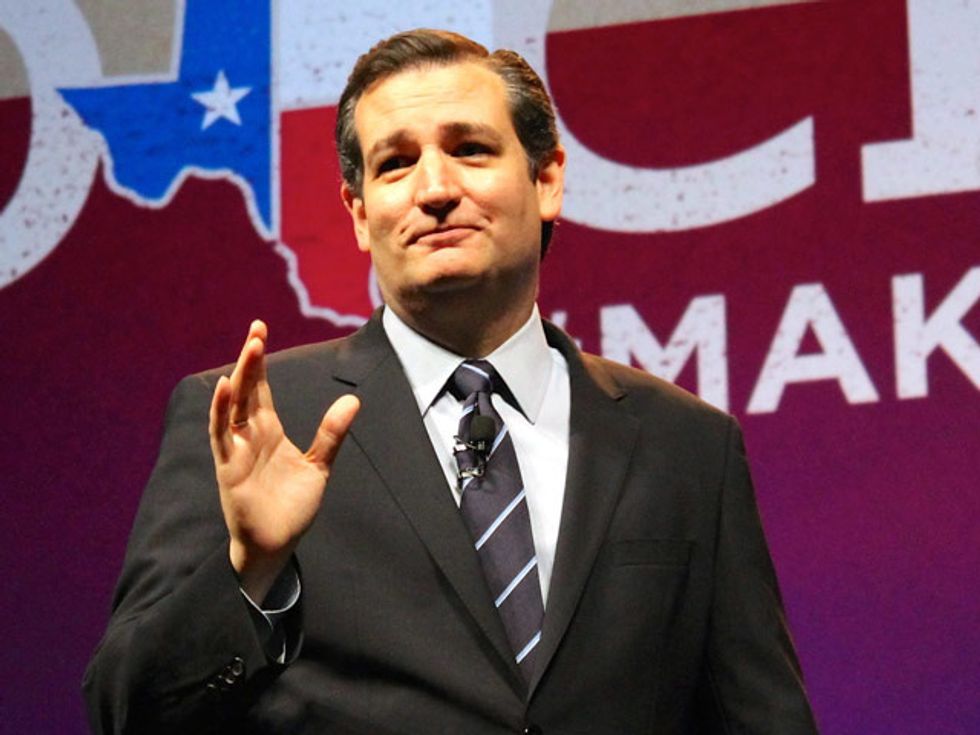 Senator Ted Cruz (R-TX) has apologized after telling jokes about Vice President Joe Biden at a Republican fundraising dinner — at just about the worst possible time to do so.
Biden is currently out of the public eye, following the death of his 46-year-old son, former Delaware Attorney General Beau Biden, from brain cancer this past Saturday. The funeral will be held this coming Saturday.
Cruz made the jokes at a Republican banquet in Howell, Michigan, The Detroit News reports. The material has been a standard part of his stump speech, as the Republican presidential hopeful crisscrosses the country.
"You know, Vice President Joe Biden," Cruz said, as the GOP crowd giggled. The audience continued to laugh as he continued with his routine:
You know the nice thing? You don't need a punchline. I promise you, it works. The next party you're at, just walk up to someone and say, 'Vice President Joe Biden' and just close your mouth. They will crack up laughing!
The video was captured by the liberal PAC and tracking group, American Bridge 21st Century.
Also caught on video, Cruz was asked by The Detroit News reporter Chad Livengood whether it was appropriate to tell a joke about Biden at this time. Cruz then immediately walked away.
Wednesday night, Cruz posted the following message on Facebook: "It was a mistake to use an old joke about Joe Biden during his time of grief, and I sincerely apologize. The loss of his son is heartbreaking and tragic, and our prayers are very much with the vice president and his family."
Photo: Ted Cruz, via Facebook.