#EndorseThis: Clueless Trump Senior Press Rep. Again Can't Answer Basic Questions About His Campaign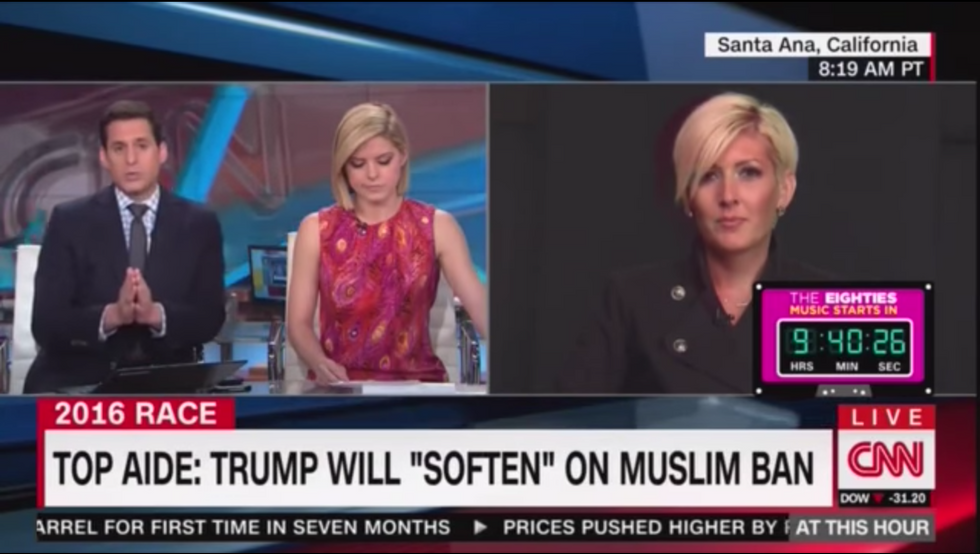 Since the start of Donald Trump's candidacy for president, we've seen an explosion of coattail-riders and hangers-on pop up on cable news channels as "Trump supporters," making a name for themselves by gleefully parroting Trump's various contradictions and conspiracies realtime as he comes up with them: Scottie Nell Hughes, Jeffrey Lord, Kayleigh McEnany… If you've turned on the television in the past year — and I pray that you haven't — you know these faces: They're paid to fill time and direct the bottomless rage and confusion that so many liberals across the country feel every morning.
Recently, though, the Trump campaign created its own army of mindless media surrogates, whom it unironically labels "press representatives." While they ostensibly represent Donald Trump's thoughts and opinions, they aren't actually told anything about the campaign that Trump hasn't already tweeted out to the entire world. The result is at once hilarious and deeply disturbing. Will Healy Baumgardner be the public face of a Trump administration?
She knows nothing about his positions and is unashamed of it. She can report nothing about his plans and is almost offended you asked. Yes, she will appear on TV as a representative of the campaign. No, don't ask her questions about it. 
This isn't the first time Baumgardner has stonewalled an interview, so it can't be a mistake: why can't she answer simple questions like "What would a 'moderate' Muslim ban look like?" — about what would be the most egregiously unconstitutional action by a president in decades?

Photo and video: CNN.