CNN: White House Assured Russians Of No New Sanctions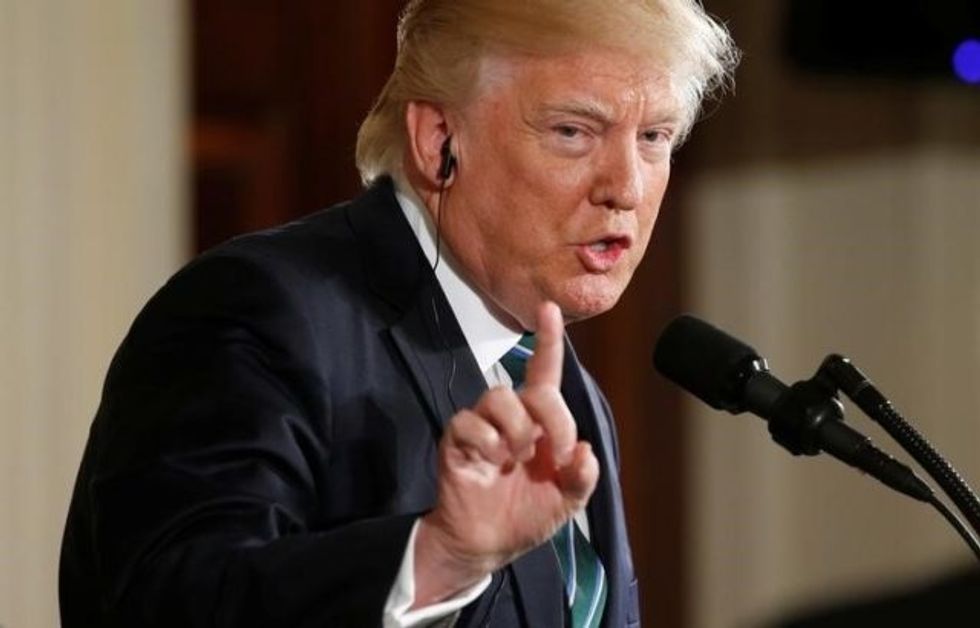 Reprinted with permission from AlterNet.
A Russian embassy spokeswoman told CNN Wednesday that the White House explicitly informed the Russian officials that it would not be issuing new sanctions against the country this week, despite U.S. Ambassador to the United Nations Nikki Haley's announcement over the weekend.
CNN's Jim Sciutto first reported these comments, noting that it raised more questions about why Haley and the White House have completely contradictory messages.
Breaking: Trump administration notified Russian Embassy in Washington no additional US sanctions were coming -Russian Foreign Ministry spokeswoman to CNN

— Jim Sciutto (@jimsciutto) April 18, 2018
The mixed messages began on Sunday, when Haley announced that Russia would face new sanctions for its involvement with Syrian President Bashar al-Assad and his use of chemical warfare. On Monday, the White House contradicted, Haley, saying any such proposals were still under review. Officials said Haley had been "confused" —  a charge she tersely denied Tuesday.
Jeff Zeleny, also of CNN, reported Wednesday that Haley said her relationship with the president is "perfect."
But the tensions between the ambassador and the White House are plain to see, and they hinge on an issue for Trump that will not go away: his unwillingness to take a strong stand against Russia.
Cody Fenwick is a reporter and editor. Follow him on Twitter @codytfenwick.