Livid With Sen. Manchin, Coal Miners Say He's Turning His Back On Them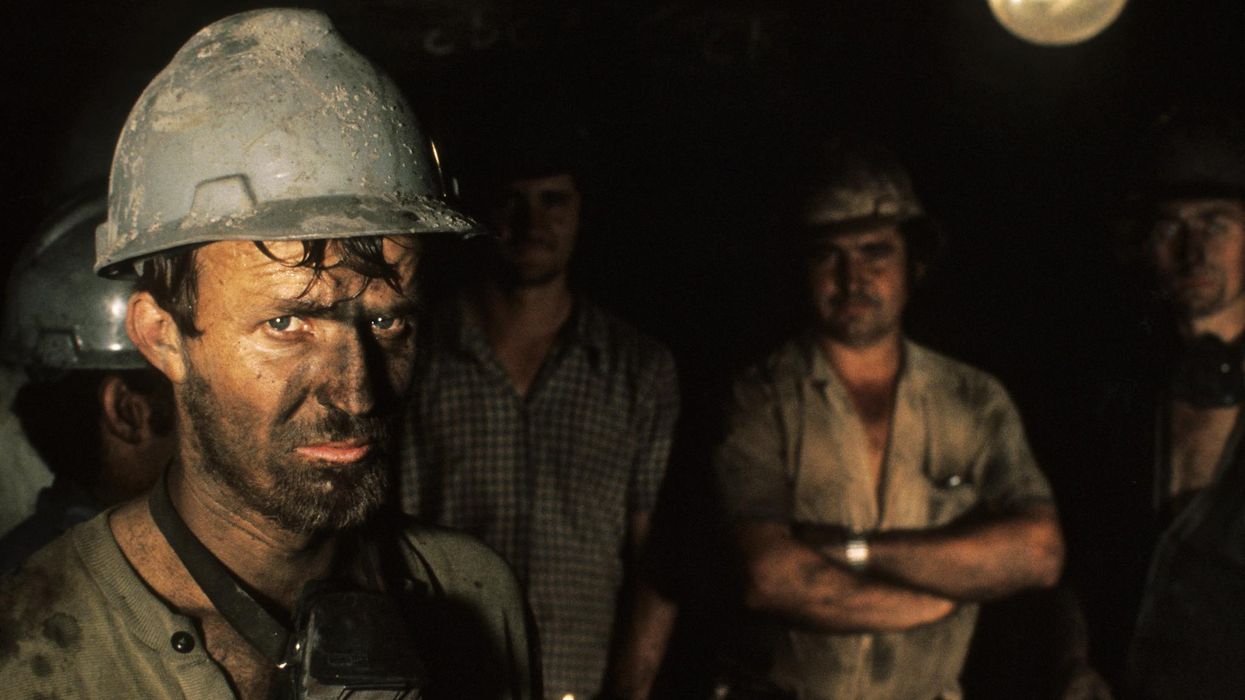 After DINO Senator Joe Manchin (D-WV) selfishly torpedoed President Biden's Build Back Better plan, sending the markets in a tailspin on Monday and leaving millions of working poor parents out in the cold, the faux democratic Senator did what he always does when opposing a very popular piece of legislation from his own party: run to the media and claim the bill would harm his West Virginia constituents.
Worse yet, Manchin came even closer to becoming a full-blown Republican when he falsely claimed that parents would use the Child Tax Credit to buy drugs. One can make an argument that it's not the government's job to subsidize your family, especially when single working-class Americans aren't getting any such relief, but it's beyond disingenuous and ugly to believe that the monies are being used on drugs.
But the United Mine Workers are telling Manchin it's time he works for them and support this bill.
"We urge Senator Manchin to revisit his opposition to this legislation and work with his colleagues to pass something that will help keep coal miners working, and have a meaningful impact on our members, their families and their communities," Cecil Roberts, president of the United Mine Workers of America, said in a statement Monday. These workers are justifiably sacred about job security and want help now. Build Back Better, for example, includes several tax incentives—which Manchin's Big Coal donors are fighting—to encourage manufacturers to build new facilities at the coal site and hire unemployed miners.
Manchin's opposition means "the potential for those jobs is significantly threatened," Roberts said. And Phil Smith, the union's chief lobbyist, highlighted this provision in an interview with The Washington Post's Greg Sargent, saying the bill would "provide a better chance of helping workers who will be dislocated by our transition to a decarbonized future—a dislocation that will likely continue either way—than not passing BBB will." Adding, the bill "provides the potential for good jobs that our members who have been dislocated can get," Smith said
These coal miners are not just upset with Senator Manchin's blatant disregard for the economic livelihoods, but they also believe in voting rights--a provision in BBB--and want him to get on board with that as well.
"I also want to reiterate our support for the passage of voting rights legislation as soon as possible, and strongly encourage Senator Manchin and every other Senator to be prepared to do whatever it takes to accomplish that," Roberts said in the statement. "Anti-democracy legislators and their allies are working every day to roll back the right to vote in America. Failure by the Senate to stand up to that is unacceptable and a dereliction of their duty to the Constitution."


In short, these coal miners vigorously believe in the BBB and are not going to let one Senator's massively large ego get in the way of their survival.