Goldman Sachs Issues Dire Warning After Manchin Kills Build Back Better
@alexvhenderson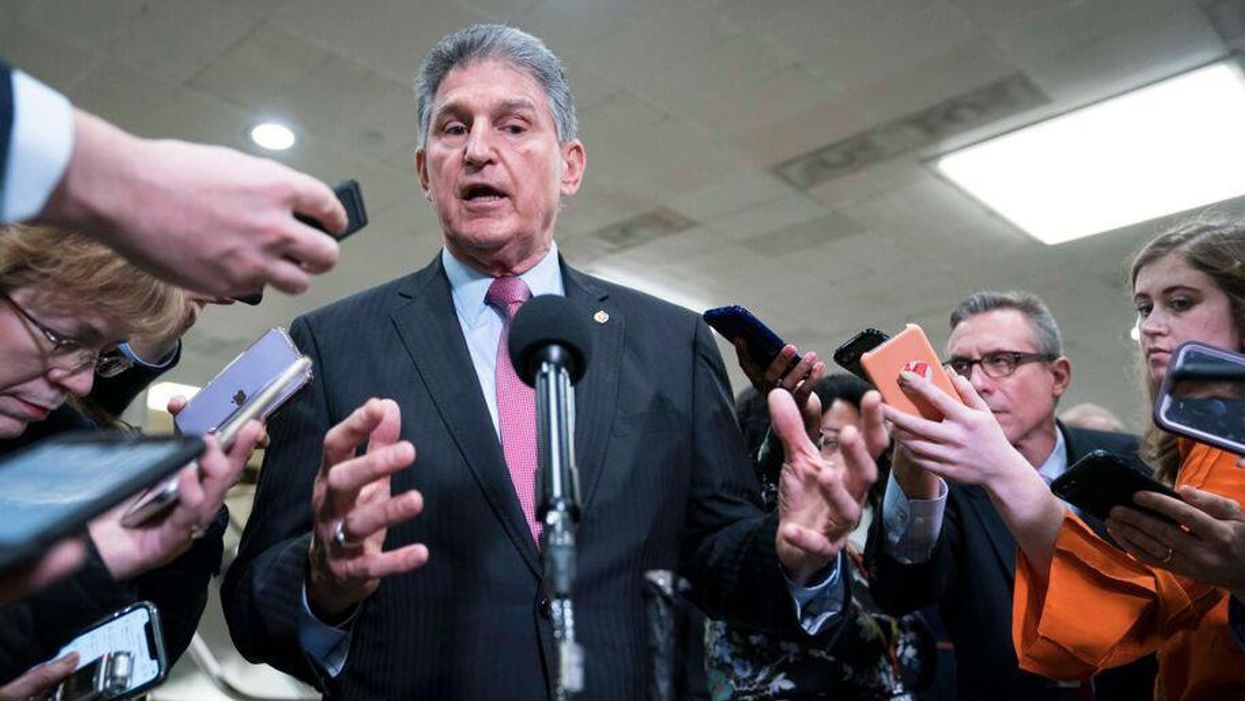 During a Sunday appearance on Fox News, Sen. Joe Manchin of West Virginia declared that he is still a "no" vote on the Build Back Better Act of 2021 — a declaration that has infuriated many of the centrist senator's fellow Democrats. But progressive Democrats like Rep. Ayanna Pressley of Massachusetts and Rep. Pramila Jayapal of Washington State aren't the only ones who are disappointed; Goldman Sachs, CNN reports, isn't happy either.
In a research report released on December 19, Goldman Sachs' Jan Hatzius warned, "A failure to pass BBB has negative growth implications." Hatzius told clients that because of the "apparent demise" of the Build Back Better Act, the Wall Street outfit now expects GDP (gross domestic product) to grow at 2% rather than 3% during 2022's first quarter.CNN's Matt Egan reports, "The bank also trimmed its GDP forecasts for the second quarter to 3% from 3.5% previously and the third quarter to 2.75% compared with 3% previously. It specifically pointed to the expiration of the child tax credit and the lack of the other new spending that had been anticipated."
During his Fox News appearance, Manchin cited concerns about "inflation" as one of the main reasons why he won't vote for the Build Back Better Act in its present form.
On Monday, December 20 broadcast of MSNBC's Morning Joe, conservative host Joe Scarborough (a former GOP congressman) speculated that in 2022, perhaps some version of the Build Back Better Act will be on the table if Democrats in Congress agree to more compromises. But Goldman Sachs expressed doubts that Build Back Better is going to pass at all.
Goldman Sachs economists, in their December 19 report, explained, "The inflation concerns that Sen. Manchin and others have already expressed are likely to persist, making passage more difficult. The Omicron variant is also likely to shift political attention back to virus-related issues and away from long-term reforms."
Following his Fox News interview, Manchin released a statement saying, "I have always said, 'If I can't go back home and explain it, I can't vote for it.' Despite my best efforts, I cannot explain the sweeping Build Back Better Act in West Virginia, and I cannot vote to move forward on this mammoth piece of legislation."