Democrats Are Done Playing Nice With Joe Manchin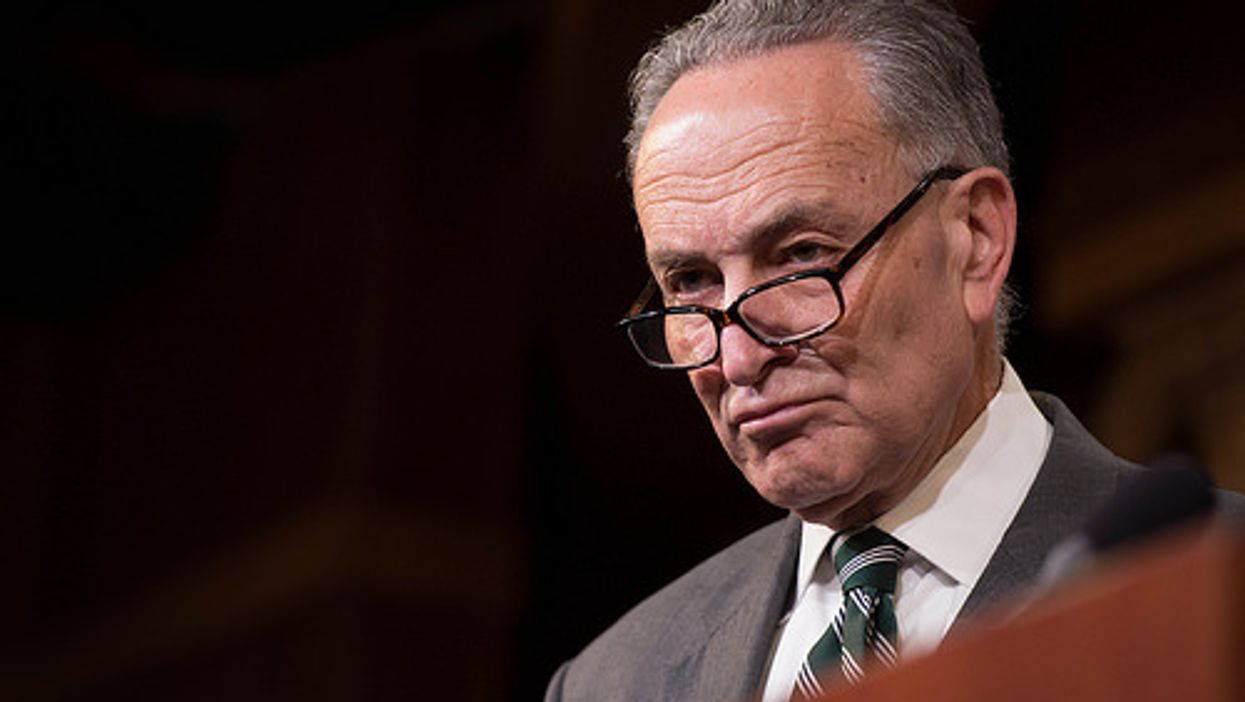 The defeat of President Biden's Build Back Better plan by Senator Joe Manchin (D-WV) demonstrated two things: Electing a legit progressive Democratic Senator in 2022 (or one who cares less about his massive ego) should be priority number one, and the other is Democrats are going to have to discover some much-needed backbone and stop playing nice with this narcissistic DINO.
The White House already issued a blistering statement in response to Sen. Manchin breaking his word and lying to President Biden, but it seems the entire party feels completely free to lay into this one mammoth a-hole. Since Senator Manchin loves to run to the media for cover and stroke his Mount Rushmore-sized ego, fellow Democrats made sure to beat him to the punch.
Senate Democrats Lay Into Manchin's Betrayal
---
---
"Well, I think he's going to have a lot of explaining to do to the people of West Virginia, to tell them why he doesn't have the guts to take on the drug companies to lower the cost of prescription drugs," Sanders told CNN's Jake Tapper Sunday, after Manchin's Fox appearance. "West Virginia is one of the poorest states in this country. You got elderly people and disabled people who would like to stay at home. He's going to have to tell the people of West Virginia why he doesn't want to expand Medicare to cover dental hearing and eyeglasses."

Senate Majority Leader Chuck Schumer issued a "dear colleague" letter in which he clearly laid blame on Manchin while vowing to push forward with a vote on some of the Bill's most important measures.
More than one-in-four American adults did not take a prescribed medication in the past year because of its cost, whether that is life-saving insulin that may cost them hundreds of dollars each month or cancer medications that can be thousands upon thousands of dollars for a course of treatment. Seniors and taxpayers lose billions of dollars per year because Medicare cannot negotiate drug prices.
The bipartisan Child Tax Credit we expanded in the Rescue Plan, that is preventing millions of children from going hungry or homeless, expired last week.
Our planet is warming so fast that extreme weather disasters are now commonplace in America and across the world.
We have lost at least three million workers since the COVID-19 pandemic began, many of them women leaving the workforce due to the lack of accessible affordable child care.
These are just some of the major issues the Build Back Better Act would immediately address. We were elected to address these many needs and we will not stop fighting until we do. Therefore, Senators should be aware that the Senate will, in fact, consider the Build Back Better Act, very early in the new year so that every Member of this body has the opportunity to make their position known on the Senate floor, not just on television.

Regardless of the consequences of the 2022 midterms, it appears Democrats are tired of Manchin's ego-mind games and narcissistic bullshit.