#EndorseThis: 'People Think You're A Pedophile,' Comic Tells Gaetz
@jarrell_zach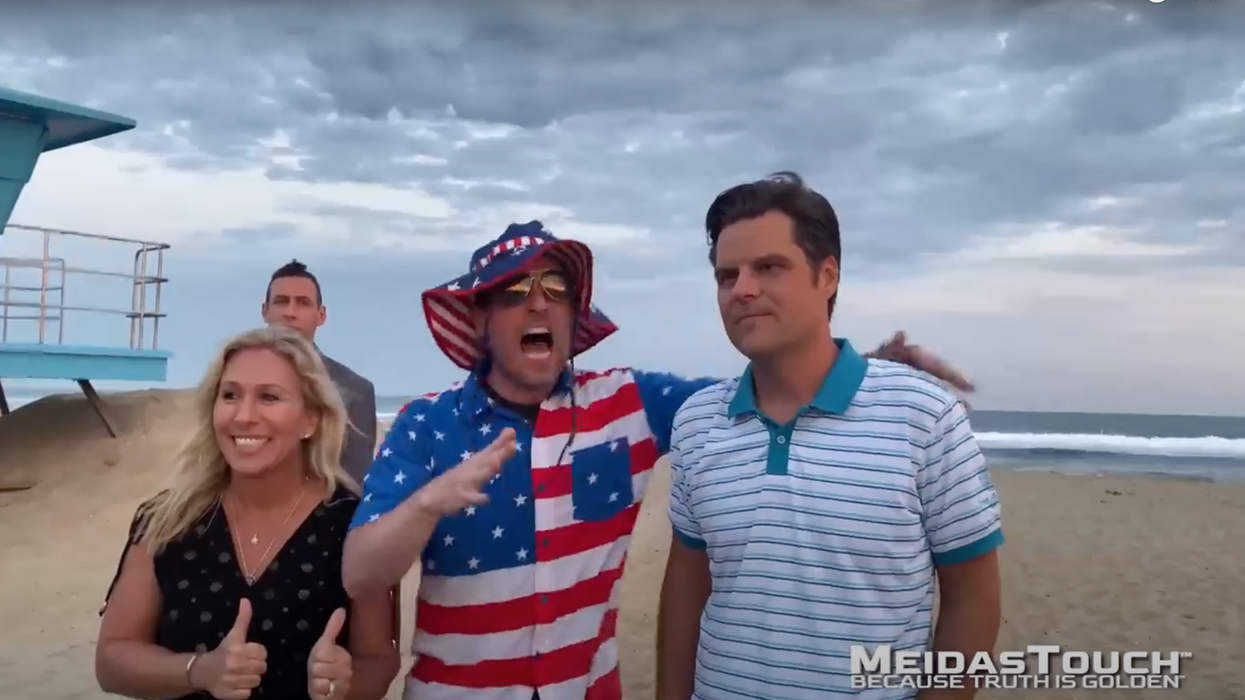 Screenshot from Meidas Touch
Getting up close and personal with a congressman accused of sex trafficking minors and a congresswoman who openly touts a deranged conspiracy theory is easier than you might think. All comedian activist Walter Masterson had to do was dress head to toe in red, white and blue.
"People think you're a pedophile; I don't think you're a pedophile at all!" Masterson told Rep. Matt Gaetz (R-FL) before being hustled away by a bodyguard.
But not before he got in a jab at Rep. Marjorie Taylor Greene (R-GA): "Everyone thinks you're crazy; I don't think you're crazy!"
Click and cackle.
Matt Gaetz MELTS DOWN When Told He's NOT a Pedophilewww.youtube.com