#EndorseThis: Comey Attack Ad Annoys Colbert (And He Responds)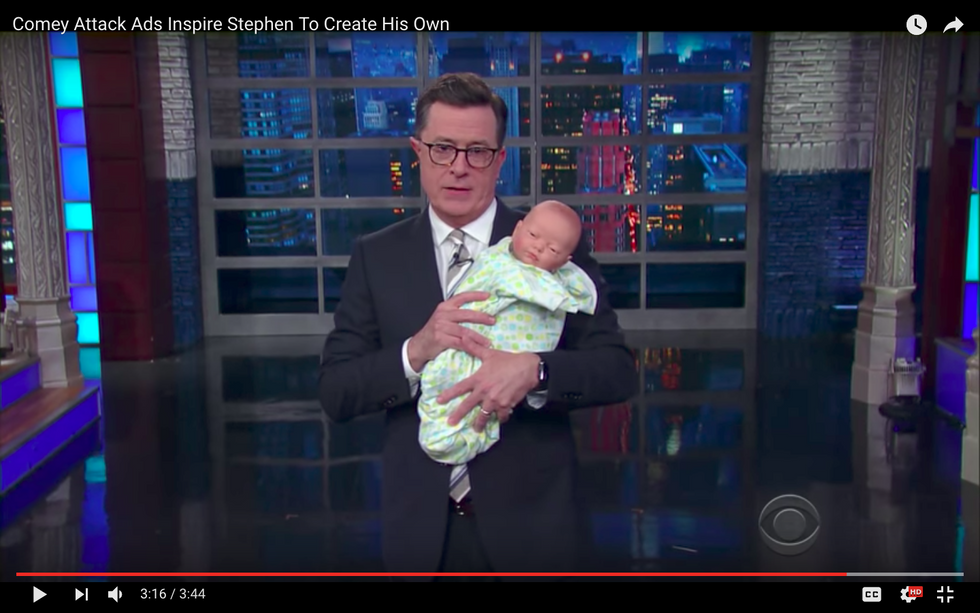 On the eve of James Comey's appearance before the Senate Intelligence Committee, a Trump-affiliated political action committee spent dark money to strike at the former FBI director with an attack ad. As Stephen Colbert observed, this barrage was yet another violation of American political norms by the Trump crew.
The attack ad, aired on the Late Show, is also a prime example of advertising that could only persuade a moron (which may just mean it is aimed squarely at Trump voters). In response, Colbert devises a clever parody that shows just how stupid the Comey ad is.