Commerce Official Holds Stake In Putin-Connected Firm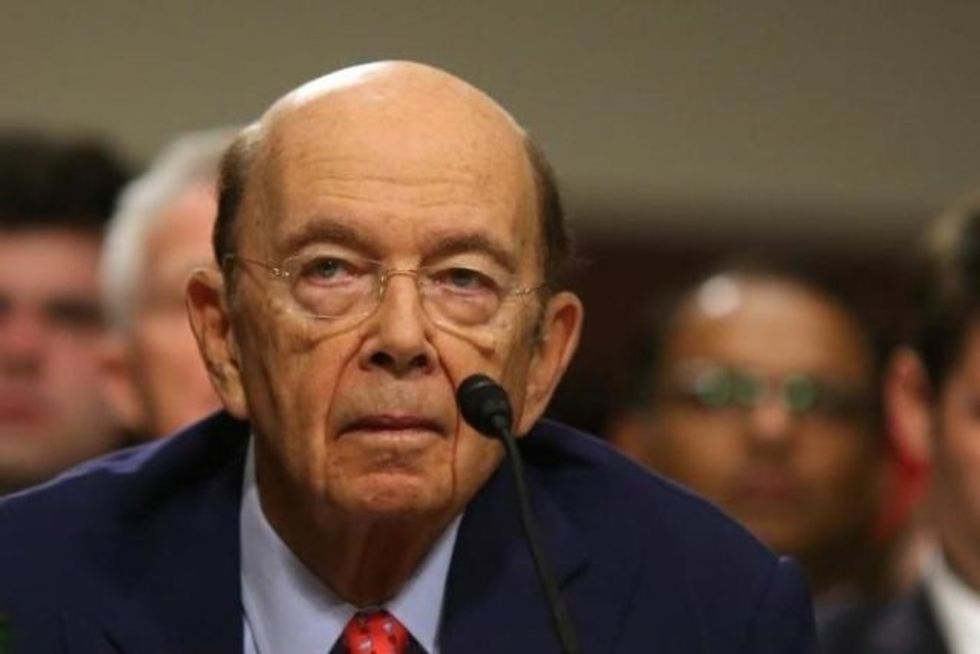 Reprinted with permission from ProPublica.
This story was co-published with Forbes.
The chief of staff for Secretary of Commerce Wilbur Ross, Wendy Teramoto, still owns a stake in a shipping company tied to associates of Vladimir Putin, despite the fact that her former role as a board member for the same company prompted six Senate Democrats to request an investigation into her apparent conflicts of interest last month.
"We have not been notified, nor are we aware, of a formal investigation by the inspector general," Commerce Department spokesperson James Rockas said in a statement. "But we continue to answer any questions that are raised by department ethics officials or the inspector general." The statement said that Teramoto has recused herself from any matters relating to her investments. (The same senators also requested an investigation of Ross, who initially retained an estimated $3.4 million stake in the company, Navigator Holdings, but has since sold it.)
As long as Teramoto hangs onto her own investments, she will likely remain under scrutiny, especially since there is evidence that her official actions are affecting the shipping industry, in which she is heavily invested.
Teramoto previously worked for Ross at his private equity firm WL Ross & Co. She invested in funds that held Navigator stock, as well as owning shares directly, and also served on the board of the shipping company from 2014 to July 2017. From 2014 to 2016, Navigator did $68 million worth of business with a Russian petrochemicals company named Sibur. That company is partially owned by two billionaires in Putin's inner circle, Kirill Shamalov and Gennady Timchenko.
In its annual report filed in March, Navigator said Teramoto directly owned $118,000 of the company's stock. The Commerce Department spokesperson confirmed that Teramoto had not sold her Navigator stake or interests in WL Ross funds that held other shipping companies, such as Diamond S. Shipping.
One of the most valuable assets listed on Teramoto's financial disclosure form, which she filed in July, is her carried interest — a cut of the managers' profits — in a fund called WLR Recovery Fund IV, which she valued at between $1 million and $5 million. An examination of that holding demonstrates how easily Teramoto's portfolio could pose conflicts of interest.
WLR Recovery Fund IV counts Navigator, as well as other shipping interests, among its holdings. It also includes investments such as Amalgamated Bank and Exco Resources. Another entity in which Teramoto is invested, WLR Recovery Associates V, includes additional positions in shipping companies, as well as a stake in the Russia-connected Bank of Cyprus.
If those funds perform well, they will make up a significant chunk of Teramoto's net worth. In total, she listed personal net assets worth $6 million to $19.3 million on the disclosure.
Although it is legal for Teramoto to own assets — even ones like Navigator that present potential conflicts of interest — while she serves in the government, she cannot participate in decisions that would clearly affect her holdings. "[With] any asset, the question is what you're doing in the Commerce Department," said Richard Painter, who served as the chief ethics lawyer in the George W. Bush administration. "Is there a direct and predictable effect on any of your financial holdings? If it does, you commit a crime."
Teramoto's role inside the Commerce Department — and when she signed on — remains a bit of a mystery. In May, Ross referred to her as his chief of staff in a taped interview with Bloomberg, at a time when the Department of Commerce now claims she was not yet a full-time employee. Two months later, Teramoto filed a financial disclosure report listing her position as a "senior advisor." A spokesperson for the Commerce Department said Sunday that she did not become chief of staff until Aug. 1. "The Secretary must have misspoken," the spokesperson said, when informed that Ross had publicly called her his chief of staff three months earlier.
The timing of her official employment with the Commerce Department is all the more critical given that Teramoto remained on the board of the private company until July; it raises the possibility that she was a high-ranking official in the U.S. Department of Commerce at the same time she was on the board of a company doing business with Russians.
In the same taped interview, Ross credited Teramoto with doing much of the work on a trade deal with China that affected, among other things, shipments of liquefied natural gas. That comment raised eyebrows because Navigator transports gas products. Its ships, however, are incapable of transporting liquefied natural gas, according to a company spokesperson.
Even before the most recent revelations, the six Senate Democrats who requested an investigation — Richard Blumenthal of Connecticut, Maggie Hassan of New Hampshire, Cory Booker of New Jersey, Maria Cantwell of Washington, Tammy Baldwin of Wisconsin and Tammy Duckworth of Illinois — expressed their concern with the overlapping responsibilities in their November letter to the inspector general of the Commerce Department: "These reports about a clear and compelling conflict of interest make us question whether efforts are focused on her personal business interests or the well-being of the American people."