Congress Begins Advancing Spending Bill With Deadline Looming
@reuters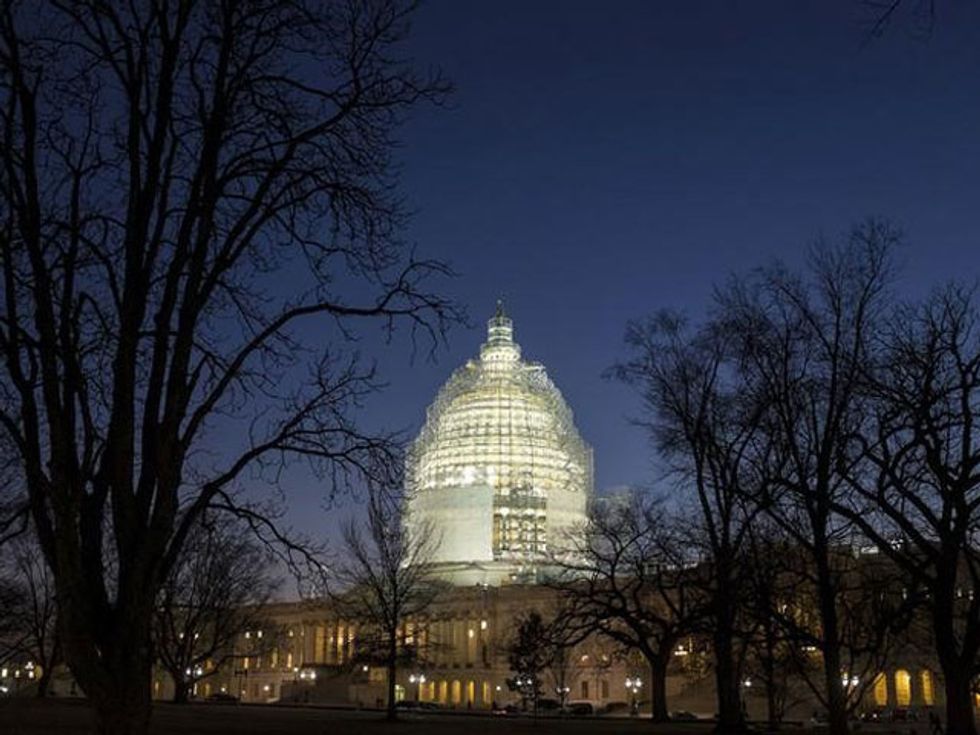 WASHINGTON (Reuters) — The U.S. Congress is poised to rush legislation to President Barack Obama this week that would inject fresh funds to federal agencies, avoiding a government shutdown on Thursday with the start of a new fiscal year.
The Senate will kick off the action later on Monday, when it holds a procedural vote clearing the way for a bill that extends existing funding until Dec. 11.
If all goes as planned, the Senate would then pass the spending bill sometime on Tuesday, sending it to the House of Representatives for passage before the midnight Wednesday deadline.
Obama and Republicans who control Congress have been arguing for months over spending priorities for fiscal 2016, with conservatives pushing for more military spending and liberals urging the lifting of tight spending caps on both military and domestic programs.
The stopgap spending measure being spirited through Congress this week is meant to give negotiators more time to come to an agreement.
But the broad debate over spending has been overshadowed by House conservatives' demands that any stopgap spending bill contain a provision cutting off funding for Planned Parenthood. Their move threatened to bring the second government shutdown in two years.
Those lawmakers want to punish the women's health organization, which gets about $550 million in federal funds a year, for allegedly selling fetal tissue harvested from aborted fetuses.
Planned Parenthood denies any wrongdoing and Obama and his fellow Democrats in Congress vow to block any bill that stops the group's funding.
On Friday, House Speaker John Boehner stunned Washington when he announced that he will leave Congress on Oct. 30, following repeated threats by conservatives who wanted to oust him.
That announcement freed Boehner to move forward with a government-wide spending bill without the Planned Parenthood rider that conservatives demanded.
Knowing that he likely will lack enough votes among fellow Republicans for passing any measure that funds Planned Parenthood, Boehner will rely on opposition Democrats to help get the stopgap spending bill passed, thus averting government shutdowns this week.
(Reporting By Richard Cowan; Editing by Nick Zieminski)
The U.S. Capitol is lit in Washington February 11, 2015. REUTERS/Joshua Roberts