Congress Boosts Funding As Investigation Of VA Widens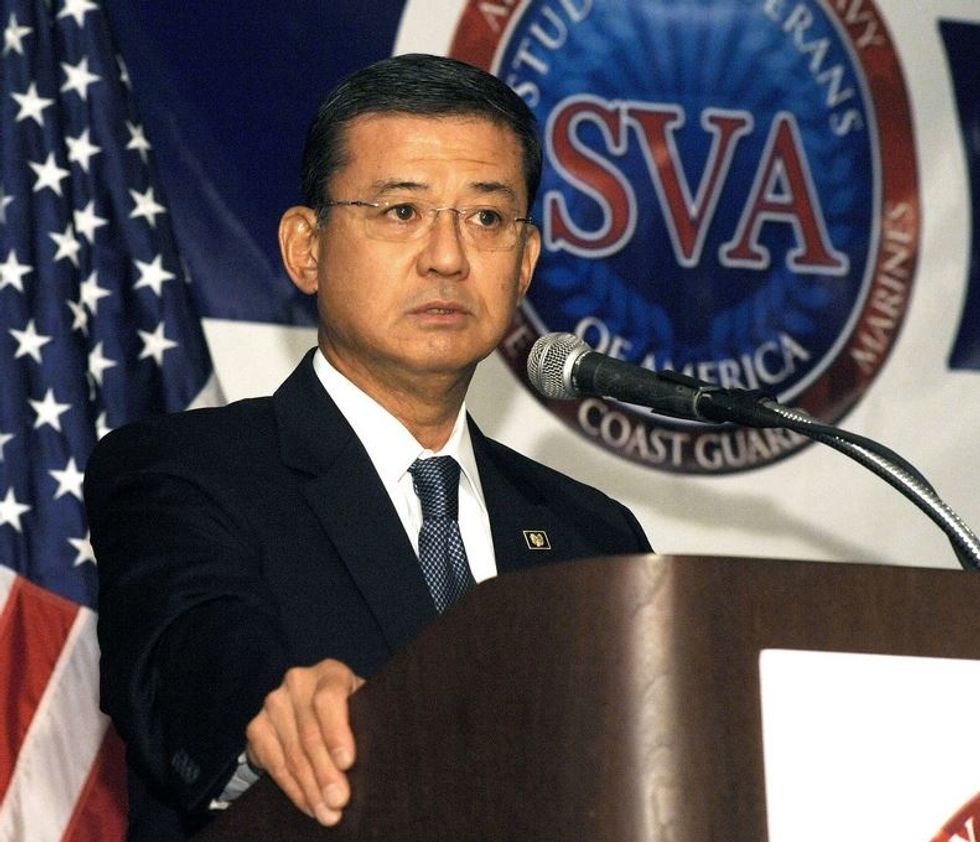 By Richard Simon, Los Angeles Times
WASHINGTON — Stepping up Congress' efforts to root out misconduct at the Department of Veterans Affairs, lawmakers Thursday moved to boost funding for a nationwide investigation into whether VA employees covered up long waits for medical care and authorize subpoenas of VA officials to produce records and appear at a Capitol Hill hearing next week.
Even as a growing number of Republicans and some Democrats have called for his resignation, Secretary of Veterans Affairs Eric Shinseki was on Capitol Hill on Thursday meeting with the Senate's No. 2 Democrat, Dick Durbin of Illinois.
A resolution also has been introduced seeking a House vote calling for Shinseki's resignation.
The Senate Appropriations Committee, meanwhile, approved a VA spending bill that would provide an additional $5 million for a VA inspector general's investigation, give the VA secretary give new authority to fire or demote employees, and freezes bonuses to senior VA employees until the review is complete and reforms have been implemented.
"We really have come to a point where we need to have more than just good intentions," said Sen. Patty Murray, D-Wash. "What we need from the VA right now is decisive action."
"This kind of reported misconduct at the VA is unforgivable. It is unacceptable. And, it is just plain wrong," added Sen. Richard Shelby of Alabama, the appropriations committee's top Republican.
The House Veterans' Affairs Committee scheduled a hearing for Wednesday on the reports of excessive wait times and falsification of records at VA health facilities and voted to authorize subpoenas to VA officials, "given the VA's continued pattern of stonewalling," as chairman Jeff Miller, R-Fla., put it.
A VA spokesman said the department is "committed" to working with the committee, noting that it had provided more than 3,000 pages of documents.
The VA did not send anyone to Thursday's House Veterans Committee's 9 a.m. meeting because it only received the request at 6:30 p.m. Wednesday.
VA officials summoned to appear before the committee are Joan Mooney, assistant secretary for congressional and legislative affairs; Dr. Thomas Lynch, assistant deputy undersecretary for health for clinical operations and management; and Michael Huff, congressional relations officer.
If they fail to voluntarily appear, the subpoena will require them to show up May 30.
Photo: U.S. Department of Veterans Affairs via Flickr