As Congress Returns To Work, Politics Is High On The Agenda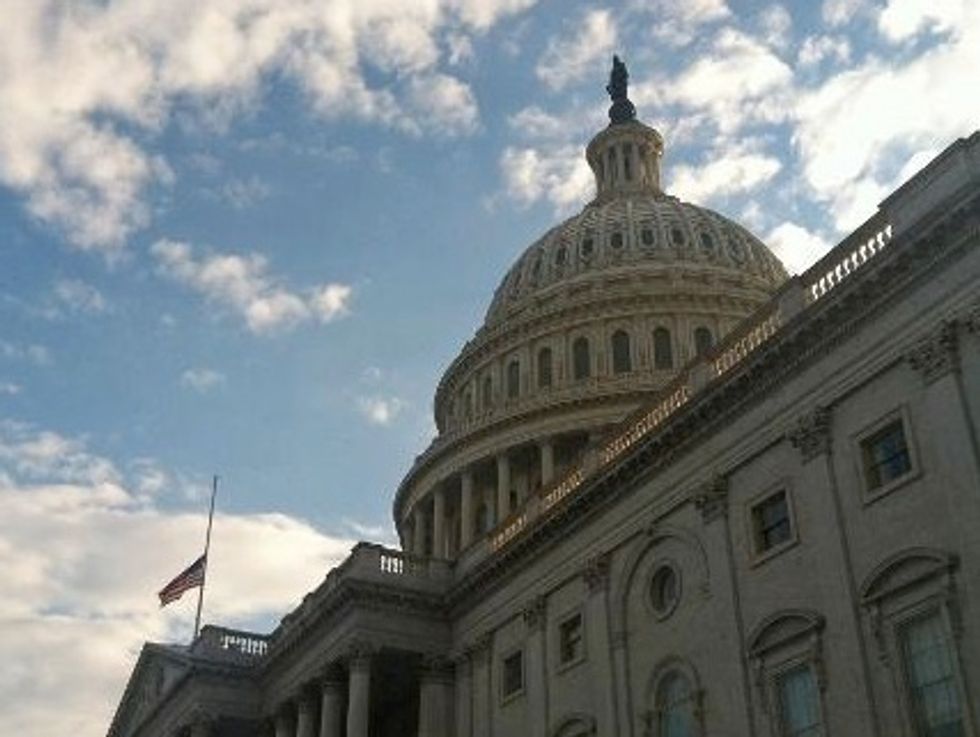 By William Douglas, McClatchy Washington Bureau
WASHINGTON — Congress returned Monday for a two-week session with a schedule that's short on substantive action and long on political theater ahead of November's midterm elections.
Rather than go out in a blaze of legislative accomplishment before the Nov. 4 elections, members of the House of Representatives and the Senate appear satisfied with doing the bare minimum required before returning to their districts to campaign.
Keeping the federal government operating beyond Sept. 30, extending or shutting an agency that helps U.S. businesses sell their products overseas, and whether to formally weigh in on the recent violent activities of the Islamic State top the agenda.
After that, the Democratic-controlled Senate and the Republican-run House will conduct a series of votes and debates designed more to appeal to each party's political base than to become law.
For example, the Senate was scheduled to vote Monday on a Democratic-sponsored measure to consider a constitutional amendment on the nation's campaign finance laws, a nonstarter among Republicans.
House Republicans are slated to fold their previously passed jobs measures into one bill and put it up to a vote during the two-week session. House Majority Leader Kevin McCarthy of California told fellow Republicans last week that the vote is designed "to remind (Senate Majority Leader) Harry Reid of our positive solutions and foster job creation."
"Do a quick kick and get out of town," said Robert Bixby, the executive director of the Concord Coalition, a nonpartisan government-watchdog group. "This has kind of become the new regular order. It's not a good thing, but it's better than a shutdown."
As early as this week, lawmakers will vote on a short-term continuing resolution to fund the government past the Sept. 30 end of the fiscal year and avoid a repeat of last October's 16-day partial government shutdown.
The measure once again signifies the failure of Democrats and Republicans in the two chambers to reach consensus on serious budgetary issues and punts the responsibility of passing a budget into the hands of a post-election lame-duck Congress — or even a new Congress in 2015.
Though the resolution is expected to pass, there might be some problems along the way. One of them could be the federal Export-Import Bank, which would run out of funding if Congress fails to reauthorize it by Sept. 30.
The bank is the bane of conservatives, who consider it a testament to "crony capitalism" and a heavy-handed institution that picks business winners and losers.
There's bipartisan support for the bank among Democratic and Republican leaders, though they disagree on the length of the reauthorization.
With House members and senators assembled in Washington for the first time since late July, both chambers are expected to discuss the deteriorating situation in the Middle East and the deadly rise of the Islamic State.
But it's unclear whether lawmakers will do anything more than talk and hold hearings such as the Sept. 16 House Foreign Affairs Committee session on the Islamic State, in which Secretary of State John Kerry is scheduled to testify.
AFP Photo/Michael Mathes
Interested in U.S. politics? Sign up for our daily email newsletter!