Congressional Aide Who Criticized Obama Girls Is Quitting, NBC Says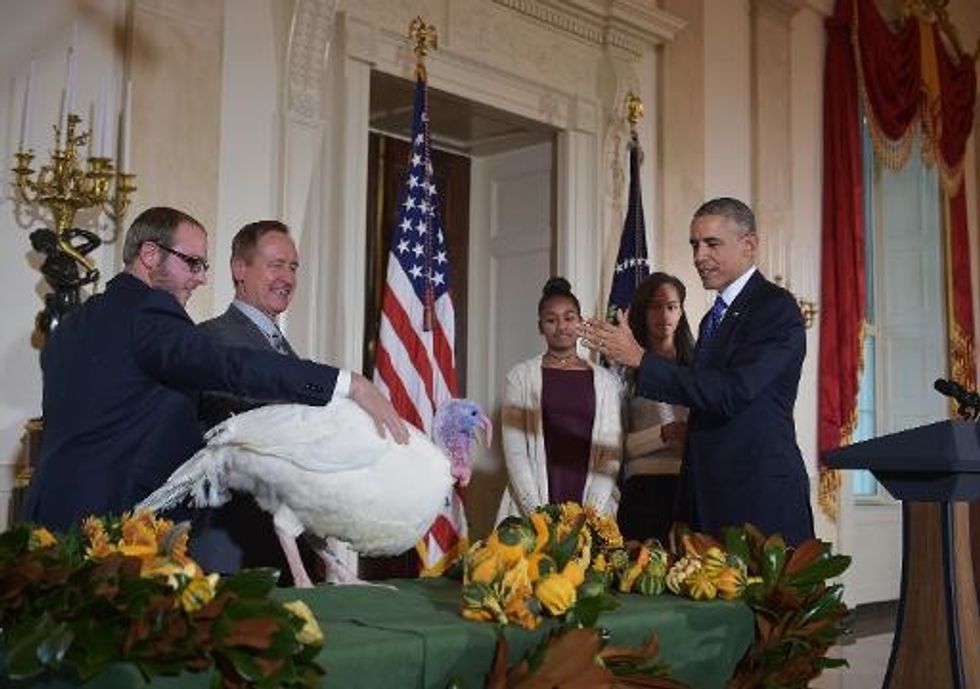 By Katherine Skiba, Tribune Washington Bureau (TNS)
WASHINGTON — A Republican congressional staffer who took Malia and Sasha Obama to task for how they behaved at last week's White House turkey pardoning is quitting her job, according to NBC News.
The staffer, Elizabeth Lauten, has been communications director for Rep. Stephen Fincher (R-TN).
A firestorm arose when Lauten's comments about the first daughters, which she posted on Facebook, went viral. "Try showing a little class," she wrote in a post addressed to the girls.
"Rise to the occasion. Dress like you deserve respect, not a spot at the bar," she continued. "And certainly don't make faces during televised, public events."
Lauten later apologized.
Malia Obama is 16 years old and Sasha Obama is 13. The girls appeared uninterested as their father was speaking during the traditional pre-Thanksgiving event.
Lauten did not respond to an email Monday from a Tribune reporter seeking comment.
In Fincher's Washington office, a woman who answered the phone Monday declined to comment on the reported resignation. "This is a personnel issue and we are not discussing it," said the woman, who declined to give her full name, then hung up.
Attempts to follow up with Fincher's office were not immediately successful. Callers heard a pre-recorded message of the lawmaker saying: "We have a high number of calls right now and cannot answer the phone."
Messages could not be left because of a full mail box, callers were told.
AFP Photo/Mandel Ngan