Congressional Budget Office: Economy Grows, But So Does Deficit, Thanks To Tax Breaks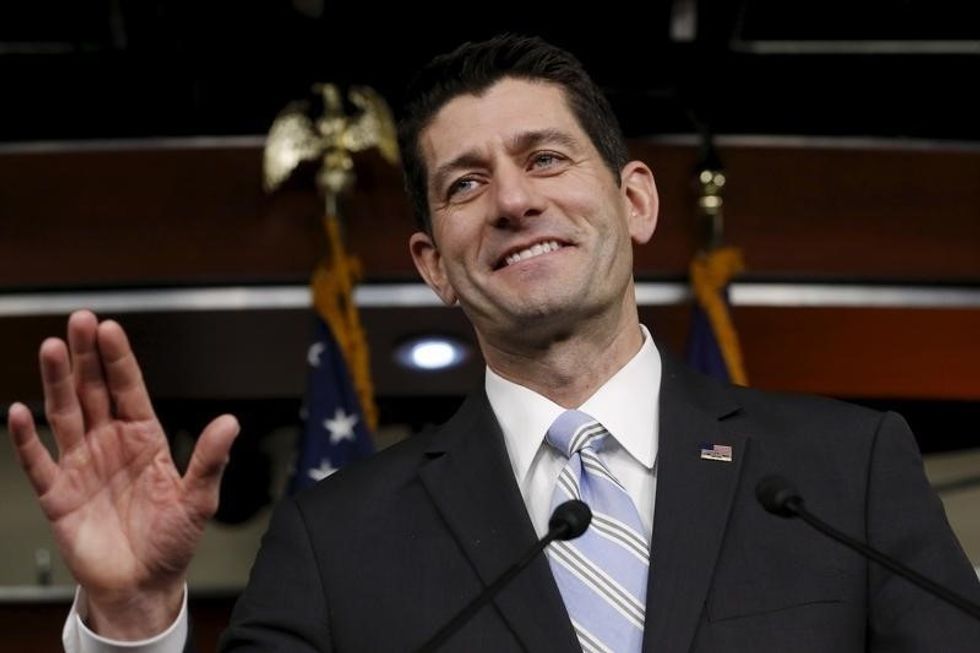 By Lisa Mascaro, Tribune Washington Bureau (TNS)
WASHINGTON — The U.S. economy is on track to expand "solidly" this year, but the federal deficit is creeping up again, thanks in large part to a package of tax breaks enacted by Congress last year, officials said Tuesday.
Rising consumer demand is expected to boost the economy this year and next, potentially encouraging growth in both wages and employment, the nonpartisan Congressional Budget Office said. The unemployment rate is expected to dip to 4.5 percent by year's end.
"CBO anticipates that the economy will expand solidly this year and next," according to the report. "Increases in demand for goods and services are expected to reduce the quantity of underused labor and capital, or 'slack,' in the economy — thereby encouraging greater participation in the labor force by reducing the unemployment rate and pushing up compensation."
The official budget scorekeeper released the annual budget and economic summary one week ahead of schedule to give lawmakers a head start in drafting federal budgets. A full report is due next week.
House Speaker Paul D. Ryan (R-Wis.) wants to launch the budget process early this year. As the architect of the GOP's previous austerity plans, Ryan says he wants to give voters a clear alternative to Democrats heading into the 2016 election.
While the economic outlook is gradually improving, deficits — which had been declining since the Great Recession — will rise again in 2016 to $544 billion, CBO said.
That's a $105 billion increase over last year, and $130 billion higher than what had been forecast in August.
"Much of that amount stems from the extension of tax provisions," the report said.
Overall, revenues are expected to rise by 4 percent, but spending is increasing by 6 percent in 2016, leading to the imbalance.
The rising deficit, to 2.9 percent of the nation's gross domestic product, is the first jump in years and comes after deficits had been falling under President Barack Obama from a peak of 9.8 percent in 2009, the report said.
Increasing deficits will pile on to the nation's already sizable $18 trillion debt load, leading to higher interest costs in the years to come. CBO said interest payments will double over the decade.
Congress and the White House are about to launch the annual budget process, producing blueprints that often serve more as inspirational documents outlining party priorities than actual fiscal plans.
Already, spending levels for this fiscal year and next are set under a budget accord reached between Congress and the administration last year.
As part of last year's budget deal, Congress also extended or made permanent dozens of tax breaks for individuals and corporations — including those for business expenses and the working poor, as well as others for specialty industries like racetracks. It was a rare bipartisan compromise.
Congress has until Sept. 30 to approve legislation to fund the government at the already-approved spending levels or risk a shutdown.
©2016 Tribune Co. Distributed by Tribune Content Agency, LLC.
Photo: U.S. House Speaker Paul Ryan (R-WI) holds a weekly news conference at the U.S. Capitol in Washington January 7, 2016. REUTERS/Jonathan Ernst