Congressman: Charlotte Protesters 'Hate White People Because White People Are Successful'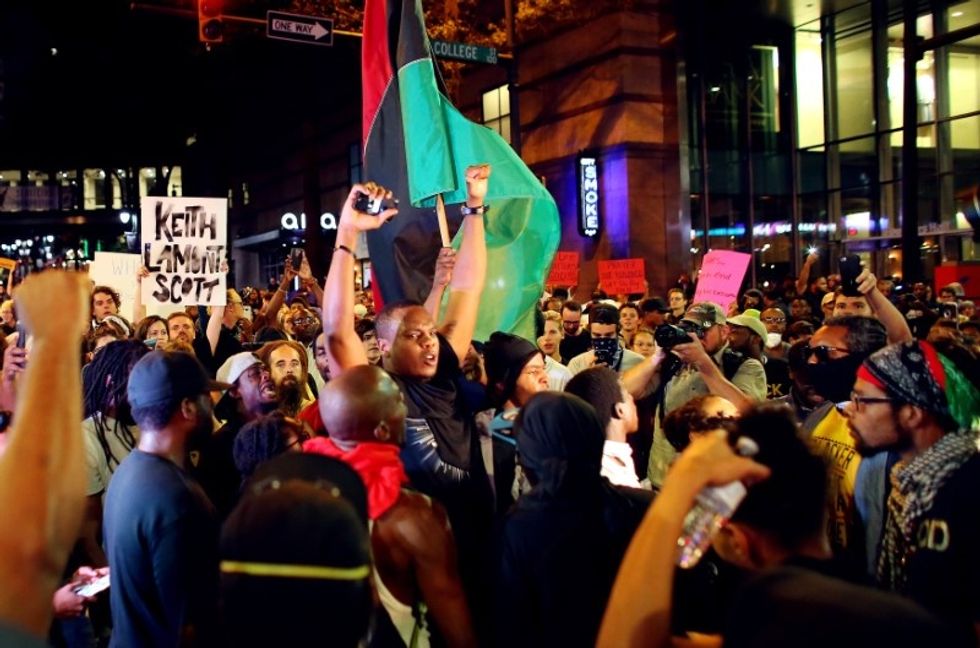 Representative Robert Pittenger (R-NC), a Congressman whose district includes parts of Charlotte, where Keith Lamont Scott was killed by police, told BBC Newsnight this week that protesters "hate white people, because white people are successful and they're not."
According to Pittenger, it's this – and not the unjust killings of black Americans at the hands of police – that is driving the protests in Charlotte.
Pittenger continued his tone-deaf comments, adding, "It is a welfare state. We have spent trillions of dollars on welfare, and we've put people in bondage, so they can't be all that they're capable of being."
North Carolina Democratic Party Executive Director Kimberly Reynolds called Pittenger's comments "inexcusable."
"At a time when we need calm and understanding while we learn more about the shooting of Keith Lamont Scott, Congressman Pittenger is fanning the flames of hate with his racist rhetoric. This sort of bigotry has become all too common under the party of Donald Trump. Our great state should not be represented by someone who would make such hateful comments."
After receiving criticism from all sides, Pittenger posted a response to the controversy on his website and apologized through a series of tweets.
He also appeared on CNN with host Don Lemon and tried to explain away his comments by stating they "weren't meant in the context of how many viewed them."
"Let's walk through what you said," Lemon pressed Pittenger. "You said, 'They hate us — they hate us because we're successful, they hate white people because we're successful.' How is that taken out of context, with all due respect?"
Pittenger responded, "I've come on the air to apologize in every way I can."
Photo: Protesters walk in the streets downtown during another night of protests over the police shooting of Keith Scott in Charlotte, North Carolina, U.S. September 22, 2016.  REUTERS/Mike Blake