Conservative Gathering Reflects Challenge For GOP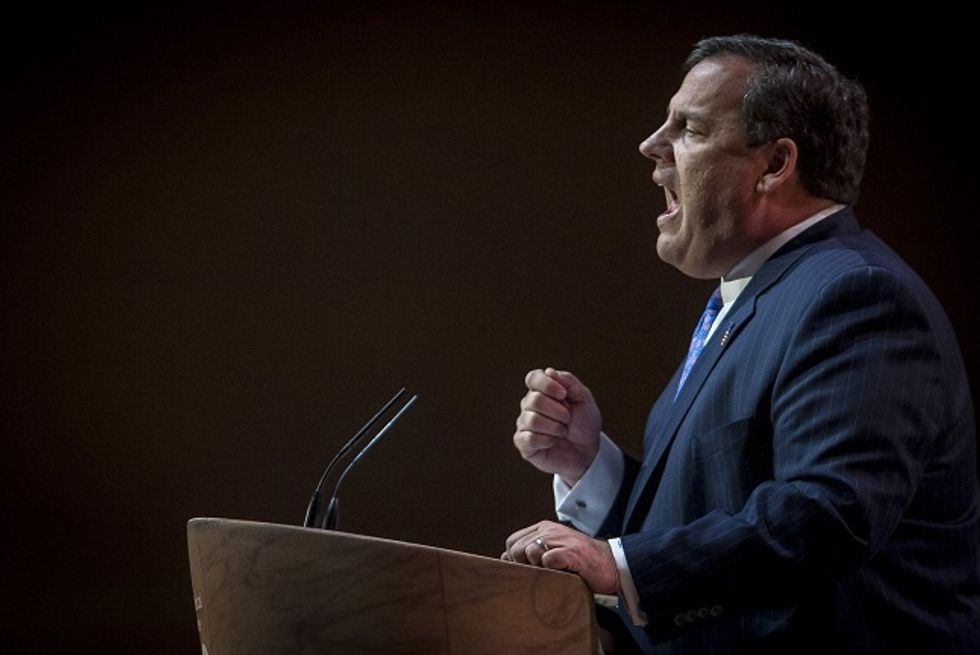 By Maeve Reston, Los Angeles Times
OXON HILL, Md. — After steep losses in the 2012 election, there was broad agreement within the Republican Party that its biggest challenge was bridging the divide with key voter groups — minorities, women and young voters — who threw their support behind President Barack Obama, giving him the crucial margin in battleground states.
But a year after the GOP's so-called autopsy report, the speeches from the party's leading voices at the Conservative Political Action Conference, known as CPAC, reflected a complex reality: Republicans are still searching for a unified message to reach those groups.
Heading into the 2014 midterm election, the trends look good for Republicans, largely because things have gone so poorly for the president: His poll numbers have sunk, his health care law remains unpopular and his support among Latinos appears to be fading because of his lack of traction on Obamacare and immigration reform.
But the long-term challenges facing Republicans were outlined in bracing detail Saturday afternoon at the conference by GOP pollster Whit Ayres. He noted that 2012 Republican presidential nominee Mitt Romney won a landslide among white voters — pulling a higher percentage of whites than Ronald Reagan won in 1980. But Obama won nearly unanimous support among blacks, Ayres noted, and captured more than 70 percent of Latinos and Asians.
"This is a problem, because Hispanics are the fastest-growing minority group in the country," Ayres told the gathering, noting that those demographic shifts present an increasingly difficult climb for Republicans in states like Florida, Colorado, New Mexico, Georgia and North Carolina. Ayres added that Romney won the lowest percentage of the Latino vote of anyone in a two-candidate race since Watergate.
Texas Republicans like Gov. Rick Perry and former President George W. Bush demonstrated how to reach those voters, Ayres said. Bush did so by reaching out "very aggressively in the Hispanic community: He advertised on Hispanic TV; he supported immigration reform; he spoke a version of Spanish," he said. "It can be done."
Still, over the three-day gathering, immigration reform — which has stalled in the Republican-controlled house — was too politically perilous to warrant even a mention from many of the top contenders for the 2016 presidential nomination.
The party's antiabortion stance, which has alienated moderate women voters, came up in nearly every speech by the major 2016 candidates. It was a central focus for New Jersey Gov. Chris Christie, once viewed as the candidate with the broadest appeal to Democrats and independents.
The conference's two most prominent female speakers were 2010 California Senate candidate Carly Fiorina and Sarah Palin, the 2008 vice presidential nominee — both of whom had arrived on the national stage with great fanfare, but failed to make any significant inroads among women.
The conference draws a self-selecting but powerful group of activists within the GOP who are likely to dominate the 2016 contests in early states. Yet the continuing search for a strategic message and the competing forces within the Republican Party were often on display.
A panel about whether libertarians and social conservatives could get along erupted into a vigorous debate over what the party should say about same-sex marriage. The major panel on immigration featured commentator Ann Coulter, who chided MSNBC for celebrating "the browning of America" and said, "It is good to tell the poor to keep their knees together before marriage."
The 2016 presidential contenders all underscored the need for greater unity, while offering disparate ideas for reaching out.
Senator Ted Cruz of Texas, a favorite of tea party voters, said the way to woo young voters was to "stand for principle," and he slammed past Republican nominees as having failed to do so: "You want to lose elections? Stand for nothing."
Rep. Paul D. Ryan of Wisconsin, who spent the early part of the year touring urban neighborhoods for a 204-page report on federal poverty programs, said Republicans should be "the party of ideas."
Senator Rand Paul of Kentucky, who won the 2016 CPAC straw poll by a double-digit margin, drew hundreds of young voters for a speech on Friday, electrifying them with a challenge to the Obama administration's expansive surveillance of Americans and "timid defense of liberties."
Closing out the conference Saturday night, Palin said conservatives were on the rise because many Obama voters have been disappointed by the president's health care law and his "dopey wobbling on the world stage."
"You know this is the stirring of a great awakening," she said.
In an appeal to female voters, the former Alaska governor said Democrats were treating women like "cheap dates" with a debate over "body parts."
"Honey, that's not liberation — that's subjugation, and this sisterhood fights against that," she said.
But several speakers on an all-female panel Saturday afternoon said that the party had an "optics" problem. "Women think we don't represent them," said author and panelist Kate Obenshain.
Alluding to Missouri Senate candidate Todd Akin's comments in 2012 about what constituted "legitimate rape" — which caused problems for Republicans across the country — she made a direct plea to male candidates in the 2014 election cycle.
"We cannot have any stupid comments this year," she said. "No stupid comments."
Pete Marovich/MCT