Conspiracists Smear Ford Over Yearbook Photo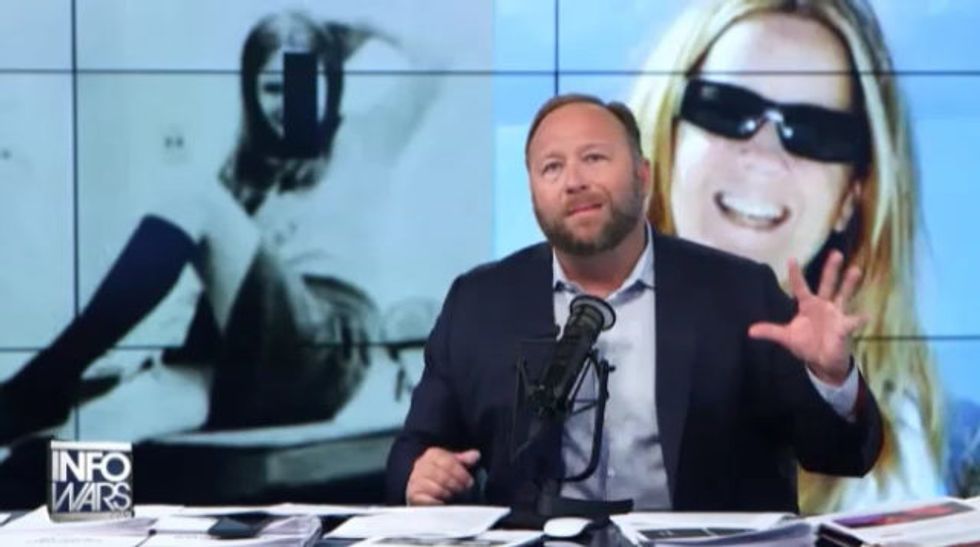 Reprinted with permission from MediaMatters.
An emerging attack on Christine Blasey Ford falsely claims that her high school yearbooks undermine her account of Supreme Court nominee Brett Kavanaugh sexually assaulting her while they were in high school.
The yearbook pages in question don't include any information that reflects negatively on Ford or contradicts any part of her account, but she is now being smeared over their contents. Those launching the attack include prominent conspiracy theorist Alex Jones, who baselessly identified a photo of a girl wearing a skirt as Ford in order to claim she was promiscuous in high school — as though such a claim would in any way excuse or negate sexual assault.
According to Jones and Infowars, excerpts from the yearbooks were first published by a blog called Cult of the First Amendment. A September 19 post on that blog appears to show scanned pages of yearbooks from Holton-Arms School, Ford's high school.
The yearbook excerpts describe underage drinking and, in two cases, racially insensitive outfits worn by several Holton-Arms students. But Ford is pictured only once in the images, sitting with two friends at a Halloween party.
While Ford's face was shown, the vast majority of the other faces shown in the pictures are covered by a black bar, with the blog noting, "In this report, last names have been redacted and faces obscured, other than the picture of Chrissy Blasey seen below." Infowars shared the blog post in a September 20 article that suggested that the material somehow undermines Ford's account.
Jones also covered the article during the September 20 broadcast of The Alex Jones Show, in which he repeatedly defamed Ford.
Jones seized on a picture from the yearbook that shows a girl posing in a skirt. The girl pictured has a black bar covering her face, and neither the Infowars aggregation nor Cult of the First Amendment identified the individual as Ford (nor did the original yearbook page, as shown on either site). Still, Jones not only repeatedly said it was her in the photo but also suggested that the person's decision to wear a miniskirt — which, to be clear, is innocuous in its own right and not probative of anything — made her a "hussy" and "captain of the sluts."
Jones said, "We need Judge Kavanaugh to still testify next week and to have big blown-up poster boards with Christine Blasey Ford spreading her legs in the high school yearbooks," and he said she was pictured "in stockings up to her knees and miniskirts, provocatively putting her hand behind her head and showing everything but her panties."
He also said of the photo, "That means, 'I want you to climb on top of me right now,'" before claiming she "appears to be a hussy" and that she is "the definition of a trainwreck fraud."
Jones also mischaracterized other material in the yearbooks, falsely claiming they described "how much Chrissy loved passing out and how Chrissy couldn't remember anything, and that was good because then she would have plausible deniability."
Later in the broadcast, Jones returned to the yearbook smear to call a high school-aged Ford "captain of the sluts."
This smear has spread to fake news website True Pundit and far-right Twitter accounts, following a similar path to previous bogus attacks on Ford.